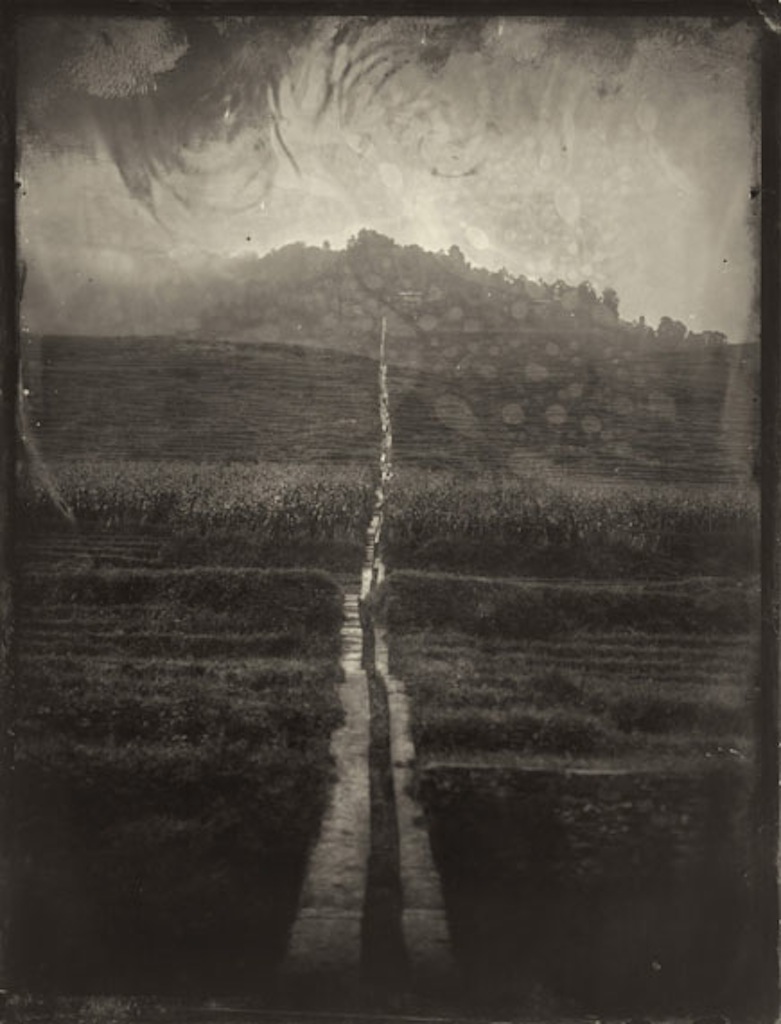 "Simple Song #64: Road" (2012) © Luo Dan. Courtesy M97 Gallery.
Expositions du 21/5/2013 au 30/6/2013 Terminé
m97 Gallery No. 97 Moganshan Road 2F 200060 Shanghai Chine Beginning in 2006, Luo Dan set out across China to document the enormous spectrum of Chinese society. Leaving behind his decade-long career as a photojournalist, and inspired by the likes of Robert Frank and Jack Kerouac, LUO Dan embarked on two long journeys crisscrossing China to document his fellow countrymen. "China Route 318" (2006) is comprised of images made during his first trip, which took him along this famed road from East to West, starting in Shanghai and ending in Lhasa. While these photographs offer a glimpse of China at a certain point in time, with the absurdities and peculiarities of a nation amidst great change, through them we see the artist's desire to find beauty among chaos, both in the landscape and its people.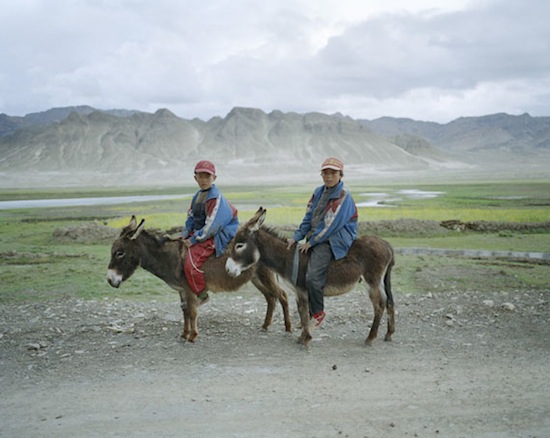 "Dingri, Tibet" (2006) © Luo Dan. Courtesy M97 Gallery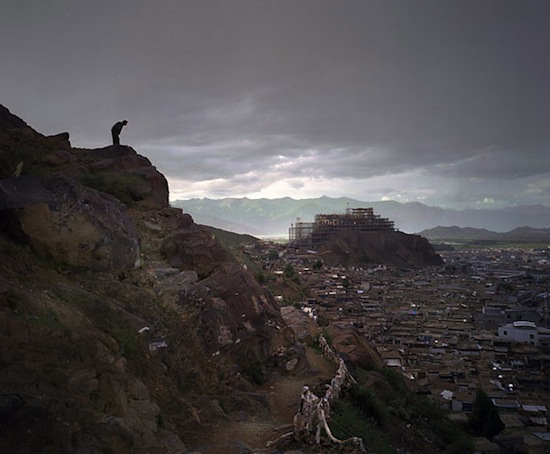 "Rizake, Tibet" (2006) © Luo Dan. Courtesy M97 Gallery



LUO Dan's second journey took him from North to South (2008-09) and continued his documentation of ordinary life across urban and rural communities, as well as the traditions and celebrations that remain, as if trying to extract the true essence and values of China and its citizens before being swept away by globalization. In "North, South" we can sense a greater element of reflection and composure while photographing his subjects.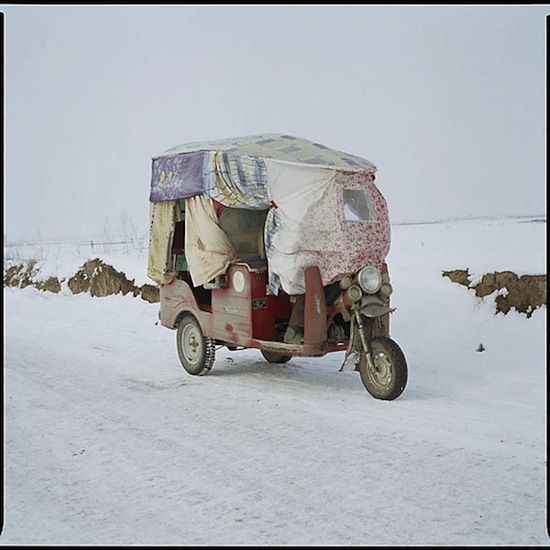 "Fengxiang, Shaanxi" (2008) © Luo Dan. Courtesy M97 Gallery

LUO Dan's explorations culminated in his "Simple Song" body of work, spending nearly two years from 2010-2012 traveling in an under -developed and mountainous region of China's southern Yunnan Province, the Nu River Valley. Photographing a community whose values and way of life have remained largely intact for hundreds of years, LUO Dan chose to employ the traditional wet-plate collodion photographic process which dates to the mid-nineteenth century. This exhibition includes his most recent Simple Song works photographed in 2012.

"I have traveled a long road, I have seen a lot of things,

and in the end I have realized that all differences are actually similarities.

And so I stopped, and looked in a single place for something unchanging,

trying to figure out why this place had the power to stand still in time." - Luo Dan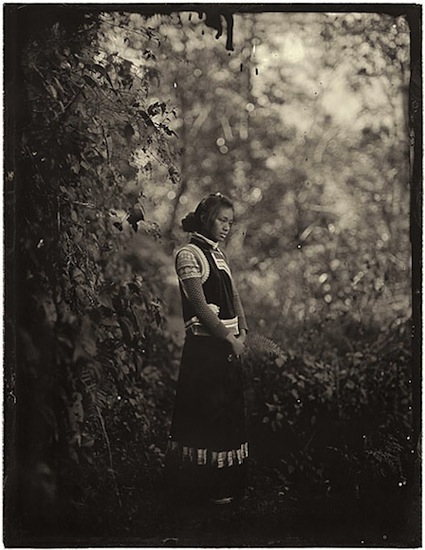 "Simple Song #37: Heng Yanii, Jiake Village" (2012) © Luo Dan. Courtesy M97 Gallery
Photographies et vignette © Luo Dan. Courtesy M97 Gallery