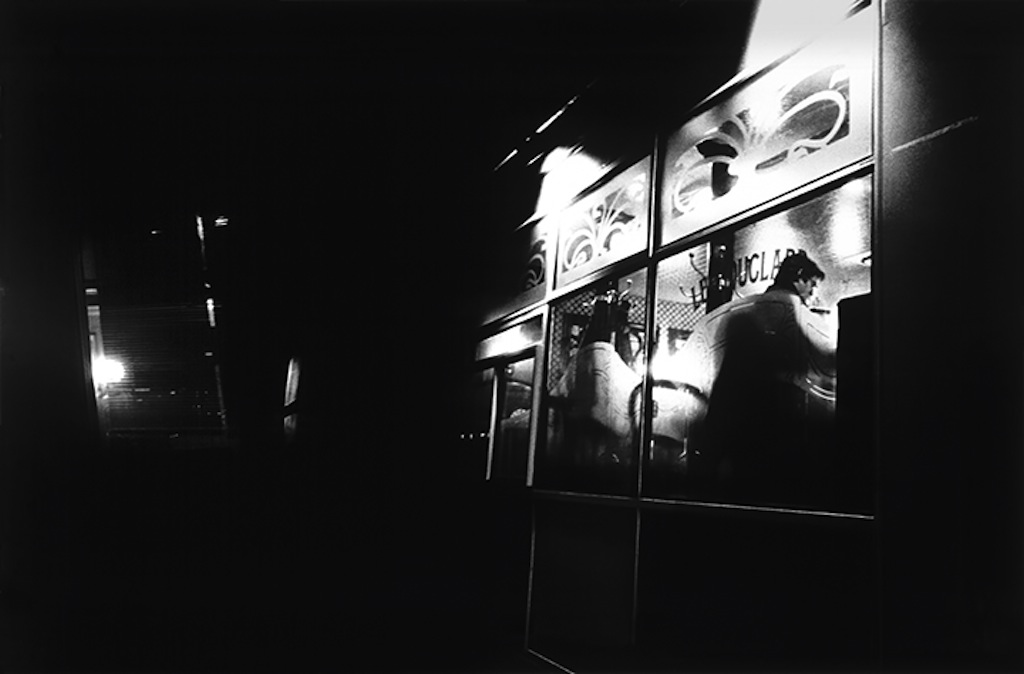 © Wendy Paton
Expositions du 30/5/2013 au 11/7/2013 Terminé
Sous Les Etoiles The Gallery 560 Broadway #205 10012 New York États-Unis Sous Les Etoiles Gallery is thrilled to present "Nuit Blanche" a series of photographs from Wendy Paton. Nuit Blanche is a collection of the artist's most recent candid night portraits a contemporary vision of the night; striking, hand printed, large format silver gelatin prints seen for the first time in this solo exhibition. Life-size in dramatic, powerful emotion, these latest nocturnal images from Paton allow the viewer to share the vision of the artist as a voyeur, and at the same time bringing the viewer into the subject's world of mysterious darkness, as a participant inside the actual scene "Nuit Blanche" is the artist's second solo show at the gallery, and will feature iconic images from the artist's well-known series, "Visages de Nuit".

After being successfully launched in the European market, Wendy Paton will present and sign her critically acclaimed book "Visages de Nuit," (published by Kehrer Verlag) to the U.S. market . "What photographer Paton has so beautifully conveyed visually is what Henry Wadsworth Longfellow expressed poetically about humankind: We are ships that pass in the night… Only a look and a voice, then darkness again and a silence."
Karen Sinsheimer, Curator of Photography, Santa Barbara Museum of Art.


Wendy Paton is an award-winning American photographer best knon for her dramatic black and white night photographs. Paton studied at the International Center for Photography in New York, and with renowned night photographer Michael Kenna. Her work has been exhibited in galleries and museums internationally, and can be found in notable private and public collections. "Visages de Nuit", the book, was launched in Moscow in September 2012, in concurrence with a solo exhibition at The Lumiere Brothers Center for Photography Museum.