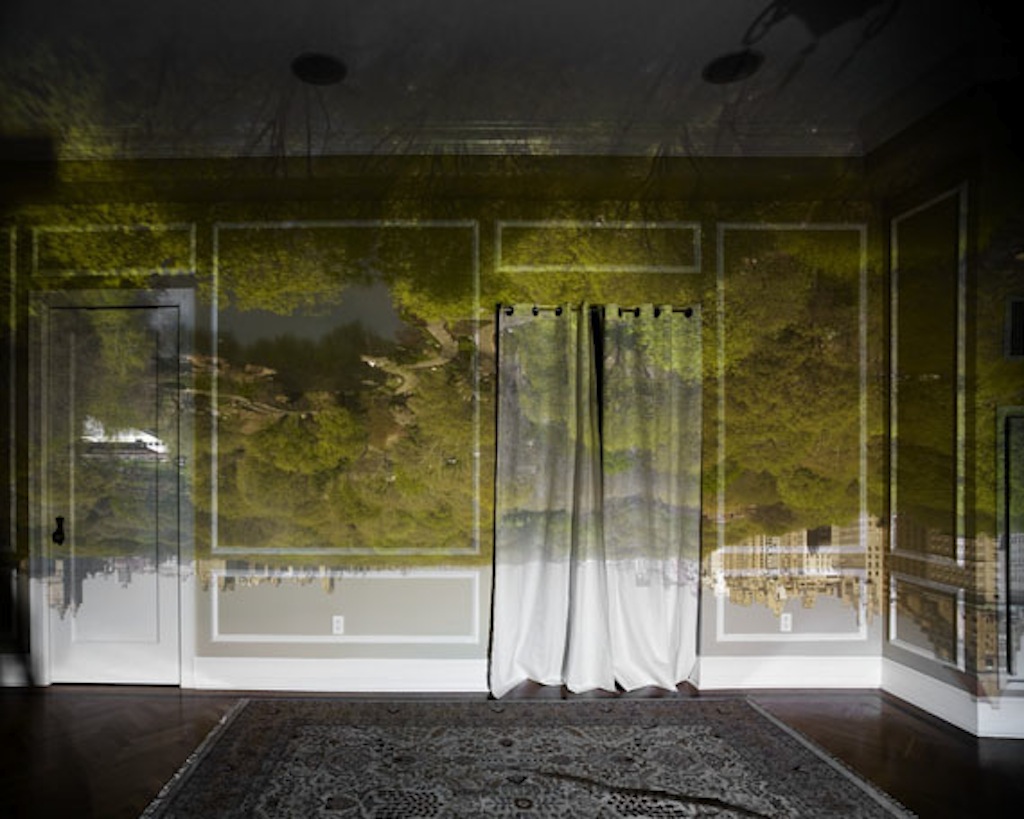 © Abelardo Morell "Camera Obscura: View of Central Park Looking North, Spring" (2010)
Expositions du 16/5/2013 au 29/6/2013 Terminé
Edwynn Houk Gallery 745 Fifth Avenue 10151 New-York États-Unis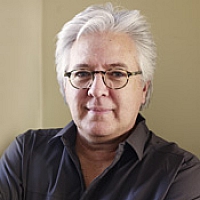 Edwynn Houk Gallery is delighted to announce the exclusive representation of Aberlardo Morell (American, b Havana 1948), whose pictures transform and transcend the ordinary and everyday. Morell will be the subject of a major retrospective exhibition, "The Universe Next Door," which will start at the Art Institute of Chicago this June and tour to the Getty Museum, Los Angeles, this fall and the High Museum in Atlanta next winter. Morell's first exhibition at Houk Gallery will be at the Zürich space this June.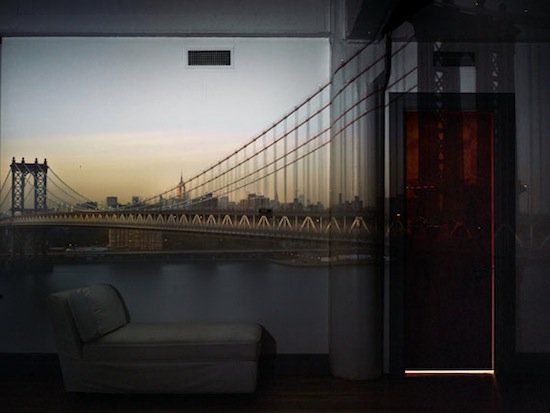 © Abelardo Morell, "Camera Obscura: View of the Manhattan Bridge, April 30th, Evening" (2010)


Always intrigued with optics and how an image is constructed, Morell began his photographic career within the most steadfast of genres, the still life. His pared down images focused resolutely on simple, everyday items: a glass bottle, a page within a book, a child's toy. In 1991, Morell, wanting to illustrate to his students the basic tenet of photography – light passing through an aperture and its projected image – stumbled upon what proved to be a turning point; Morell realized with his image "Light Bulb," that any room, any space can be turned into a camera. Renowned for his camera obscura works, Morell has over the years perfected the technique and continues to use what is fundamentally one of the oldest, most primitive ways to make an image.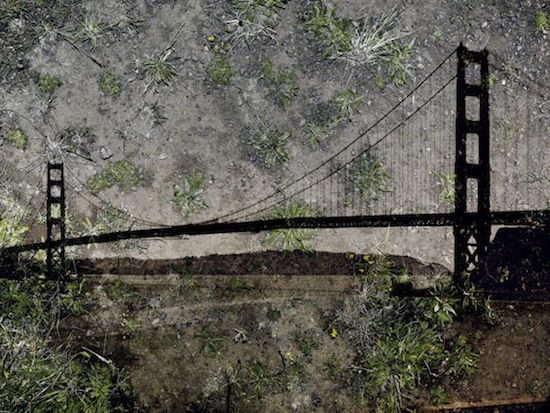 © Abelardo Morell, "Tent-Camera Image on Ground: View of the Golden Gate Bridge from Battery Yates" (2012)


The passage of time and capturing it in a photograph has long fascinated Morell. In the beginning, his camera obscura photographs required exposures of several hours, but now with digital technology, it is much faster. He is able to show specific times of day in single images, moments can be pinpointed instead of hours passing. Morell deftly balances a philosophical approach with a scientific rigor, and honoring a Modernist tradition, he continues to experiment, creating collages, cliché verre on glass, and for his camera obscura works, adapting a tent so that he can take the images outdoors. The effects of these images hark back to Impressionist painting where famous vistas are juxtaposed with unexpected, nontraditional surfaces, a marriage of two outdoor realities.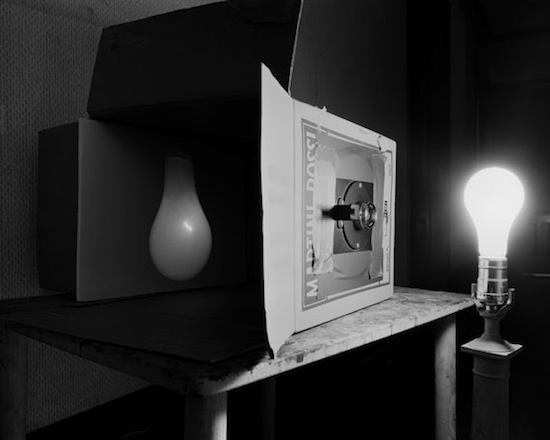 © Abelardo Morell, "Lightbulb" (1991)


Morell lives and works in Boston. He studied at Bowdoin College and holds an MFA from Yale University, and an honorary doctorate from Bowdoin. In 1993, he was the winner of a Guggenheim Fellowship. Until 2009, he was a professor of photography at Massachusetts College of Art. Morell was the subject of a documentary film, "Shadow of the House," in 2007. There are numerous publications and monographs on his work, including his illustration of Alice in Wonderland and 'Book of Books,' with an introduction by author Nicholson Baker. He was the recipient of the International Center of Photography's Infinity Award in 2011. His work is in numerous private and public collections, including the Art Institute of Chicago, the Fondation Cartier, Paris, the Metropolitan Museum of Art, New York, San Francisco Museum of Modern Art, Victoria & Albert Museum, London, and the Museum of Modern Art, New York.
Photography © Abelardo Morell