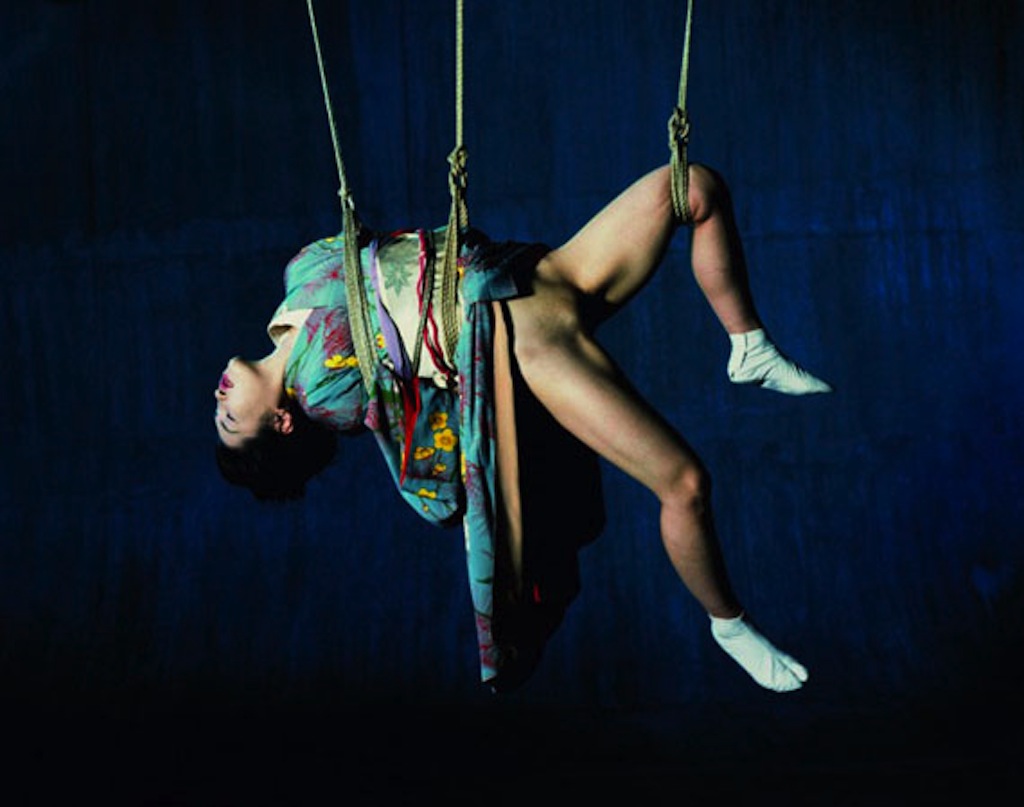 Kinbaku, 1980-2000 © Nobuyoshi Araki
Expositions du 2/5/2013 au 8/6/2013 Terminé
Michael Hoppen Gallery 3 Jubilee Place SW3 3TD London Royaume-Uni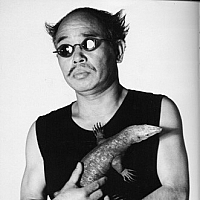 MICHAEL HOPPEN CONTEMPORARY is delighted to announce a new show of work by the Japanese photographer NOBUYOSHI ARAKI.

In continuing our exploration and presentation of important Japanese photography, Michael Hoppen Gallery will this year stage major solo shows of two of its grand masters: Nobuyoshi Araki and later in the year, Miyako Ishiuchi. Each an artist with a unique vision and aesthetic, both producing highly charged work in examining the sensitive subjects of that society.

Araki is the king of provocation. In a very particular - and arguably peculiar - way he has made the subject his own. And here we celebrate those images from his most controversial body of work, Kinbaku, the Japanese art of bondage. Kinbaku-bi meaning literally the beauty of tight binding. And yes, though strong and offensive to some, disturbing to others, the pictures are often beautiful.

"Women? Well, they are gods. They will always fascinate me. As for rope, I always have it with me. Even when I forget my film, the rope is always in my bag. Since I can't tie their hearts up, I tie their bodies up instead."
- Nobuyoshi Araki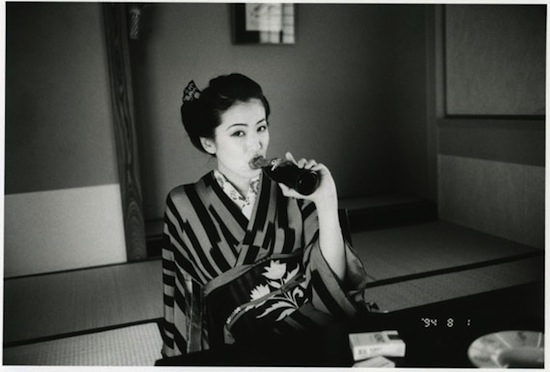 Grand Diary of a Photo Maniac, 1994 © Nobuyoshi Araki



Araki's other great obsession, which he started photographing as a schoolboy, is the traditional districts of Tokyo. In his mind the two - the women and the city - seem to be inextricably linked as themes. He has often spoken of his fascination with beginnings, the idea of the womb, and his desire to uncover that which society seeks to conceal. Sex, death and the transitory nature of life are the ideas that persist throughout his work.


Unashamedly, proudly Araki challenges the social mores of his home country and especially its censorship laws. With this in mind, alongside his kinbaku works (recently published in a de-luxe edition by Taschen), the gallery will also hang original 18th and 19th C Japanese Shunga prints - an early form of covertly distributed erotica. These are exquisite woodblock engravings. Highly prized and brilliantly coloured Shunga prints are found internationally in important public and private collection. The British Museum in London is staging a major survey show this autumn.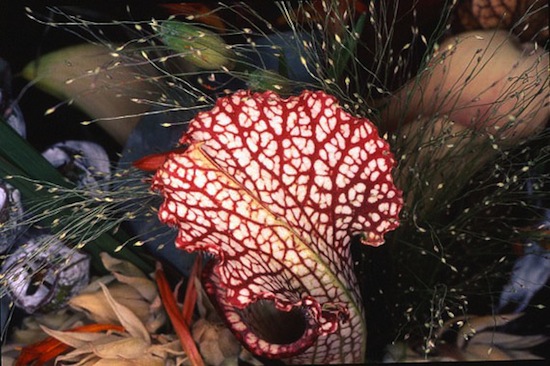 Flower Rondeau, 1997 © Nobuyoshi Araki

Araki has spoken of the influence of Shunga on his work.
"I'd like to take photos similar to Shunga, but I haven't reached that level yet. There is bashfulness in Shunga. The genitals are visible, but the rest is hidden by the kimono. In other words, they don't show everything. They are hiding a secret."

Displayed alongside these woodcuts some of the parallels with Araki's own aesthetic will be clear, such as in the colourful, luxurious Kimonos and the traditional Japanese settings. This exhibition, uniting these two - the high drama of the large, colourful photographs and the intricate, fine details of the small clandestine erotica engravings - will, we hope, appeal to the private passions of an eclectic mix of people.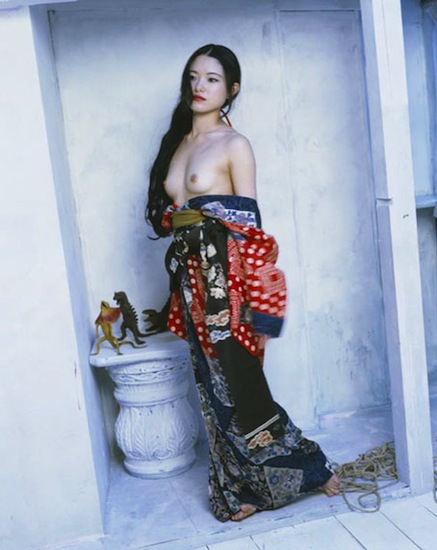 Kaori, 2004 © Nobuyoshi Araki
Photographies et vignette © Nobuyoshi Araki