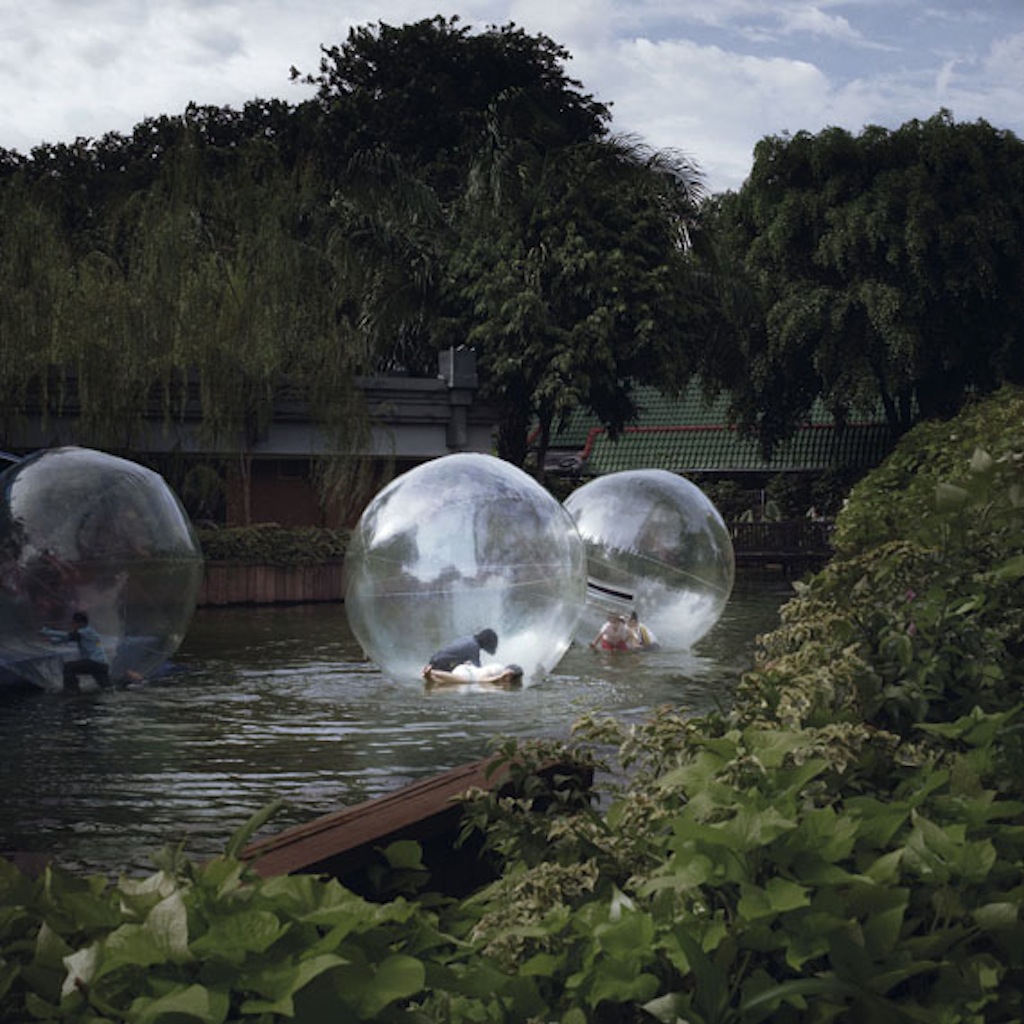 © Anoek Steketee, Balloons, Dunia Fantasia, Indonesia
Expositions du 30/4/2013 au 16/6/2013 Terminé
Rosphoto - Russian National Centre of Photography 35 Bolshaya Morskaya 191186 Sankt Peterburg Russie State Museum and Exhibition Centre for Photography ROSPHOTO, Nederlands Fotomuseum, Ministry of Culture of the Russian Federation, within the Year of Netherlands in Russia and Russia in Netherlands 2013


People now come for fun, in the past they were executed here.
Haji Mustafa, Dream City, Iraq

DREAM CITY is an exhibition project about amusement parks in diverse places in the world by photographer Anoek Steketee and writer Eefje Blankevoort (the Netherlands). During a trip through Iraqi-Kurdistan in 2006, they found themselves in Duhok, an unexciting town near the border with Turkey and Syria. Reports of attacks, kidnappings and sectarian violence filled the newspapers on a daily basis. Meanwhile Kurds, Arabs and American soldiers, Christians and Muslims, Shiites and Sunnis; segments of the Iraqi population that were submerged in a deadly struggle outside the gates, amiably rubbed shoulders in Dream City. The amusement park in Iraq has been the starting point of a journey through the constructed world of amusement parks.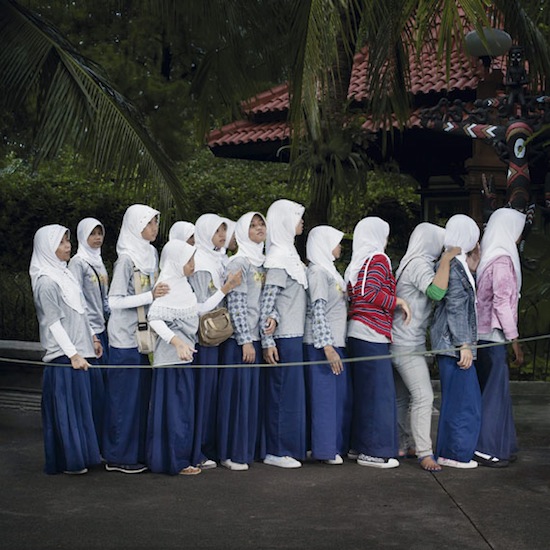 © Anoek Steketee, Dunia Fantasia, Indonesia



Between 2006 and 2010, Anoek Steketee and Eefje Blankevoort visited amusement parks in Iraq, Rwanda, Lebanon, Israel, the Palestinian Territories, Colombia, Indonesia, China, Turkmenistan and the USA. Although the cultural, sociological and political context of each place differs, the parks' uniform appearance forms the universally recognizable backdrop. With their twinkling lights and rides in a fairy-tale setting, the parks all derive their value from the universal and timeless human need to escape from daily reality and take mind off unsolved problems. At the same time, the location and theme of a park say a great deal about the political situation in the country. Dream City, Iraq, for example, has been built on the grounds of a former military base for Saddam Hussein's troops. The park became the ultimate symbol of freedom from and victory over Saddam Hussein.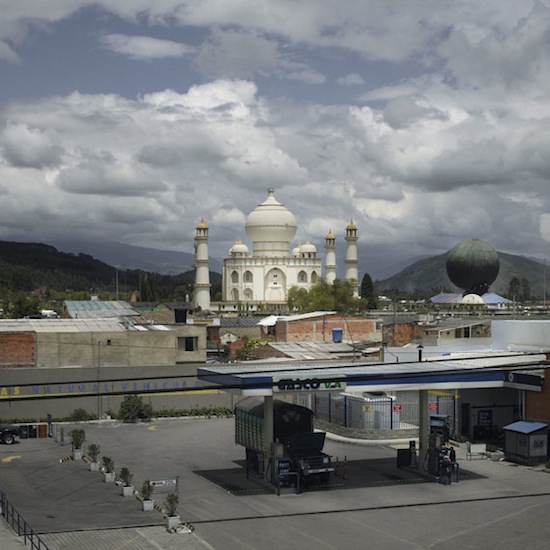 © Anoek Steketee, Taj Mahal, Jaime Duque, Colombia


The exhibition combines documental images of everyday life of amusement parks and portraits of random visitors with stories. The collaboration of photographer and writer has resulted in an original, conceptual research that explores social and political aspects of life in different parts of the world through the images of constructed reality, in a nevertheless realistic and convincing way.

DREAM CITY is created in cooperation with FOTODOK (Utrecht, Netherlands), Prospektor production company (Amsterdam, Netherlands) and the Nederlands Fotomuseum in Rotterdam
Photography © Anoek Steketee