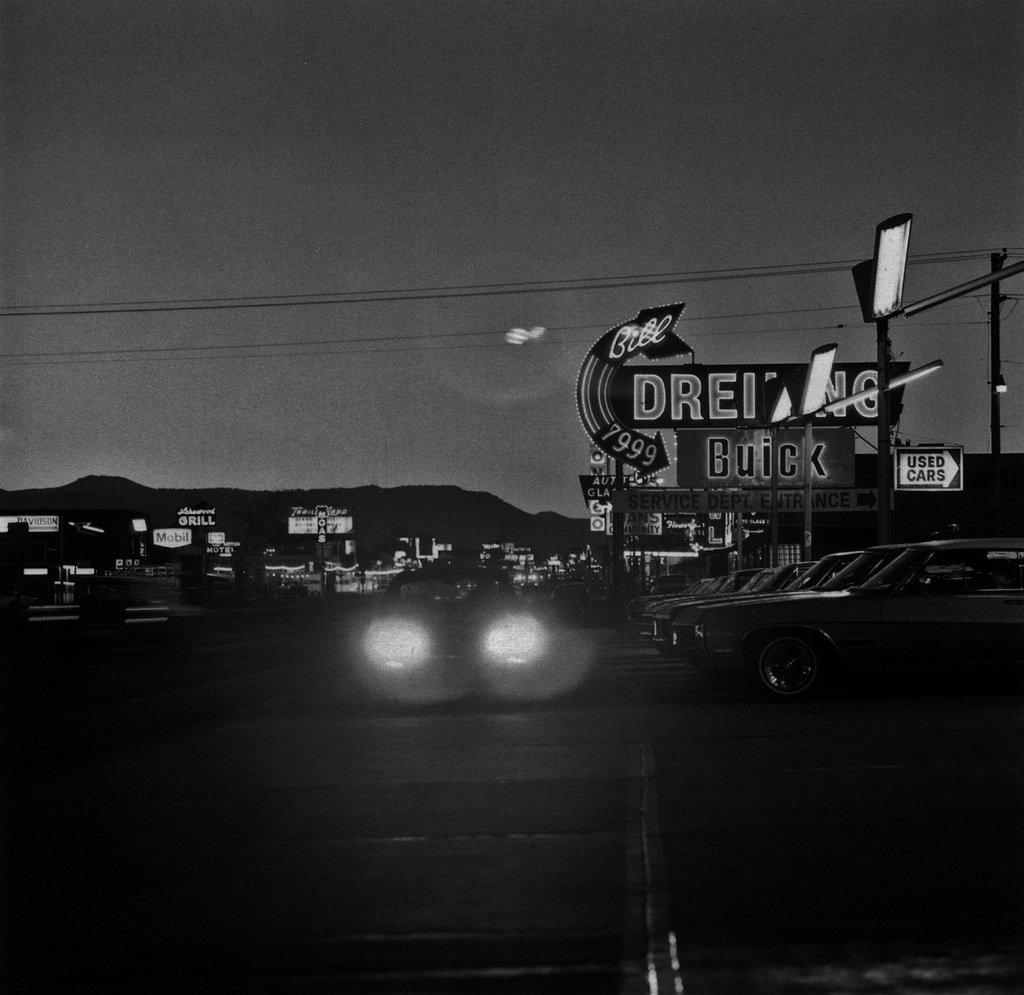 © Robert Adams, lakewood
Expositions du 30/6/2013 au 29/9/2013 Terminé
Josef Albers Museum Quadrat Bottrop Im Stadtgarten, 20 46236 Bottrop Allemagne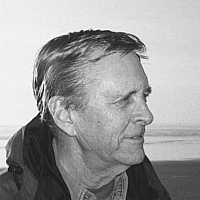 The American artist Robert Adams, born in Orange, New Jersey, in 1937, ranks alongside Lee Friedlander and Robert Frank as one of the great art photographers of recent decades. In 1975, he took part in the now legendary show, New Topographics: Photographs of a Man-Altered Landscape, at the George Eastman House in Rochester, New York. Since his most famous book, The New West (1974), was published for the first time in Germany in 2000, his work has won ever more admirers in Europe, too. Robert Adams: The Place We Live will nevertheless be the first major retrospective of his work. In the course of 2013, the show comprising more than 300 original prints as well as first editions of Adams's publications, some forty of them in all, will travel from Vancouver, Los Angeles, and Denver to Madrid (Museo Reina Sofia) and Paris (Musée Jeu de Paume) before opening at the Josef Albers Museum in Bottrop as its only port of call in Germany. Robert Adams has long been a great admirer of Josef Albers and his museum in Bottrop. The exhibition concept was developed by Yale University Art Gallery in collaboration with the artist.

The landscape of the American West has been a preoccupation of Adams as it has of no other twentieth-century photographer. In his eyes, the West is first and foremost a region with clear geographical coordinates extending from the Great Plains to the Rocky Mountains and from there to the Pacific. Adams's view of it is emphatically objective and detailed—an attempt to take stock. His black-and-white images, many of them shot with a large-format plate camera, show both urban centers and rural parts of Colorado, California, and Oregon.
Anyone who visits these landscapes with the photographer will notice immediately the wounds our civilization has inflicted on them. The photographs show natural resources being exploited with a wanton disregard for the long-term interests of society as a whole; they attest to population growth and uncontrolled urban sprawl, leading not just to a drastic deterioration in the air we breathe but also to a loss of habitat for wild animals; and they expose the proliferation of banality in the world we inhabit, in which standardized suburban housing, strip malls, motels, and billboard advertising the world over evince a depressing and aesthetically disastrous sameness, utterly devoid of anything approaching a distinctive identity. All public life is now defined by the tyranny of the popular. If the vision of the future presaged both in the pictures themselves and in the artist's essays is bleak, then above all because it is so universal. Driven by selfishness and an unconscious will to destroy, we have been ravaging the environment and laying waste to its most valuable assets ever since the early nineteenth century. These photographs of the American West hold up a mirror to us of the devastation that we have caused.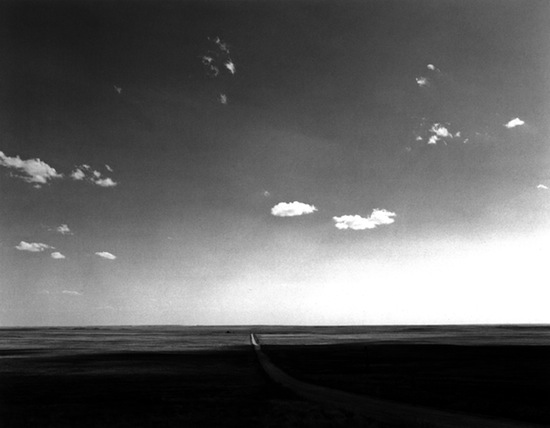 © Robert Adams: North of Keota, 1973

Yet while the signs of demise are impossible to overlook, Adams's photographs are not entirely without glimpses of hope. For the vastness and silence of America's wildernesses, the majesty of its mountain ranges, and the luxuriance of its centuries-old forests, are still a real presence. And they remind us, too, of what the West once was to those who first chose to settle there: a realm of freedom for everyone, where people were at liberty to live their lives as they wished. Nature, for them, was more than just a supplier of the resources needed to sustain life; the sheer scale of it was so overwhelming that it seemed almost like a foretaste of the eternity yet to come.

So contrary to what Adams's photographs might seem to be saying at first, they also tell of hope and reconciliation. They alert us to the split seconds of harmony that are to be found even amid the chaos of everyday life. They describe in great detail our ruinous plundering of the earth, but they are also bound by what Adams himself regards as the supreme goal of all his work as an artist, which is to capture the beauty of life. That beauty manifests itself in the aesthetic form of his works: in a lone tree in a landscape, in the flight of a bird, in the fall of the light. They are all harbingers of this same serene beauty and as such lend the works a spiritual dimension. For Adams, like Hölderlin, believes that "To live is to defend a form."
To coincide with the exhibition, Yale University Art Gallery has published a groundbreaking, three-volume work, Robert Adams: The Place We Live. A Retrospective Selection of Photographs 1964–2009, comprising more than four hundred photographs and essays by Joshua Chuang, Tod Papageorge, Jock Reynolds, and John Szarkowski.

Also available is What Can We Believe Where? Photographs of the American West, likewise published by Yale University Art Gallery, whose tightly focused and edited sequence of one hundred photographs is accompanied by essays by Joshua Chuang and Jock Reynolds, together with a supplement containing translations of the texts into German as well as an essay by Heinz Liesbrock.
photo and vignette © Robert Adams