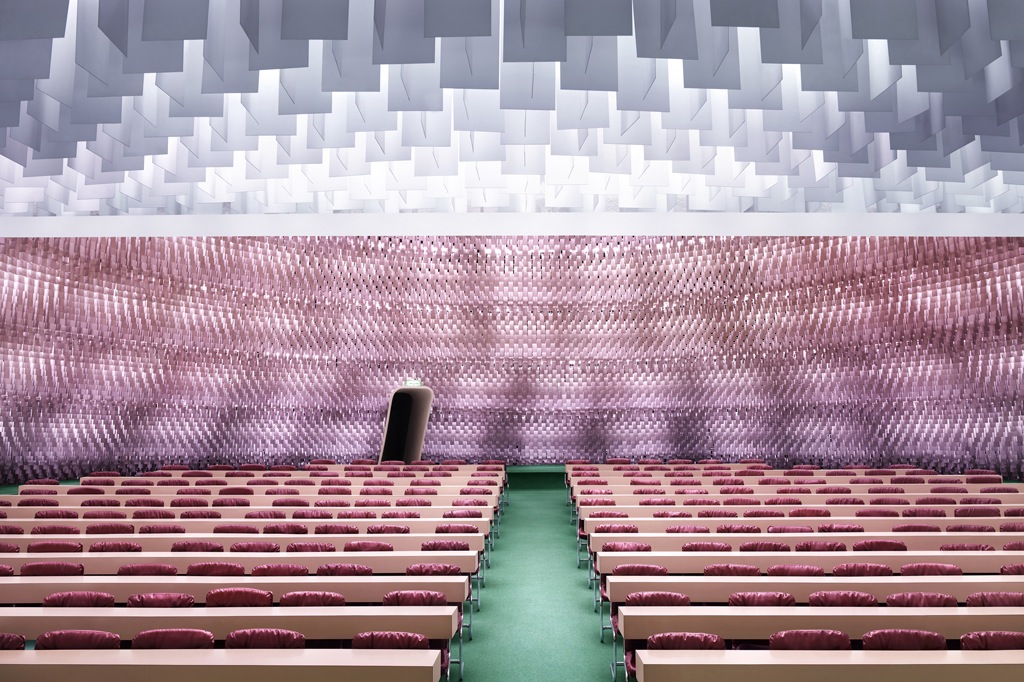 © PCF Paris / Luca Zanier
States' have Governments, Corporations are steered by a Board of Directors and even organizations of our civil society – Labour Unions for example – function in conjunction with a superordinate governing body or umbrella organization. Should decisions be made publicly or voluntarily as in Democracies or taken in a constrained fashion as in Dictatorships: decisions made by individuals determine a large part of our collective existence. Our societal, economic and political leadership or command is in the hands of a few decision makers and the location and place in which they make their decisions may be pompous, representative and publicly accessible, and sometimes small, inconspicuous and covert. In any case they are Corridors of Power.

These are spaces, which Luca Zanier photographically portrays. His interest in policy inspired him to seek out and document the places where decisions are made. Most of the time they are bright, wide and well designed places. Especially interesting is the setup, designed to underpin the structures of power, visually and spatially.
Luca Zanier (1966), of Italian descent, born and raised in Zurich (Switzerland), professional training as a photographer. Having worked both in Italy and in France, Zanier set up his own studio in Zurich. Since 1993, he works as an international freelancer in the domains of advertisement, reportage and independent artwork. Zanier's focus is on landscape, still life, people and art work. Solo exhibitions: Kaunas Photography Gallery, Kaunas (Lithuania), 2012; Kunstnetzwerk, Krems an der Donau (Österreich), 2011; Galerie Photostage, Lyon (France), 2011; Le Magasin de Jouets, Arles (France), 2010; Gallery Fontaine Obscure, Aix-en-Provence (France), 2010; Gallery Primo Piano, Naples (Italy), 2009; Bellevue, Zurich (Switzerland), 2004; Amt für Hochbauten Administration of the City of Zurich, 2000.


In the USA, over 70,000 children are in custody every day.
Juvenile In Justice is a project to document the placement and treatment of American juveniles housed by law in facilities that treat, confine, punish, assist and, occasionally, harm them. The project includes images of over 1,000 juveniles and administrators over 250 facilities in 30 states in the U.S, plus extensive information collected from interviews. Richard Ross created this body of work to instigate a policy reform and his hope is that by seeing these images, people will have a better understanding of the conditions that exist. America's heavy reliance on juvenile incarceration is unique among the developed nations of the world. The portraits of these inmates, ranging in age from 10 to their early 20s, should raise questions which shall be asked here. Lecture: Richard Ross will discuss the use of images in advocacy, social change and political movement and how his work evolved from the concept of artistic creation to testimony in front of the US Congress and the US Supreme Court.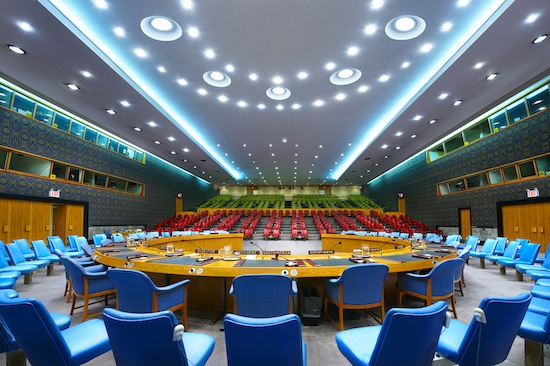 © UNO security council/ Luca Zanier


Richard Ross is a photographer and researcher based in Santa Barbara, California. He has been the recipient of grants from the National Endowment for the Arts and Annie E. Casey Foundation, as well as Fulbright and Guggenheim Fellowships. He has been the principal photographer for the Getty Conservation Institute and the Getty Museum on many of their architectural projects. He has photographed for theWorld Monuments Fund, Canadian Center for Architecture, Nike, The New York Times, Los Angeles Times, San Francisco Examiner, Vogue, Esquire, la Repubblica, Le Monde, COLORS Magazine, Courrier, and many others. Numerous books of his work havebeen published, including Architecture of Authority (Aperture Press 2007), Waiting for the End of the World (Princeton Architectural Press 2005), Gathering Light (University of New Mexico 2001) and Museology (Aperture 1988.) Architecture of Authority and Waiting for the End of the World were named notable books of the year by PDN and The Financial Times of London. Architecture of Authority, shown at ACME in Los Angeles, was named one of the ten best exhibitions of 2007 by ArtForum. Ross is currently a professor at the University of California, Santa Barbara where he has taught since 1977.
Photo and vignette © Luca Zanier