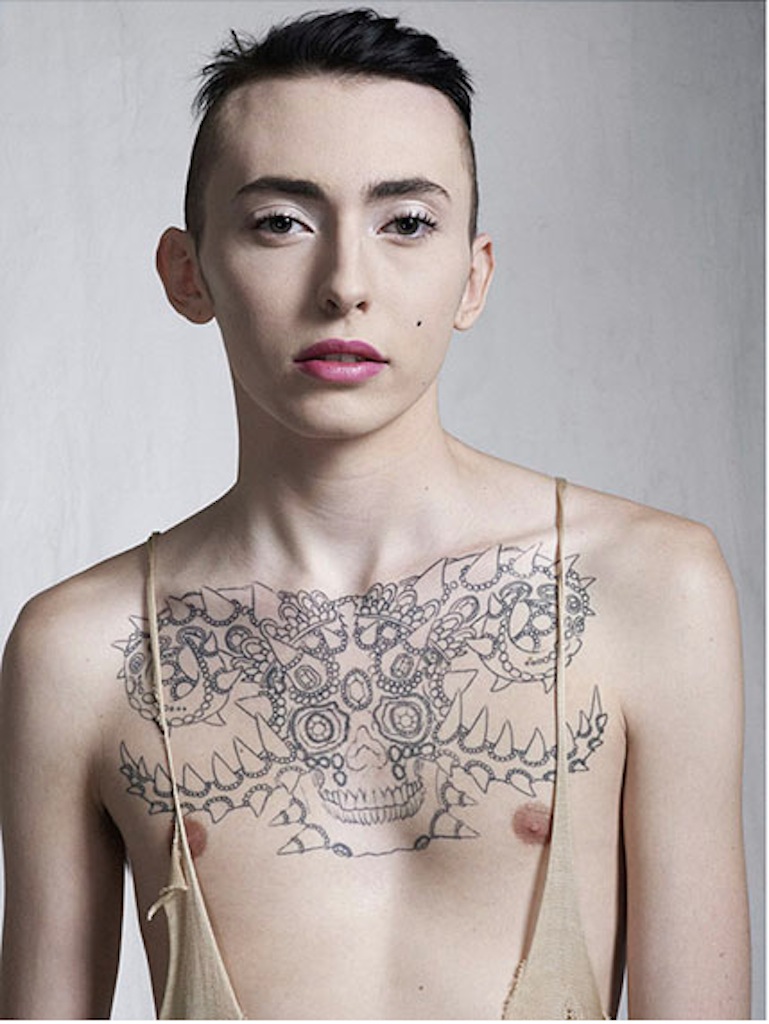 Edward V. III, Paris, June 2011 Chromogenic print mounted to aluminium Edition of 5 37 3/8 x 28 1/4 in. (95 x 72 cm.) © Bettina Rheims
Expositions du 26/1/2013 au 1/3/2013 Terminé
Hamiltons Gallery 13 Carlos Place, W1Y 2EU London Royaume-Uni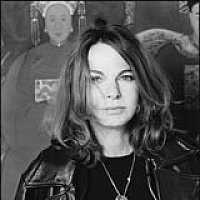 Following a multifaceted career as a model, journalist and gallery owner; French artist Bettina Rheims, born 1952, became a photographer in 1978 claiming each of her photographic projects brings her closer to who she really is 'being an artist means trying to figure out who you are through your work; drawing closer to what you are and what you don't want to be - and closer to what you don't want to go through.' Her latest body of work Gender Studies, depicts transsexuals, women that have become men, men that have become women and a third gender; those that preferred not to choose a sex and exist as both, adopting a dual identity. The exhibition comprises large format colour prints mounted on aluminium, from editions of 5 and prices start at €20,000 EUR.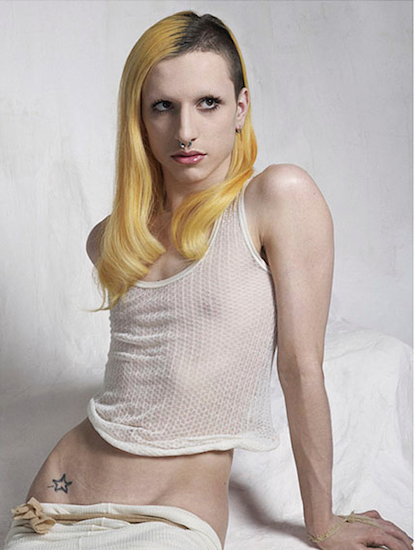 Valentijn de H. II, Paris, December 2011
Chromogenic print mounted to aluminium
Edition of 5
37 3/8 x 28 1/4 in. (95 x 72 cm.)
© Bettina Rheims


The foundation of this project emerged from a request to republish Modern Lovers a body of work concentrating on androgyny and transgender shot in the late eighties and exhibited at Hamiltons in 1990. Rheims decided to take the idea a step further and explore the differences and mindsets in the world of gender today in comparison to twenty plus years ago. Launching a Facebook profile depicting a number of the original pictures, Rheims posted a message encouraging those that 'felt different' to get in touch with the studio and from there she orchestrated Skype conversations with young volunteers from around the world who shared 'the most beautiful stories about their lives. A lot of them knew from childhood, that they were born in the wrong body and had decided, many with the help of their parents, to correct the original mistake. But what struck me as being completely new were the ones who refused to choose between the two options, and had decided to live using both identities. Depending on the day, the mood; why not have it all? In Australia, last Autumn, someone got the mention 'X' on their passport, recognising for the first time the existence of a third sex.' Rheims.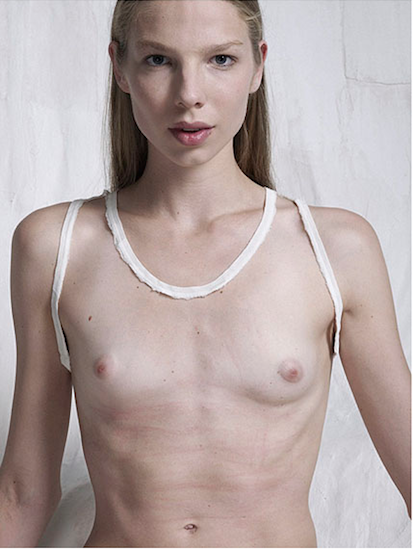 Valentijn de H. II, Paris, December 2011
Chromogenic print mounted to aluminium
Edition of 5
37 3/8 x 28 1/4 in. (95 x 72 cm.)
© Bettina Rheims


Inviting twenty-seven candidates from around the world to visit her studio, Rheims collaborated with her friend and designer Jean Colonna who 'helped to glorify these new Modern Lovers' by manufacturing their poses and dressing them in shredded garments. Rheims encouraged a mystical notion throughout the project using muted milky hues and, although steeped in reality, the work has been heavily styled and fictionalised. She was particularly struck by the voices, tones and words her subjects used; some darting between pitches and talking about magic, witches, fairies and dreams of princesses. Rheims was inspired to work with renowned sound artist Frédéric Sanchez in order to record the voices, thus adding an audible dimension to the visual exploration. Hamiltons will offer the audible installation on request throughout the exhibition.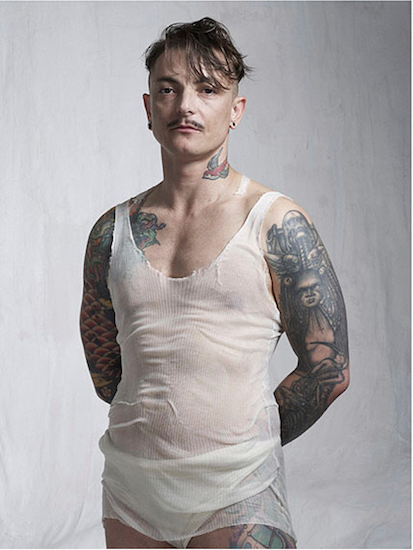 Eloy I. 1, Paris, June 2011
Chromogenic print mounted to aluminium
Edition of 5
37 3/8 x 28 1/4 in. (95 x 72 cm.)
© Bettina Rheims

Rheims' career commenced in 1978 when she controversially started photographing striptease artists and acrobats, this initial body of work was immediately snapped up and exclusively exhibited at Centre Pompidou and Galerie Texbraun in Paris, marking the start of a long and successful photographic career. Rheims, who has a self-confessed passion for female portraiture has since worked on a number of projects for leading brands (Lancôme, Chanel) to renowned magazines and has published numerous books along the way, Female Trouble (1989), Modern Lovers (1990), I.N.R.I (1999) consolidating her international reputation, amongst others. She has photographed countless celebrities, Catherine Deneuve, Kylie Minogue, Claudia Schiffer, Charlotte Rampling and was commissioned to take an official portrait of French President Jacques Chirac in 1995; in 2007 he awarded her with the Insignia of the Légion d'Honneur for her artistic achievement. Rheims' work is held in a number of private and public collections and has been exhibited around the world.
Photos et vignettes © Bettina Rheims