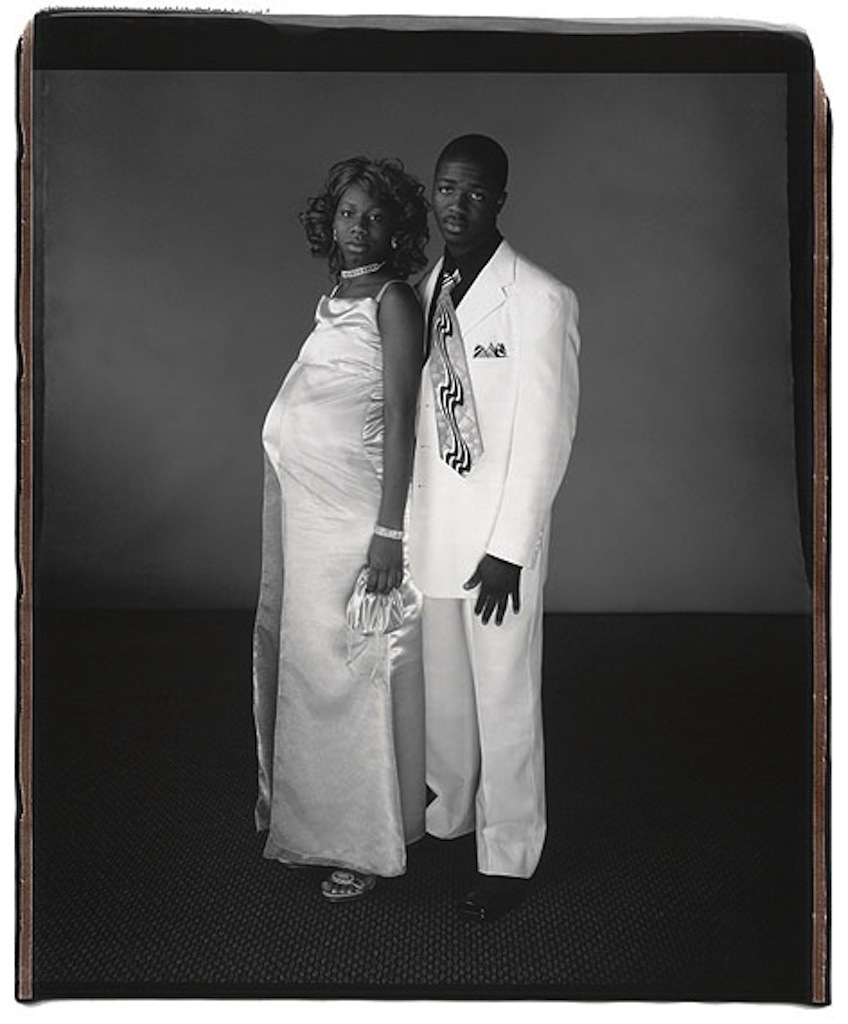 Latosha Smith and Phillip Azore, Wyncote, PA 2006 © Mary Ellen Mark, courtesy Janet Borden, Inc
Expositions du 6/12/2012 au 26/1/2013 Terminé
Janet Borden Inc. 560 Broadway #601 10012 New York États-Unis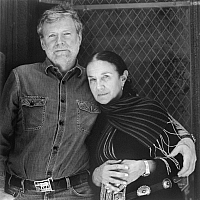 Janet Borden, Inc. is pleased to announce Prom, a new exhibition of unique photographs by the esteemed documentary photographer MARY ELLEN MARK.

American photographer Mary Ellen Mark photographed thirteen high school proms from 2006 to 2009, creating unique and exquisite black and white portraits. Using one of only five existing 20x24 inch Polaroid Land Cameras, Mark has produced large-format prints that celebrate the beauty and remarkable individuality of her subjects. She has also captured the hope and, for some, romantic love that prom can embody for teenagers on the verge of adulthood.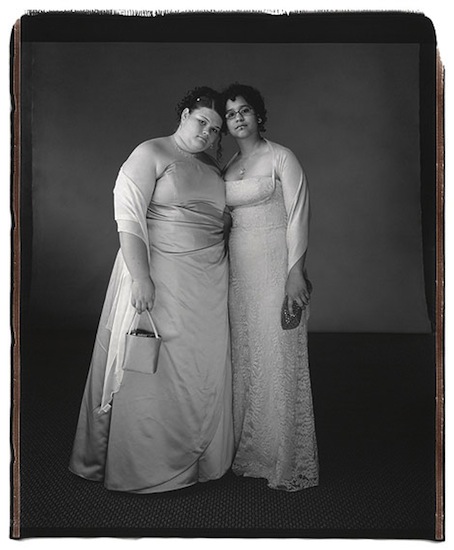 Maria Carroll and Coretta Gerould. Wyncote, PA 2006
©Mary Ellen Mark, courtesy Janet Borden, Inc


Mary Ellen Mark says that the prom is "the quintessential American coming-of-age ritual." It is a rite of passage that every American adult remembers. For this series, she chose high schools from across the country that reflect a wide variety of regional and socio-economic class differences. The result is poignant, amusing and genuine.
The accompanying book, Prom, is published by the J. Paul Getty Museum.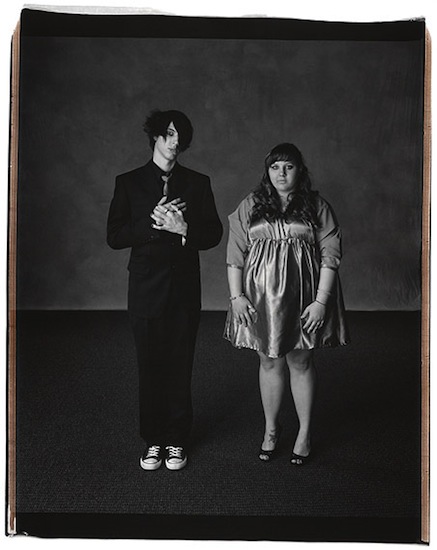 Tim Blackwell and Kelly Hayden. Austin, TX, 2008
©Mary Ellen Mark, courtesy Janet Borden, Inc


MARY ELLEN MARK has been among the preeminent documentary photographers working for the last four decades. Her work has been the subject of seventeen monographs, and is collected by virtually all museums. Among Mark's many awards are a John Simon Guggenheim Foundation fellowship, three fellowships from the National Endowment for the Arts, and an honorary Doctor of Fine Arts degree from her Alma Mater, the University of Pennsylvania. More information may be found at maryellenmark.com.


JANET BORDEN, INC. is located at 560 Broadway, corner of Prince Street. Gallery hours are Tuesday-Saturday, 11 - 5. For further information, previews, and press prints, please call 212 431 0166 or email: matthew@janetbordeninc.com.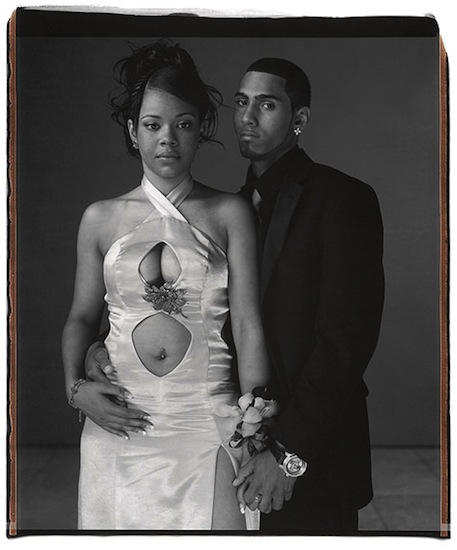 Jasmine Lewis and Richard Salgado, NYC, 2007
©Mary Ellen Mark, courtesy Janet Borden, Inc
Photos et vignette © Mary Ellen Mark