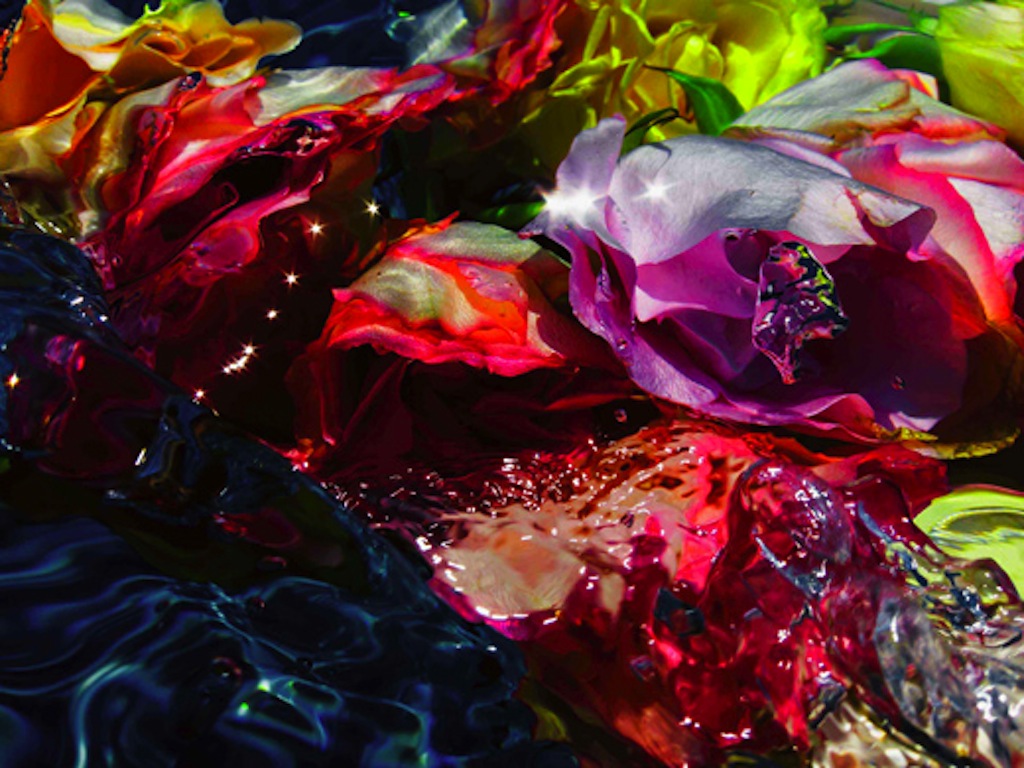 © Gilles Bensimon
Expositions du 6/12/2012 au 18/12/2012 Terminé
Hamiltons Gallery 13 Carlos Place, W1Y 2EU London Royaume-Uni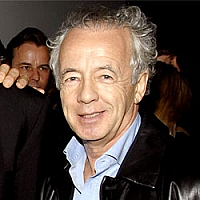 Hamiltons Gallery presents its first exhibition of photographs by Gilles Bensimon, famed for his decades of work in photography, fashion, and culture. Watercolour is a series of images that Gilles has been creating for the past two years and marks a significant departure from his well-known earlier figurative oeuvre.

Fascinated by the natural beauty of flowers, and by their intimate associations with myriad varieties of cultural expression around the world, Gilles has both literally and metaphorically submerged himself – and untold volumes of freshly cut blooms – into pools of water to create amazing blossoms of colour.

The resulting images present a range of wonderful palettes, each created from three key elements which Gilles combines to startling effect: the ravishing bouquets, his swift movements, and the chance reflections of light, filtered through a gauzy, watery surface.

Blurring the lines of abstraction and representation, these pictures yield a new perspective on the traditional notions associated with the depiction of the flower in art. Whether portrayed in the precision of Dutch still-life manner, the broad brushstrokes of the impressionists, or the formalist lenses of modern masters of the genre like Penn and Mapplethorpe, the flower has maintained and even enhanced its reputation as a marker for the transience and beauty of human existence.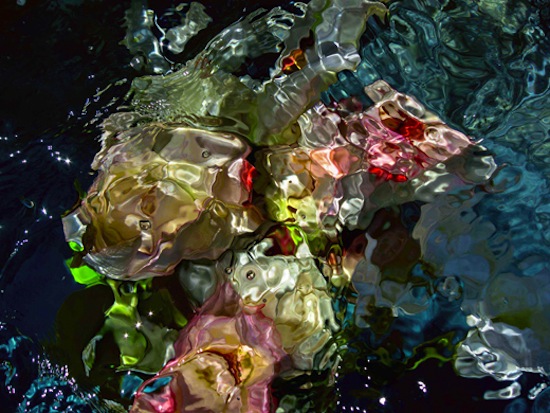 © Gilles Bensimon


Gilles has taken this notion in a new direction, setting himself and the resulting images apart from their traditional anchor, even as the historical references are reinforced. He remarks: 'As soon as the flower is cut, it dies -- even though it retains its inherently life-like characteristics. But when I plunge them into the water, they are briefly reborn. It is as if I am bringing them back to life; the water helps me capture the essence of their living beauty one last time before they wilt and fade.'

The colours are magical, taking new shapes and forms far beyond the purely representational nature of the blooms themselves. It is this inherent quality that Gilles seeks to tease out of the elements with his lens: these amazing prints give us a way to hold on to that special moment where light, water and colour combine to offer a unique, transformative experience.

Born 'a relatively long time ago', in his words, into a family of art dealers and artists, Gilles counts his current age of 15 in leap years, since he was born on February 29. His early ambitions included travelling the world with his grandmother; after stints in art school and the army, he ended up working for fashion magazines in France. Having established his international reputation for his time at the helm of 'Elle' magazine, he moved to the USA to start an American version of 'Elle', all the while continuing to engage with his love of art, literature and the power of the photographic image. Gilles' obsession for water and flowers have caused him to float in pools for months at a time; he says he's not done floating yet.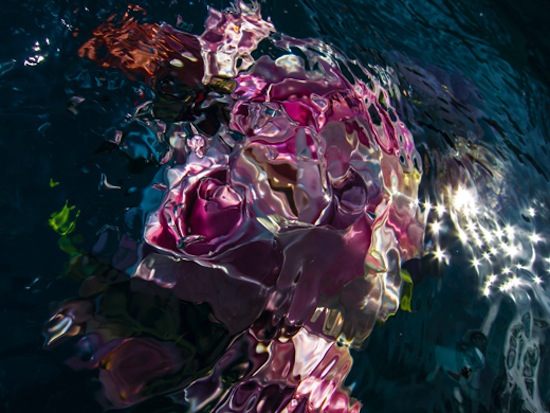 © Gilles Bensimon
Photos et vignette © Gilles Bensimon