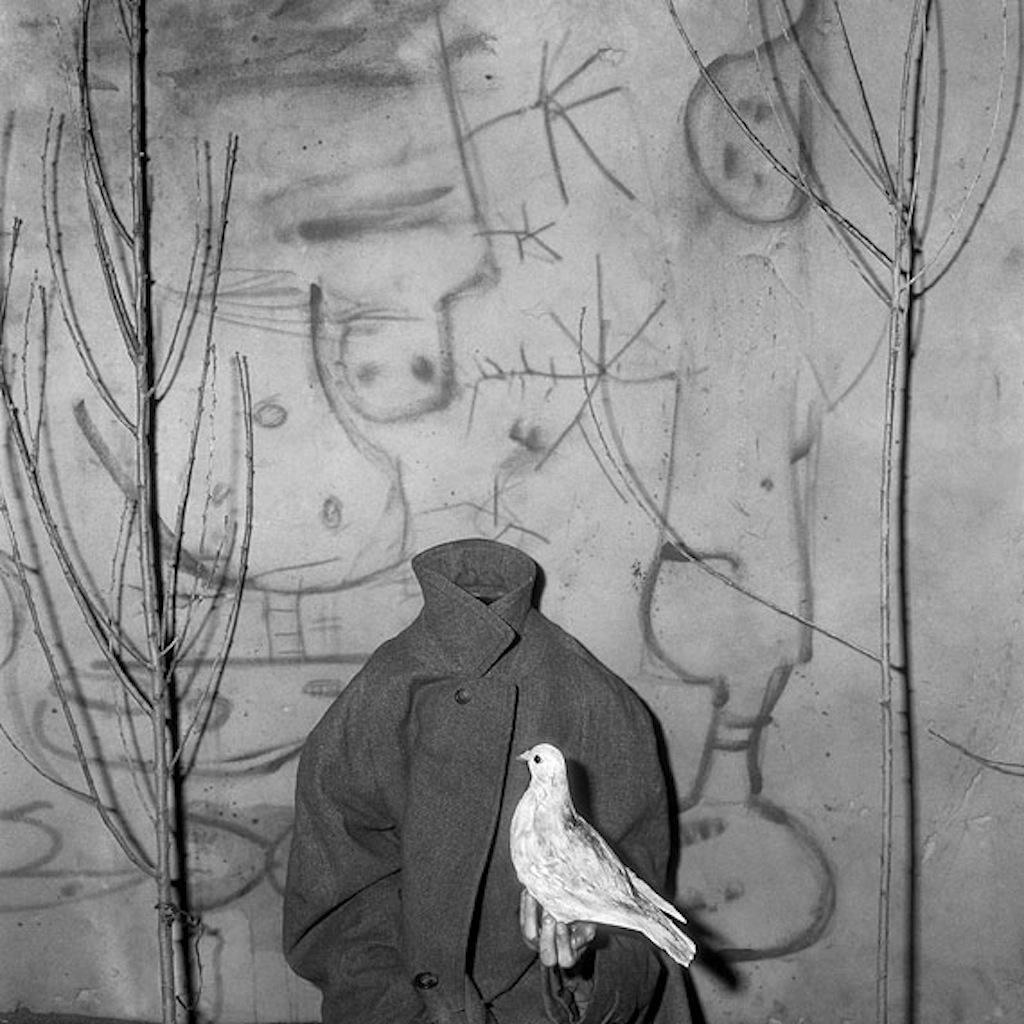 Headless, 2006 © Roger Ballen.
Expositions du 1/11/2012 au 19/12/2012 Terminé
Rosphoto - Russian National Centre of Photography 35 Bolshaya Morskaya 191186 Sankt Peterburg Russie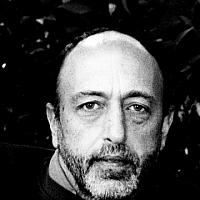 Shadow Land is internationally-acclaimed photographer, Roger Ballen's first major exhibition in Russia. His strange and extreme works confront the viewer and challenge them to come with him on a journey into their own minds as he explores the deeper recesses of his own.
Ballen is one of the most important photographers of his generation. He was born in New York in 1950 but for over 30 years he has lived and worked in South Africa. His work as a geologist took him out into the veldt and led him to take up his camera and explore the hidden world of small South African towns. At first he explored the empty streets in the glare of the midday sun but, once he had made the step of knocking on people's doors, he discovered a world inside these houses which was to have a profound effect on his work. These interiors with their distinctive collections of objects and the occupants within these closed worlds took his unique vision on a path from social critique to the creation of metaphors for the inner mind. After 1994 he no longer looked to the countryside for his subject matter finding it closer to home in Johannesburg.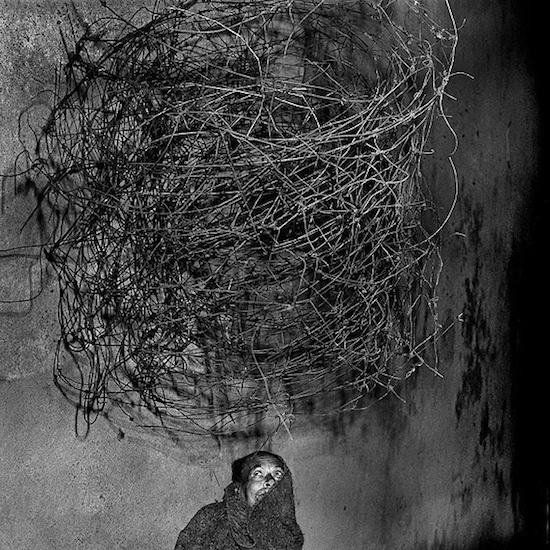 Twirling wires, 2001 © Roger Ballen.
Over the past thirty years his distinctive style of photography has evolved using a simple square format in stark and beautiful black and white. In the earlier works in the exhibition his connection to the tradition of documentary photography is clear but through the 1990s he developed a style he describes as 'documentary fiction'. After 1995 the people he first discovered and documented living on the margins of South African society increasingly became a cast of actors working with Ballen in the series' Outland and Shadow Chamber collaborating to create disturbing psychodramas.
The line between fantasy and reality in his more recent series' Boarding House and Asylum (to be published in 2013) has become increasingly blurred and in these series he has employed drawings, painting, collage and sculptural techniques to create elaborate sets. People are now often absent altogether; replaced by photographs of people used as props, by doll or dummy parts or where they do appear it's as disembodied hands, feet and mouths poking disturbingly through walls and pieces of rag. The often improvised scenarios are completed by the unpredictable behaviour of the animals which appear snapped in an instant of observation. Ballen has invented a new hybrid aesthetic in these works but one still rooted firmly in photography.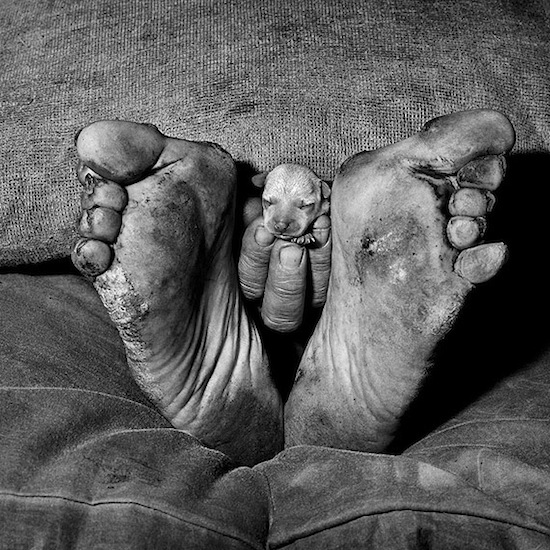 Puppy between feet, 1999 © Roger Ballen.
This retrospective presented at ROSPHOTO covers three decades of work from his early series, Dorps and the highly charged and controversial series' Platteland, Outland, Shadow Chamber and Boarding House through to unseen new work from the series, Asylum.
In addition to his photographs visitors can see his recent collaborations with filmmaker Saskia Vredeveld and Zef- style rap-rave crew, Die Antwoord for whom he directed the YouTube video sensation to their song I fink u freeky.
Photos et Vignette © Roger Ballen.