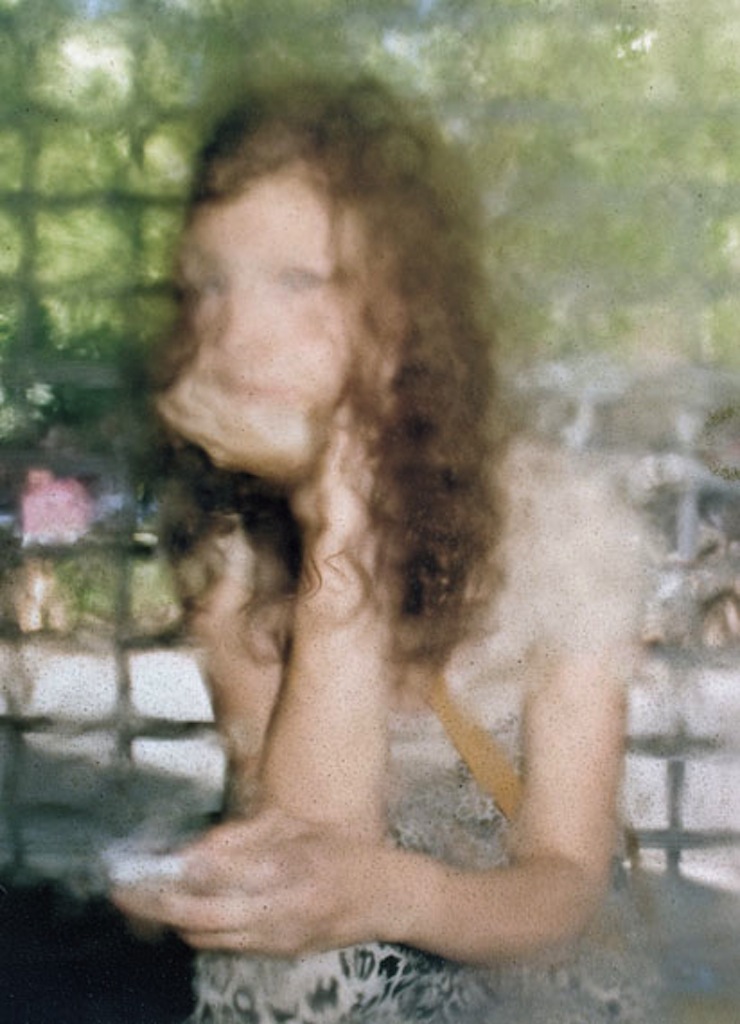 Stephen Gill: COEXISTENCE. A commission by Centre national de l'audiovisuel, Luxembourg 2011/2012 © Stephen Gill.
Expositions du 29/09/2012 au 10/2/2013 Terminé
CNA Centre national de l'audiovisuel 1b, rue du Centenaire 3475 Dudelange Luxembourg COEXISTENCE is the outcome of a commission awarded to British artist Stephen Gill by the CNA in 2011 in anticipation of the inaugural exhibition of the Waassertuerm+Pomhouse, two new sites dedicated to photography in Luxembourg.
The brief was to work in situ and create a body of works that offer a dialogue between the unique site – and its indusdtrial heritage – with the CNA's archival collection The Bitter Years, housed by the Waassertuerm. Stephen Gill's immediate response was to survey the industrial wasteland around the Dudelange water tower. He spent six weeks living in the Italian quarter of Dudelange, and embarked on an intense period of research and creation. The industrial cooling ponds immediately appealed to Gill, who has had a fascination for insects and microbes since childhood.
Gill immersed himself in the microscopic universe of the cooling ponds. He meticulously and patiently explored the abandoned terrain, aware of the memories and souvenirs it holds.
After six weeks of intense interaction with the site and the local population, Stephen Gill created a body of work that tells many stories. COEXISTENCE ultimately seeks to draw parallels between the microscopic life of the ponds and the individual beings making up our society.
The visual language developed by the artist offers an unusual way of telling the story of a site, an era, and context. He works with various materials and photographic techniques, using a multitude of details and layers within one image to capture and reveal the spirit of the site.
As a series, COEXISTENCE questions the photographic language and how we document the world today.
Curated by Marguy Conzémius, Michèle Walerich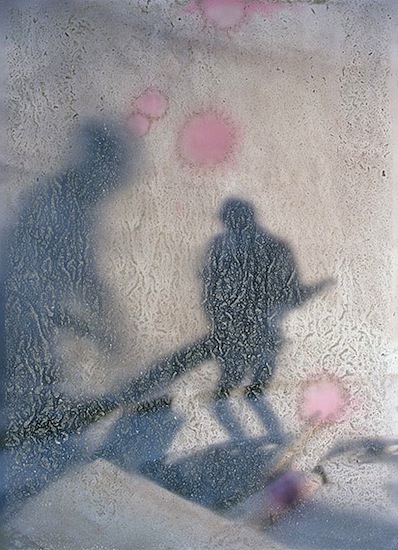 Stephen Gill: COEXISTENCE. A commission by Centre national de l'audiovisuel, Luxembourg 2011/2012 © Stephen Gill
Biography
Stephen Gill (b. 1971, Bristol, UK) became interested in photography in his early childhood, thanks to his father and interest in insects and initial obsession with collecting bits of pond life to inspect under his microscope. Gill has emerged as a major force in British photography, his photographic work has been exhibited and held in collections at many international galleries, museums and festivals including London's National Portrait Gallery, Tate, The Victoria and Albert Museum, Photographers' Gallery, Rencontres d'Arles, The Toronto photography festival and PHotoEspaña.
Gill has gained special recognition for his numerous original and beautiful photo books such as Invisible, Hackney Wick, A Series of Disappointments, Archaeology in Reverse, Coming up for Air, A Book of Birds, Outside In and more. Stephen founded his publishing imprint Nobody in 2005 in order to exercise maximum control over the publication process of his books. Experimentation with materials, and a hands-on, tactile approach to maquette making lead, in many cases, to his finished books having an individual, unique presence. This tactile approach includes various materials and techniques and on occasion entire books are manufactured and assembled by hand in Stephen's Hackney studio.
ARTIST'S STATEMENT
In the summer of 2010 I was asked by CNA if I would be interested in making a photographic response to an area containing a pond situated within an industrial wasteland – the remains of the deceased steelmaking industry in Dudelange, Luxembourg.
My only previous experience with ponds had been during my teenage years, when an obsession with pond life led me to spend long hours in my bedroom wearing a lab coat and peering into a microscope. That obsessive immersion into a strange and disorientating world had a profound effect on me personally, and certainly left its mark on many of the photographic studies I have subsequently produced.
I knew that the pond in Dudelange would be teeming with unseen life now that its industrial past had come to an end. From the 1920s until it was put out of use in 2006 the pond had been used to cool the blast furnaces, and tiny but dense communities would be now forming and thriving in the absence of that extreme heat.
For the eight months leading up to my first visit to the territory, my mind increasingly started tuning into microscopic worlds within worlds, and I became ever more aware of the many parallels between patterns and processes in the pond and those in our own lives as individual humans within societies.
Slowly I became committed to the idea of attempting to bring these two apparently disparate worlds – so physically close yet so different in scale – visually closer together.
Grappling with the idea of knitting together these parts of life that coexist but don't belong together nor are ever usually seen together, I decided to make a photographic study that would resemble a kind of tapestry.
The University of Luxembourg kindly taught me to use one of their medical microscopes so that I was able to study single drops of the water, and I began searching the pond for diatoms and other minuscule creatures and plant life.
The more I thought about the human factor that was so essential to the series forming in my head, the more I wanted to involve local people from the small town of Dudelange, which has a substantial community of families with Portuguese and Italian origins.
Many of these people used to work in the steelmaking industry.
For health and safety reasons it was not possible to invite people to come to the cooling ponds, so I decided instead to take the pond to the people. I filled a bucket with water from the pond, and dipped my underwater camera into this pond water prior to making portraits of the Dudelange residents. Later on I also dipped the prints into the pond itself, so microscopic life was also transferred onto the surface of the paper. Stephen Gill, 2012.
Photos et Vignette © Stephen Gill.