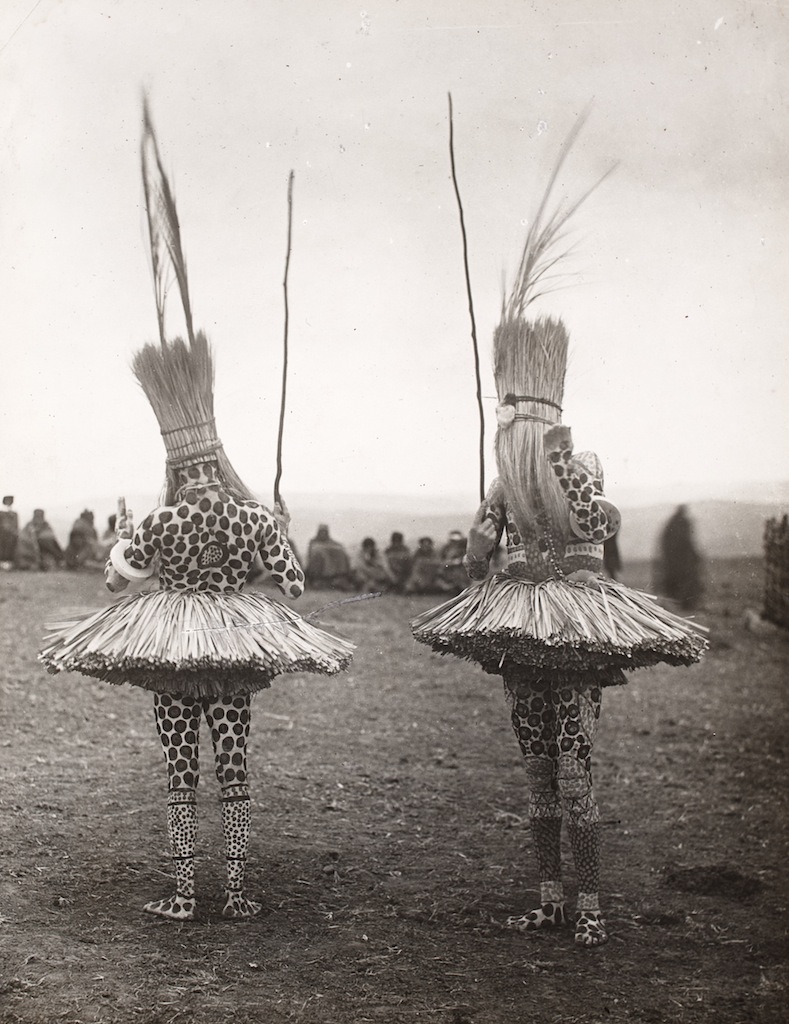 © Duggan-Cronin, Bomvana Initiates.
Expositions du 12/09/2012 au 23/10/2012 Terminé

The Walther Collection 526 West 26th Street, Suite 718 10001 New York États-Unis


The Walther Collection is pleased to announce the beginning of a three-part series of exhibitions on photography from Southern Africa, Distance and Desire: Encounters with the African Archive. The exhibitions, curated by Tamar Garb, offer new perspectives on the archive, exploring its poetic and political dimensions, its diverse histories and materialities, and its changing and contingent meanings.
Part I juxtaposes A.M. Duggan-Cronin's early twentieth century ethnographic project of portraits and "native types," set outdoors, with Santu Mofokeng's "counter-archive" of largely self-conscious modern African sitters posing in the studio.
An Irish South African who lived in the mining town of Kimberley, Duggan-Cronin set out to depict what he saw as South Africa's disappearing indigenous populations. His photographs were collated into eleven volumes, published between 1928-1954, alongside anthropological essays and captions and entitled The Bantu Tribes of South Africa. Duggan-Cronin's images are shown in many formats, including original volumes, vintage prints, and extracted plates with captions.
In contrast, The Black Photo Album / Look at Me: 1890-1950, created by Mofokeng in 1997, is an archive of portraits -- commissioned by black South Africans in the early twentieth century -- and stories about the subjects, challenging fixed ideas of the "native type" most often associated with photographic representations of Africans. Mofokeng's project also takes many forms. Central is the slide presentation of the portraits from his collection, juxtaposed with provocative questions and commentary. Exhibited for the first time are gelatin silver prints reproducing the portraits, as well as a selection of salvaged vintage photographs and Mofokeng's own field notes.
By placing these two bodies of work alongside one another, Part I of Distance and Desire opens up the question of the "African Archive," understood here not so much as an official repository of documents and objects but as a contested assemblage of representations that have helped to construct and project a dominant image of Africans that is now under pressure and revision.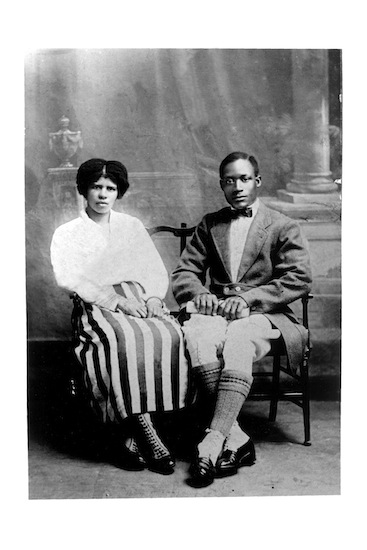 © Santu Mofokeng BPA - Elizabeth and Jan van der Merwe.
Upcoming Gallery Talks:
Jennifer Bajorek on Santu Mofokeng
Tuesday, September 25, 2012 at 7pm
John Peffer on Portraiture in South Africa
Tuesday, October 23, 2012 at 7pm