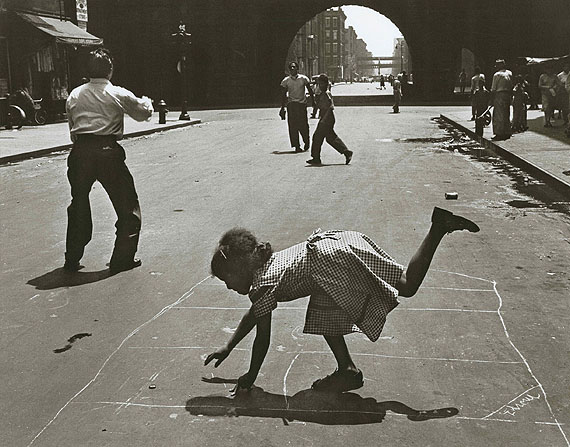 Hopscotch. East Harlem, New York, 1952 © Walter Rosenblum
Expositions du 25/8/2012 au 14/10/2012 Terminé
Rosphoto - Russian National Centre of Photography 35 Bolshaya Morskaya 191186 Sankt Peterburg Russie Naomi Rosenblum, wife of Walter Rosenblum, historian of photography:

«Walter Rosenblum was born in New York City in 1919 to a poor immigrant family from Rumania. Grieved by the untimely death of his mother when he was sixteen years old, he wandered the streets of his working-class neighborhood with a camera given him by an older sister and discovered the solace of photography. His early interest in the medium was fortified when he joined the Photo League, an organization of photographers interested in documenting the lives of New York's working poor. At the Photo League, of which he eventually became President, he studied with Paul Strand, one of its founders and met the great documentarian Lewis Hine and the important city photographer Berenice Abbott. Working only with black and white materials, Rosenblum learned to develop and print his own work, a practice that he followed during his entire life. For the next fifty years, he was active exhibiting, lecturing, and writing about twentieth century photography as well as photographing for himself.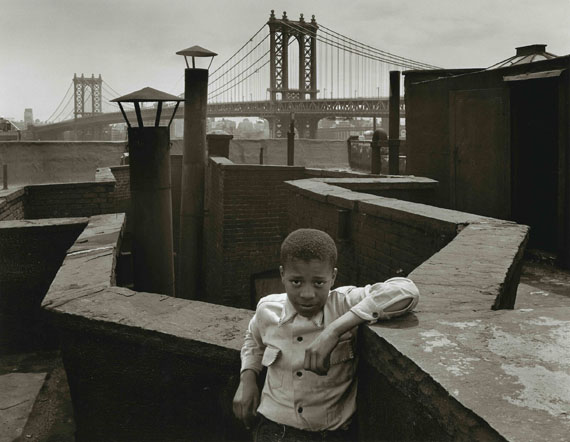 The boy on the roof. Pitt Street, Lower East Side, New York, 1938 © Walter Rosenblum

As a World War II U.S. Army combat photographer, Rosenblum landed in Normandy on D-Day morning, making still photographs of the landing on Omaha Beach. Becoming a movie cameraman, he was part of the anti-tank battalion that drove through France, Germany and Austria; he took the first motion picture footage of the Dachau concentration camp. Rosenblum was one of the most decorated WWII photographers, receiving the Silver Star, Bronze Star, five battle stars, a Purple Heart and a Presidential Unit Citation.
On his return to civilian life, he went back almost immediately to Europe to photograph Spanish refugees interned in southern France. - the images were used to raise funds for medical needs. Back in New York, he was offered a job teaching photography at Brooklyn College, a division of the City University of New York, and one of the first liberal arts colleges to offer photography courses as part of an art curriculum. It was a choice he never regretted, as it brought him in contact with generations of young people, an experience he cherished. He rose from instructor to full professor over a period of 25 years. It also allowed him the economic stability and the free time to select photographic projects that engaged him emotionally. As a consequence, Rosenblum was able to spend a year photographing in Haiti, as well as to select projects of interest to him in New York City and the South Bronx and to return to these neighborhoods over a period of months in order to get to know people and understand their lives. He was awarded a prestigious Guggenheim Fellowship for his project "People of the South Bronx." In addition to Brooklyn College, he also taught at The Cooper Union and during a span of 20 summers at the Yale Summer Art School. Nothing made him happier than introducing young people to the wonders of photography.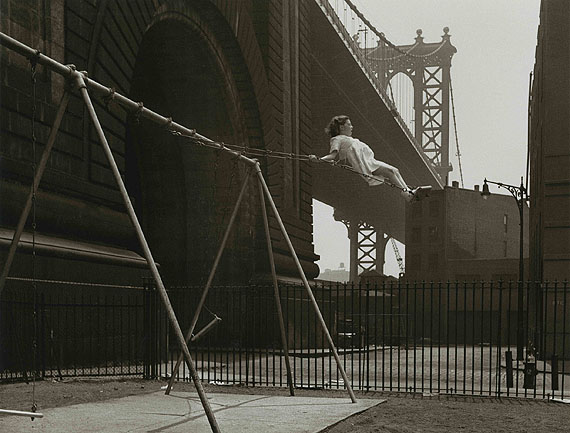 Girl on a swing. Pitt Street, Lower East Side, New York, 1938 © Walter Rosenblum

His photographic career and interests enabled him to travel to France to lecture at the Rencontre de La Photographie in Arles, to Brazil to teach in Sao Paolo, to Italy to teach at the Centro Ricerca Archivio Fotografia and to make friends with young photographers in these various countries. <...> His own photographs have been widely exhibited in the United States as well as in Brazil, Germany, Haiti, Italy, and Spain, and are represented in more than forty international collections including the J. Paul Getty Museum; Library of Congress, Wash. DC; Bibliotheque Nationale, Paris; the Metropolitan Museum of Art and the Museum of Modern Art, New York.
'Walter Rosenblum: In Search of Pitt Street', an award-winning film about Rosenblum's life and work was produced by Daedalus Productions, Inc. In 2000.»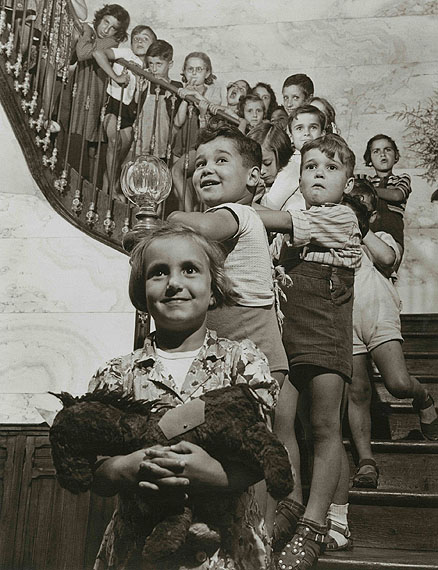 Children on the stairs. Toulouse, France, 1946 © Walter Rosenblum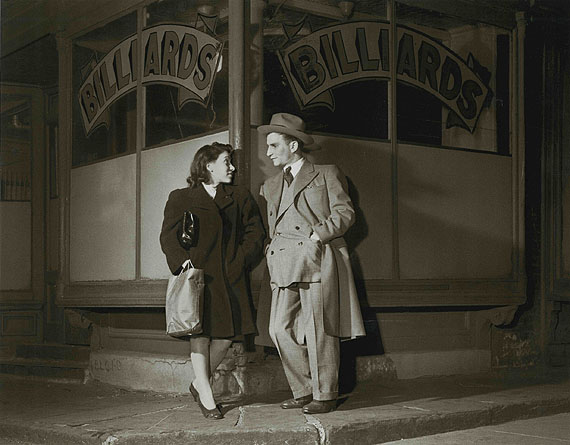 Pitt Street, Lower East Side, New York, 1938 © Walter Rosenblum
Photos et vignette © Walter Rosenblum