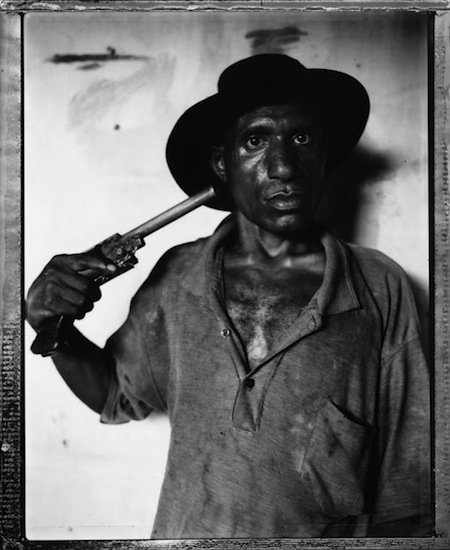 Andy Kei Ook "Raskols" © Stephen Dupont
Expositions du 22/6/2012 au 1/7/2012 Terminé
Brooklyn Bridge Park Pier 3 Brooklyn États-Unis
Photoville is a new Brooklyn-based photo destination - a veritable village of freight containers transformed into temporary exhibition spaces, taking place this summer from June 22 to July 1, 2012.

Photoville will feature a feisty mix of exhibitions, lectures, hands-on workshops, nighttime projections, a photo dog run, a camera greenhouse, and a summer beer-garden with food trucks that will create a photography destination like no other.

Occupying more than 60,000 sq. feet in the heart of Brooklyn Bridge Park, Photoville will be located on the uplands of Pier 3, along the Brooklyn Waterfront between DUMBO and Atlantic Avenue.

Brooklyn Bridge Park
Brooklyn Bridge Park is a world-class waterfront park with rolling hills, river front promenades, innovative play areas, and stunning views. Located along the Brooklyn waterfront, Brooklyn Bridge Park is bordered by Atlantic Avenue to the south and Jay Street to the north. The park is being constructed in phases and new sections will be opened to the public as they are completed.

United Photo Industries
Our mission at United Photo Industries is to promote and showcase emerging photographers through curated exhibitions around the world. Working in partnership with local galleries and key media partners, we concentrate on producing site-specific exhibitions that explore new thematic directions in photography. Drawing upon our international network of curatorial partners, we are able to provide unique exhibition opportunities for emerging photographers and facilitate their entry into foreign art markets.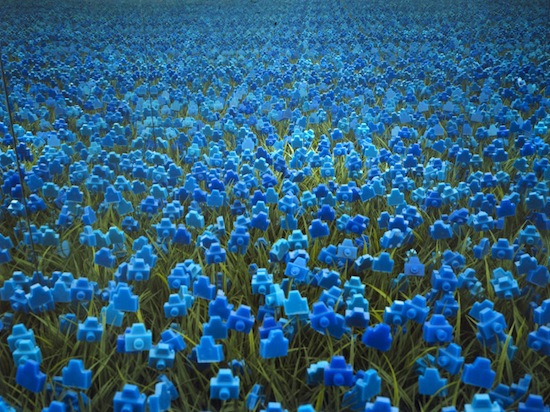 © Andre Feliciano
About the Participating Artists and Organizations
De Fotografenavond was founded in 2000 as an informal and inspiring meeting place for professionals in the photo world. Held once a month at a café in Amsterdam, this "Photographers Evening" promotes an informal exhibition space for artists to gather and view one another's work.

Stephen Dupont is a photographer, artist and documentary filmmaker from Sydney, Australia whose work has captured fragile cultures and marginalized peoples from some of the world's most dangerous regions. A recipient of some of photography's most prestigious prizes and grants, including first place in the World Press Photo and the Gardner Fellowship at Harvard's Peabody Museum of Archaeology & Ethnology, Dupont has held major exhibitions around the world and has had his work featured in many major publications including The New Yorker, Aperture and the New York Times Magazine.

André Feliciano is a Brazilian artist who considers himself a "gardener of art." His work focused on cultivating the art of today to create a "post-contemporary" art of the future. His work has been exhibited throughout Brazil, as well as at the Invisible Dog in Brooklyn and the Espacio G. in Valaparaiso, Chile.

Photo editor and curator Alison Zavos runs Feature Shoot, which showcases work from up-and-coming photographers alongside established photographers who have completed a project or whose work has taken on a new direction. The site covers commercial and fine art photography, and is a resource through which photo editors, art directors, art buyers, and people with an interest in photography can discover new talent. Established in 2008, Feature Shoot has an archive of over 1,000+ international photographers. In 2011, Feature Shoot was selected as a winner of LIFE.com's 2011 Photo Blog Awards: 'the Web's 20 most compelling, most consistently insightful and surprising photography blogs.'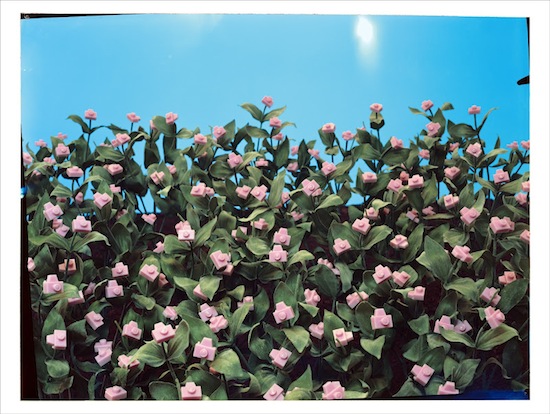 © Andre Feliciano
The Fotofestival Naarden is a month-long event that helps to promote the work of contemporary Dutch photographers. Each year the festival has a theme that helps the visitor to experience the works on display, including both indoor and outdoor exhibitions as well as an extensive program of activities related to photography.

Fototeca Guatemala is a contemporary photography center and school in Guatemala that organizes workshops, artist talks, and as of July 2010 has begun hosting the GuatePhoto Festival with work from over 70 photographers and 400 images. Additionally, la Fototeca has organized and produced many exhibitions in different countries showing a modern vision of photography.

Wyatt Gallery received his B.F.A. in photography from the Tisch School of the Arts at New York University in 1997. He has received numerous accolades, including Photo District News' 30 New and Emerging Photographers to Watch and Photo Annual award and the Center for Documentary Studies' 25 Under 25: Up-and-Coming American Photographers. He has worked as a professor of photography at the University of Pennsylvania and continues to lecture at schools such as the School of Visual Arts and New York University. His work has been published in several books and magazines such as Esquire, the New York Times, GEO Saison, Mother Jones, and Afar. Gallery's photographs have been exhibited throughout the world and are in major private and public collections, including the Museum of Fine Arts, Houston, the George Eastman House, the New Orleans Museum of Art, and American Express.

Candace Gaudiani is an American photographer whose work focused on personal narratives and what lies beneath the public face. Gaudiani graduated from Harvard with a degree in English Literature and received her degree in fine art and portraiture from the University of California, Berkeley. Her works are held in numerous collections, including the San Francisco Museum of Modern Art and the Museum of Fine Arts, Houston.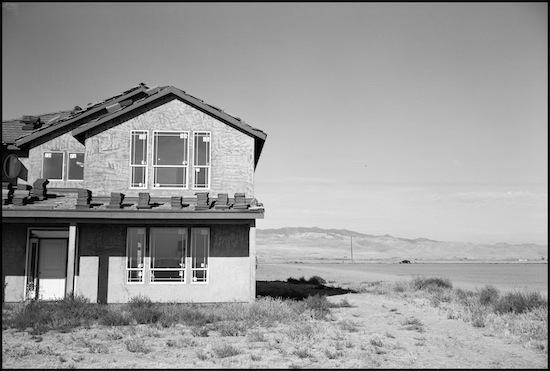 California. October, 2010. An incompleted housing development outside of Fresno. Construction came to a hault due to the housing bust © Bruce Gilden : Magnum USA
Bruce Gilden is an American photographer whose work focuses on urban behaviors and customs, from New York to Japan. Gilden published the book "Haiti," based on his work photographing the people of the country since 1984, and has received numerous awards including the New York Foundation for the Arts Artist's Fellowship, and is a three-time recipient of the National Endowment for the Arts Photographer's Fellowship. His work is exhibited in the collections of the Museum of Modern Art, the Victoria & Albert Museum in London, the Philadelphia Museum of Art and the National Gallery of Canada, among others.

Li Hao is an artist born in Hei Bei, China, who graduated from the Central Academy of Fine Arts (CAFA) in 2005 with a major in photography. His work has shown at the Third Lianzhou International Photo Festival and the Chen Ling Hui Contemporary Space in Beijing, as well as the Korea National Museum of Fine Arts.

Lomography is a magazine, shop and community dedicated to analogue photography. Created in the early 1990s, Lomography has headquarters in Vienna, where it was created, and in New York, and continues to promote a new style of experimental photography.

The Magnum Foundation focuses on production and distribution of in-depth documentary projects; awards and grants to aspiring photojournalists; and initiatives to preserve the archives of independent photographers. Established for educational, charitable and cultural purposes, the foundation focuses on four program areas: production and distribution of in-depth documentary projects; awards and grants to aspiring photojournalists; initiatives to preserve the archives of independent photographers; and public service collaborations.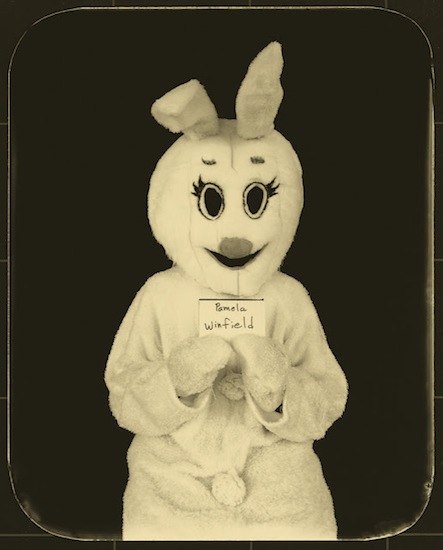 One Big Self: Prisoners of Louisiana / "Cruel and Unusual" / Presented by Noorderlicht Photography © Deborah Luster


NY Waterway's East River Ferry features frequent, reliable service that connects Manhattan with various destinations in Brooklyn, Queens and on Governors Island. The robust nature of the service and the ever increasing popularity of Brooklyn and Long Island City makes this an attractive option for commuters, leisure travelers and tourists alike.

Noorderlicht is a many-faceted and international platform founded in the Netherlands, originally only for documentary photography, but now for any photographer who has a good story to tell. By organizing an annual photography festival and programming exhibitions in their photo gallery, as well as arranging photographic commissions and arranging discussions, lectures and master classes, Noorderlicht has built an international reputation as an institution that is able to couple engagement with visual beauty.

Lorie Novak is an artist and Professor of Photography & Imaging at NYU Tisch School of the Arts and Associate Faculty at the Hemispheric Institute of Performance and Politics. She uses various technologies of representation to explore issues of memory and transmission, identity and loss, presence and absence, shifting cultural meanings of photographs, and the relationship between the intimate and the public. Novak's photographs, installations, and internet projects have been in numerous exhibitions including solo exhibitions at Columbia University, NY, ArtSway, Hampshire, England and The International Center for Photography, NY.

Phoot Camp is an invite-only creative retreat and photography workshop hosted by Laura Brunow Miner, founder of Pictory and former editor in chief of JPG Magazine, that includes forty-eight hours of photo walks, portrait challenges, slideshows, s'more making, and general creative collaboration. Phoot Camp started in October of 2009 at a campground in the bay area. Virb sponsored the 2010 and 2011 events and we were able to upgrade to an estate in the hills outside Los Angeles and then an RV park in Marfa, Texas.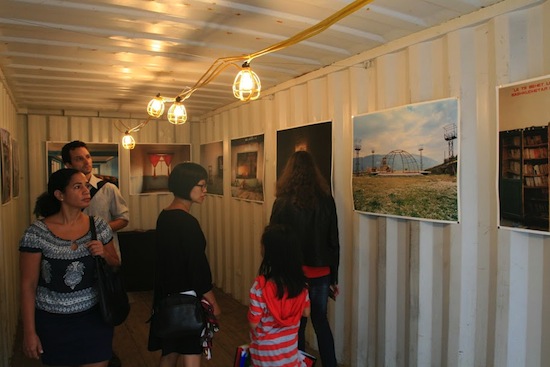 © Sam Barzilay


Photo District News (PDN), the award-winning monthly magazine for the professional photographer, has been covering the professional photographic industry for over two decades. Every month, PDN delivers unbiased news and analysis, interviews, and portfolios of the latest photographic work. PDN delivers the information photographers need to survive in a competitive business - from marketing and business advice to legal issues, photographic techniques, new technologies, and more.

Rock Paper Photo was founded by Guy Oseary, who manages the career of Madonna, and Live Nation CEO/President Michael Rapino in 2010 as the quintessential online gallery where collectors as well as fans can go to discover photographers, browse and collect fine art, and connect with their favorite artists. The website has assembled some of the most historic moments ever captured on film and provides a haven for fans and collectors.

The Salt Institute for Documentary Studies is a non-profit school in Portland, Maine offering semester intensive programs in documentary writing, radio, and photography, with an additional focus on powerful and responsible storytelling, collaboration and multimedia work in a variety of mediums. Salt also exhibits documentary work in their gallery, and hosts documentary-related events in their auditorium.

The Tierney Fellowship was created in 2003 by The Tierney Family Foundation to support emerging artists in the field of photography. The aim of the Fellowship is twofold: encouraging recipients to produce a new body of work and creating a global community of artists that will function as a crucial support network in an increasingly competitive field. The Fellowship supports the recipients both financially, by way of a cash grant, and technically, with mentorship and guidance from seasoned experts. At the end of the one-year grant period, recipients are expected to present a new body of work.

Sigrid Viir is an Estonian photographer whose work has been exhibited most recently in the Tallinn Art Hall and the Contemporary Museum of Estonia, and is a recipient of the 2009 Wiiralt's Scholarship and the 2009 Young Artist's Prize. She is the co-owner and creator of Visible Solutions LLC, an artwork-enterprise established in 2010 to investigate the influence of neoliberal utopia and create artwork-products as a result.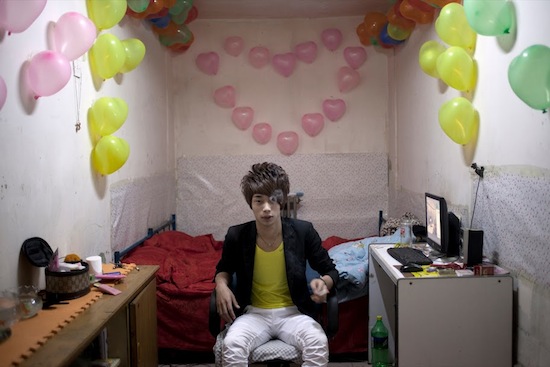 VII Mentor Program © Sim Chi Yin