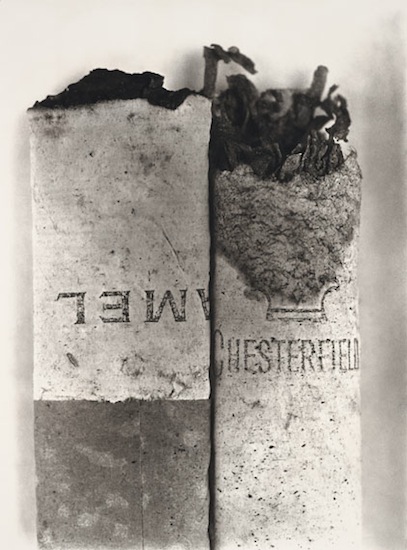 Cigarette 37, New York, 1972, Four platinum/palladium prints © Irving Penn Foundation
Expositions du 21/6/2012 au 17/8/2012 Terminé
Hamiltons Gallery 13 Carlos Place, W1Y 2EU London Royaume-Uni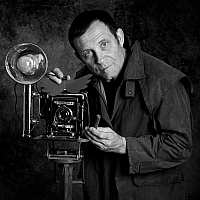 Irving Penn (1917 - 2009) studied at the Philadelphia Museum School of Industrial Art under the tutelage of Alexey Brodovitch who would later become famous for his work at Harper's, and one of the most influential editors of his era. In the late 1930's Penn worked as art director of the department store Saks Fifth Avenue and spent a year painting in Mexico before joining the staff of Vogue in 1943 where, on the suggestion of its art director, Alexander Lieberman, he started working as a photographer. The following year he joined the American Service on ambulance duty, and served with the British Army in Italy and India.

After the war Penn returned to Vogue and by 1953 he had established his own studio. He worked with a wide range of subjects including fashion, portraits of the great and good, ethnographic subjects, various forms of still life, and many seminal series such as the 'Small Trades' (1950-51). As one of the world's most important photographers, Penn exhibited internationally throughout the later decades of his career and published over 25 books including Moments Preserved (1960); Worlds in a Small Room (1974); Passage (1991); and A Notebook at Random (2004).

His work is held in the permanent collections at the Metropolitan Museum of Art, New York; Museum of Modern Art, New York; J. Paul Getty Museum, Los Angeles; Art Institute of Chicago; J.P. Morgan Library, New York; Smithsonian American Art Museum, Washington, D.C.; National Gallery of Art, Washington, D.C.; National Portrait Gallery, London; and the Moderna Museet, Stockholm, amongst others.
For the first and possibly only time ever, Irving Penn's masterful 'Cigarettes' series will be exhibited in its entirety at Hamiltons Gallery. 'Cigarettes' quickly became part of the lore of 20th century art when a selection from the series was first presented by John Szarkowski at the Museum of Modern Art in New York in 1975, just weeks after he saw some of the prints in Penn's studio. On the spot, Szarkowski offered Penn an exclusive exhibition.

Marking a quarter-century as the UK representative of Mr Penn's studio, Hamiltons has the unique privilege of being able to present the complete series of 23 images, accompanied by a fully illustrated, hardbound catalogue.

Penn's approach to the still life evolved over decades; from the 1930s onwards, he arranged everyday objects to create assemblages that transcended their origins and original purpose to become conceptual works of art.

In the case of 'Cigarettes' however, Penn literally found his subjects on the street. By bringing them into his studio and carefully creating these minimalist compositions, he transformed one of the most widely consumed and discarded products of consumer society from that of pure detritus into a symbolic representation of contemporary culture. This transformative act resulted in one of the most elegant yet direct expressions of post-modern artistic practice.

By printing the 'Cigarettes' in the platinum/palladium process, Penn also elevated each image to the status of a rare object; many of his most important pictures were printed in platinum, which is the most difficult and demanding of all photographic techniques. The soft, broad tonal ranges and gentle contrasts accentuate the nature of the original objects, further emphasizing their material characteristics.
Vignette Cigarette 37, New York, 1972, Four platinum/palladium prints © Irving Penn Foundation