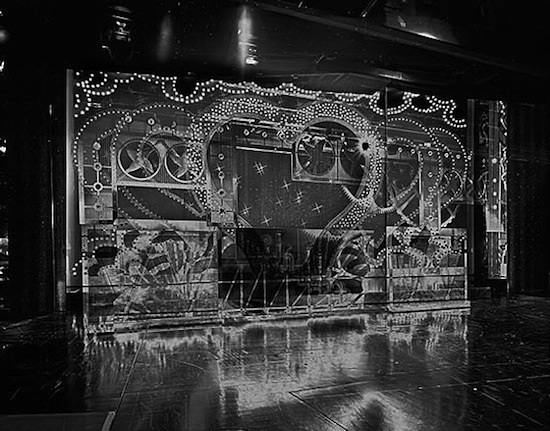 © Valérie Belin
Expositions du 31/5/2012 au 7/7/2012 Terminé
Michael Hoppen Gallery 3 Jubilee Place SW3 3TD London Royaume-Uni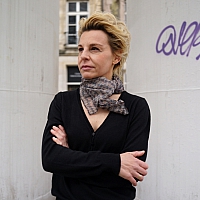 Taking as her subject the famous burlesque, cabaret clubs of Paris, Belin shot all the film at Le Moulin Rouge and Le Lido. She then carefully constructed each image by layering two negatives together, creating luminous studies of a familiar yet mysterious world, and all the time referencing the gaudy, historical stages of those places. Some years ago, Belin photographed two dancers from these clubs, and with this series she seeks to unearth more of that story. The personality and history of places and objects is a constant source of inspiration for her work. And these pieces are certainly more still life than landscape.

"In my first series, and especially those dedicated to crystal vases and glasses (1993), I worked only on the light spectrum of the objects and remained very close to the primary process of photography. However, in my later work, whether colour or black-and-white, the new technologies have given me the option of using a freer, more pictorial, dreamlike treatment of the subject - for example, in the pictures of the magicians, of the dancer at the Lido and of the baskets of fruit (2007). Modern tools have led me to see photography beyond the analogue, as a means of creating a pure image captured directly by me at the very heart of my models. Much more than a figurative medium, photography offers me the possibility of probing the evanescent frontiers between reality and illusion, to reveal the profound supernaturalism of my work."

Her style is not detached, nor is it clinical or purely documentary. Instead, Belin uses her camera to revel in the exotic details of these stage sets to produce painterly views that are far removed from naturalism, forcing the viewer to question the ambiguous scenes that confront them.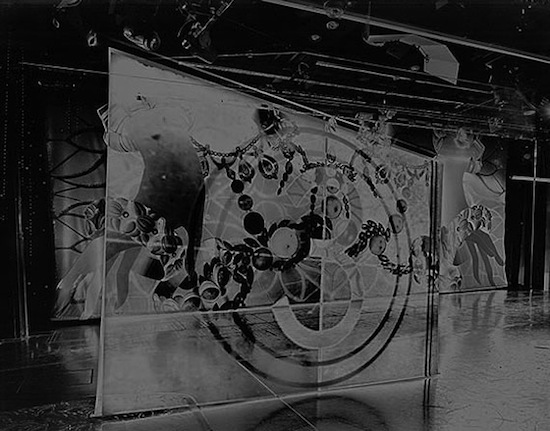 © Valérie Belin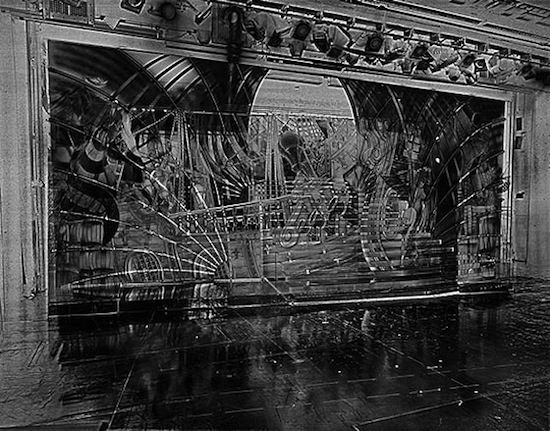 © Valérie Belin

Shot at oblique angles, otherworldly in their great swathes of black, the portraits of interiors are utterly devoid of any human presence and capture cabaret's empty arena in all its disquieting and Baroque beauty. "Cabaret settings are false illusions of an external world; they are artificial images, enchanting fantasies" Belin has noted.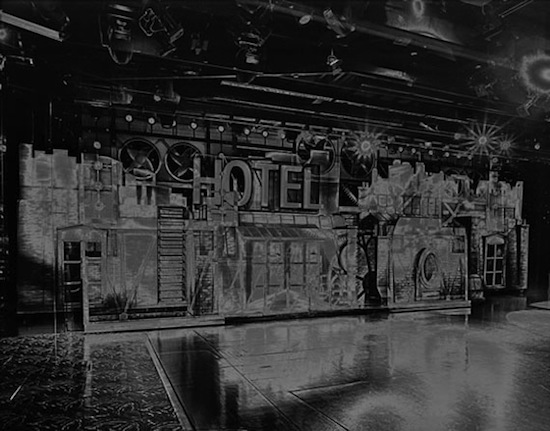 © Valérie Belin
Photos et vignette © Valérie Belin