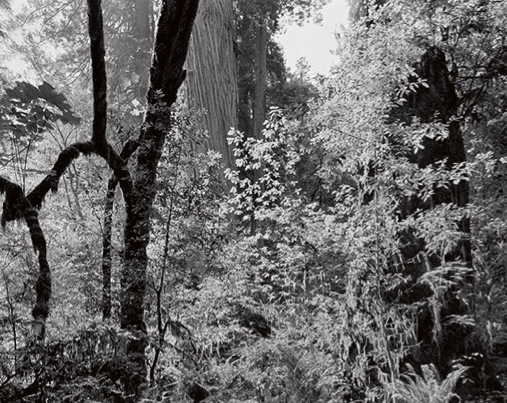 Redwoods Saw #1484, 2010 © Richard Rothman
Expositions du 4/5/2012 au 7/7/2012 Terminé

Galerie f5,6 Ludwigstr. 7 Odeonsplatz 80539 Munich Allemagne


The forest – landscape of peculiar significance to mankind. Albeit that there are not many historical forests left in germany and it is long since the dying of the primeval forest has entered public discussion, but the forest as imaginary place has not lost its importance. Many cultures myths and tales root in their national forests and it might be that fact especially that makes the forests so interwoven with our day to day realities. Today, maybe more than ever, it signifies the return to nature, space to recover, place to regain inner strength and a more grounded lifestyle.

Sought after intimate spaces that the forest promises to offer are what Michael Lange is retracing in his images. Since three years he is wandering through german forests with his camera ready at hand, trying to discover non-places that are depicting the forest as the utopian ideal it is. Most of the time Lange is working during twilight, preferably during clouded or even drizzling weather. No gleaming lights distract the viewer, wafts of mist are more likely to catch the beholders eye. The photographs are soothing and calming, one can let the trees keep watch, which leaves time to realize ones rather small role in natures world. In the end Michael Langes images are metaphors and depitctions of sensibilities and imaginations; non places created through composition.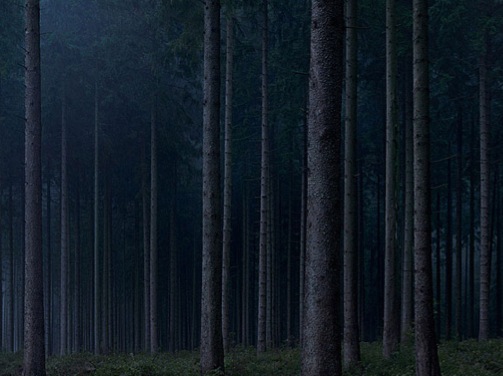 Mythos Wald #2016 © Michael Lange


In opposition to Lange we are presenting new work by Olaf Otto Becker. Since 2007 Becker is uncovering human traces in natural landscapes. Emerging from the concept of the american New Topographics of the seventies, aiming to retrace human ascendancy, Becker is making visible the ecological consequences of mankinds interferences. But his photographs must not be read with an eco –political subtext only, most of the time the images are bowing to natures magnificence and abilities to incorporate almost anything we are misdoing. Between 2007 and 2011 Becker was mainly focused on the northern regions of the world, now he is entering new grounds and with it new landscapes. To this point he is mostly known for his works concerned with water and ice, now we are happy to present a new direction which promises to be an exciting endeavour. The exhibition will show a work from our "region of the woods: a diptych of munichs Isarauen, one of the few wild habitats left in the area. Wild thicket is obstructing the view, creating a secretive forest entrance, preserving ist own powerful, selfregulating life.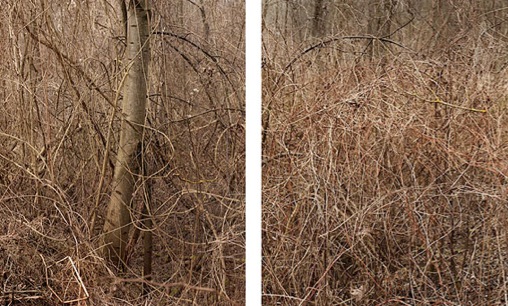 ISARAUEN 12 - 2011 © Olaf Otto Becker


Inspired by autonomy and power of the forest are the works of american photographer Richard Rothman as well. In 2004 Rothman traveled to northern Californias Redwoods for the first time. Driven by the longing to oppose his own sociocritical, urban portraits with edifying nature, he camped alone in midst of the gigantic Redwood Forest – a three week experience that, in his own words, taught him dignity anew. During his stay he visited the nearby located Crescent City, a city known for its timber and fishing industry, that, with the beginning of a service based society, entered a downward spiral. Shocked by the bleakness of the citys day to day life in harsh contrast to the exuberant beauty of the surrounding nature, he decided to expand his project with portraiture of the city and its inhabitants. This led to an impressive body of work describing the coexisting vulnerability of people and the elemental forces of nature.
Vignette : Redwoods Saw #1484, 2010 © Richard Rothman