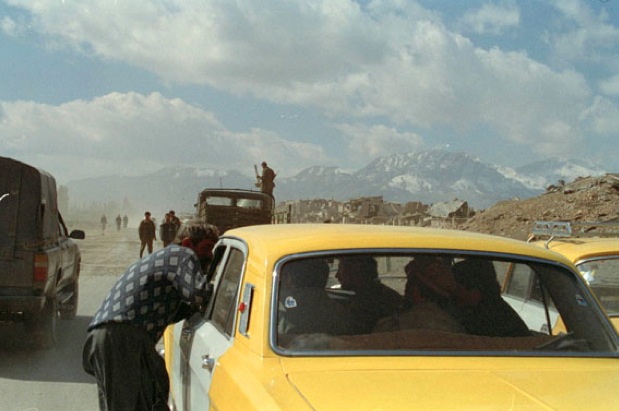 © Robert Knoth & Antoinette de Jong
Expositions du 31/03/2012 au 10/6/2012 Terminé

Nederlands Fotomuseum Rotterdam Wilhelminakade 332 NL-3001 Rotterdam Pays-Bas


Poppy, Trails of Afghan Heroin

The unique project Poppy contains work that was assembled over the past 20 years by Antoinette de Jong and Robert Knoth. They travelled along the trade routes following Afghan heroin, and reveal the darker side of globalization in an impressive way.
Their journey begins in Afghanistan, and they take us along to Central Asia, the Balkans, Somalia, England and Holland. The Nederlands Fotomuseum is showing their report as a multi-screen installation.
Poppy shows how the Poppy flower creates a web of chaos, violence and destruction. A publication with the title Poppy: Trails of Afghan Heroin will be appearing simultaneously.

"Either we destroy poppies or poppies destroy us." - Afghanistan's President Hamid Karzai, 2006 -

After their first visits in the early 1990s Knoth and De Jong returned many dozens of times to cover developments in the country for Dutch and international media. They take us on a journey along the heroin route, from the colourful fields of Poppy flowers in Afghanistan to the grey alleys behind Brick Lane in London, where the drugs are sold to the end users.
The impact on countries and regions along the route is disastrous: the HIV/AIDS epidemic in the Ukraine; the battle of the Tadzhik narcotics police against the superior power of the drug traffickers; the corruption in Albania; border cities like Maastricht that experience problems from drug runners. The cold figures speak for themselves: the heroin trade is worth 68 billion dollars per year; 15 million people use opiates. Worldwide 100,000 people die every year as a consequence of heroin use.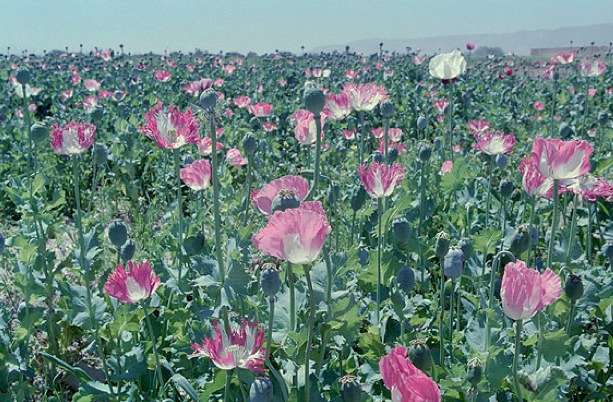 © Robert Knoth & Antoinette de Jong


Poppy poses questions: Often the war in Afghanistan is regarded in isolation, but if you look from a different perspective, does that also change the image of the war there? Why is it so difficult to resolve conflicts like that in Afghanistan? Are there similarities with the cocaine wars in Central and South America, for instance?

Poppy connects the dots on the world map and reveals the underlying and increasingly complex patterns of our globalizing society. In doing so, the project ingeniously links the poverty of Afghanistan with the wealth of Dubai and the disadvantaged neighbourhoods of Western European cities.

Poppy is able to expose this reality with its shocking, beautiful and raw photos, films, interviews and sound bites on a multi-screen installation.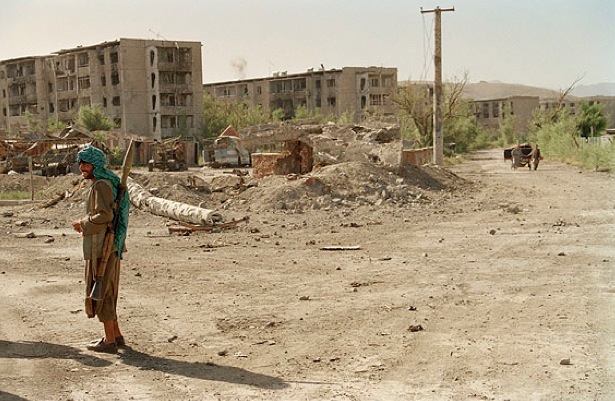 © Robert Knoth & Antoinette de Jong
Book Poppy - Trails of Afghan Heroin
Antoinette de Jong & Robert Knoth | Design Kummer&Herrman | Production Paradox |
Publishers YdocPublishing and Hatje Cantz Verlag | Price € 39,50 | ISBN 978-3-7757-3337-3

Poppy is a Paradox project in collaboration with the Nederlands Fotomuseum
Paradox develops projects around contemporary issues with documentary authors: photographers, filmmakers, visual artists, writers and researchers. http://photography-nowcom.createsend1.com/t/j-l-auyhdl-ydkrvdy-h/"


Activities and more
- Meet & Greet with Antoinette de Jong & Robert Knoth in the exhibition on Sunday May 13th and June 3rd 2012.
- Educational hand-outs can be downloaded from the website.
Vignette : © Robert Knoth & Antoinette de Jong