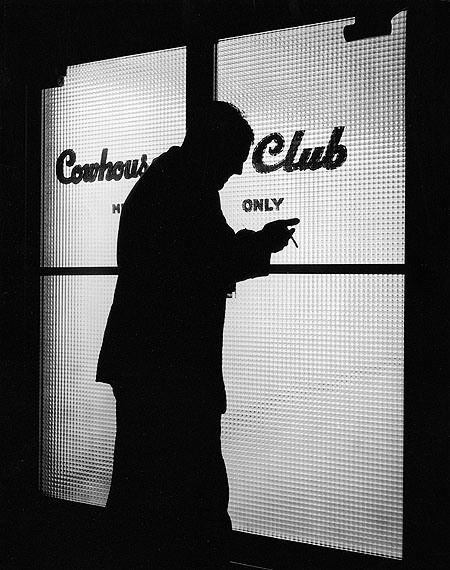 © Hannes Kilian, FORT HOOD - TEXAS 1963
In his work as a photojournalist, travel and portrait photographer, as well as a photographer for the legendary Stuttgart Ballet, Hannes Kilian has uniquely combined documentary, the human element and artistic validity. With intuition and precision, the technical and aesthetic possibilities of the photographic medium fully utilized, he recognized the expressive motif in the everyday and seemingly random aspects of life. In doing so, Kilian's view is indeed subjective.

Lighting, angle and image detail mirror his very personal awareness and perception, now and then featuring a turn to the unreal, such as in "Fresswelle" (1956), the panorama of the amply stocked buffet. Over the course of several decades, his pictures tell of German history, life among ruins of war, new beginnings and an economic miracle, of high societies and the little people.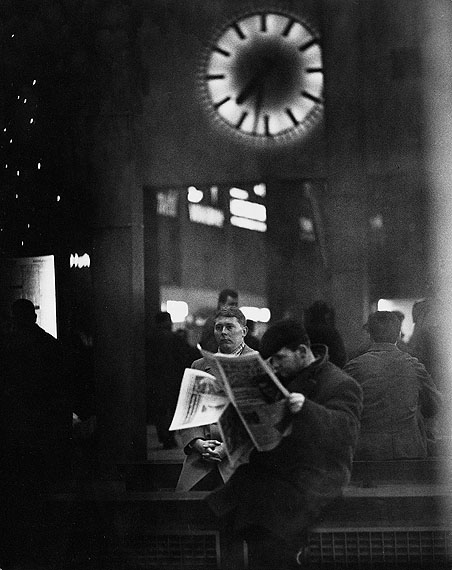 © Hannes Kilian, "Hauptbahnhof Stuttgart" 1964


In the waiting area of a train station: A group of people waiting sit under a mysteriously shimmering clock in a diffused semi-darkness; the shot is initially captured from the open newspaper in the foreground. However, the photographer's real focus is on the man sitting behind them; his hands folded, and his face looking earnestly into the distance. On the left edge of the picture, a silhouetted black figure appears in front of a lighted display. Hannes Kilian loved the magic of the night, which changes people and in a unique way blends them into their environment. His often subtle imagery, built on forms of tension and contrasts, finds its very characteristic shape in night photography. Light and dark unexpectedly come together, rhythmic or linear traces of light bring movement and depth of space, while black, as a compositional element, unfurls an independent power of expression. At night, the reality of day inverses itself. Kilian discovers the elements of the fantastical and escalates them in a creative way, but without becoming picturesque; such as in the seemingly futuristic appearance of light in "Pavillon de la Marine Marchande" at the 1937 Paris World Fair, or in the ghostly passersby before the backdrop of glowing advertisements in "Munich" (1964). Text plays a significant role in Hannes Kilian's photographs in general, whether it is found in an intimate view of a person reading the newspaper by night, as a defining element in an urban street image, or as an irritant, a waking moment, overabundant with associations, that is first discerned through the camera in the moment of artistic discernment. This night photography shows in particular, that Hannes Kilian was more than a chronicler. He saw the larger connections, the feeling of life in his time, as well as the subtle irritations and inconsistencies; moments which others missed. (Susanne Schmid)

© Hannes Kilian, FORT HOOD - TEXAS 1963