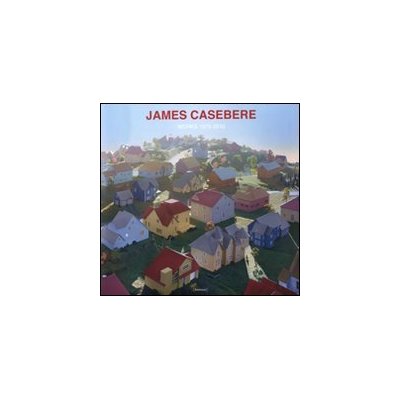 James Casebere (born 1953) emerged in the Pictures Generation (1974-84) as an artist-photographer who, alongside Cindy Sherman and Richard Prince, complicated the status of the photographic image. His earliest works dismantled the codes of American suburbia and the myth of the West, but he quickly arrived at the practice for which he is best known today : the construction of formally simplified architectural models-arenas, monasteries, tunnels, factories-which Casebere masterfully lights and photographs in his studio. In the early 1990s, as the ramifications of Michel Foucault's critiques of architecture and power took hold in American culture, Casebere's practice developed into a study of architectural typologies of the Enlightenment during the 17th and 18th centuries-particularly prisons. The lighting in his photographs is dramatic, or rather it plays with the rhetoric of dramatic lighting, qualified by the sheer artifice f the architectural models themselves. Edited by Okwui Enwezor, this major midcareer survey includes several of Casebere's lesser-known early works, as well as a number of sculptures and photographs from 1975 to 2011 that have, until now, remained unpublished. Enwezor contrebutes a conversation with the artist, while the book opens with a foreword by Toni Morrison and Ford Morrison, and includes an insightful essay by Hal Foster. James Casebere : Works 1975-2010 is the most comprehensive monograph to date on this important American artist.
Biographie de l'auteur
Okwui Enwezor is Director of Haus der Kunst, Munich, and founding editor of Nka: Journal of ContemporaryAfrican Art. He has served as the Artistic Director of several large-scale international exhibitions, including Documenta 11, Kassel; 2nd Johannesburg Biennale; 7th Gwangju Biennale; 2nd Seville Bienial; and is currently the Artistic Director of La Triennale 2012 at Le Palais de Tokyo, Paris. Enwezor was formerly Dean of Academic Affairs and Senior Vice President at the San Francisco Art Institute, and Adjunct Curator at the International Center of Photography, New York, and at the Art Institute of Chicago. His books include: Contemporary African Art Since 1980 (with Chika Okeke-Agulu); Snap Judgments : New Positions in Contemporary African Photography ; The Short Century : lndependence and Liberation Movements in Africa, 1945-1994. He was co-editor of Reading the Contemporary : African Art from Theory to the Marketplace and Modemity, and Postmodernity, Contemporaneity : Antinomies of Art and Culture After 20th Century. Hal Foster is Townsend Martin Professor of Art and Archaeology at Princeton University and co-editor of October Magazine and October Books. The author of numerous books, the most recent being The Art-Architecture Complex (Verso) and The First Pop Age : Painting and Subjectivity in the Art of Hamilton, Lichtenstein, Warhol, Richter, and Ruscha (Princeton University Press). He writes regularly for London Review of Books, Artforum, and October. Toni Morrison is the Robert F. Goheen Professor Emerita, Council of the Humanities, Princeton University. She is the author of nine novels : The Bluest Eye, Sula, Song of Solomon, Tar Baby, Beloved, Jazz, Paradise, Love, and A Mercy, a collection of essays on American literature, Playing in the Dar; and is the editor of Race-ing Justice/Engendering Power and Birth ofa Nation'hood. In 1993 she was awarded the Nobel Prize in Literature. She (ives in Rockland County, New York. Ford Morrison is an architect at the Princeton Plasma Physics Laboratory. His collaborations include the National Compact Stellarator Experiment (NCSX) and the International Thermonuclear Experimental Reactor (ITER). He (ives in Prince-ton, New Jersey.