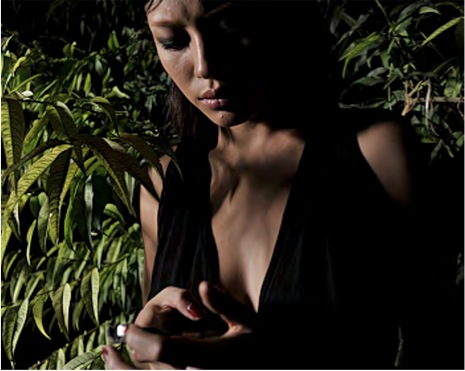 © Yang Yong
Expositions du 6/9/2011 au 16/10/2011 Terminé
m97 Gallery No. 97 Moganshan Road 2F 200060 Shanghai Chine m97 Gallery Shanghai is pleased to present ON EDGE, a Solo Exhibition of recent photography works by artist YANG YONG. The exhibition begins on September 6, 2011, and m97 Gallery will hold an opening reception for the artist on Tuesday September 6 from 5:00 to 8:00pm in the gallery.
The exhibition comprises photographs spanning the last 3 years from Shenzhen, Shanghai and Beijing, shown at m97 for the first time.
Yang Yong's continued focus of photographing urban youth aims to document the ever-changing zeitgeist of his generation, China's youth born in the 1970's and 80's. Part documentarian, part director, Yang Yong creates works that capture both intimacy and staged isolation. Predominantly populated by female friends and models, Yang's works encapsulate a self-conscious, often anxious or impatient feeling. His subjects evoke a tension found in Chinese contemporary society in its struggle towards individuality, with also a longing not able to be satisfied by material growth and progress.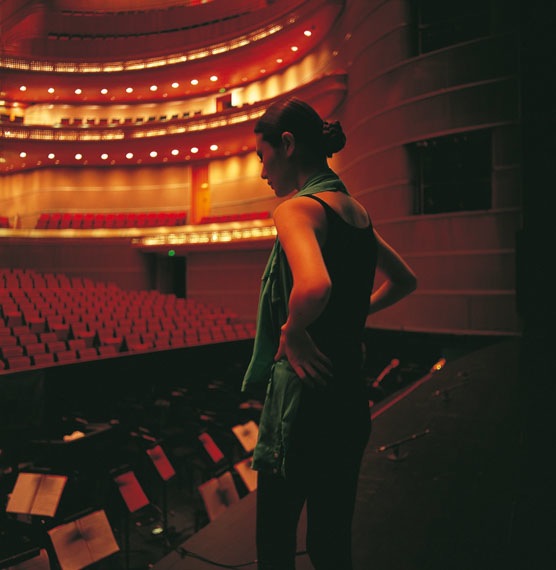 YANG YONG: "Beijing 2011 (On stage)" (2011) C-Print. 80cm x 80cm - Edition of 3 ©Yang Yong. Courtesy of m97 Gallery.
Yang Yong (b. 1975) studied oil painting in the Art Institute of his native Sichuan and soon after graduating started experimenting with video and photography. In 2003, Yang Yong's works were exhibited at the Venice Biennale China Pavilion, as well as at Les Rencontres d'Arles Festival, where he was awarded the prize for best new artist. In 2004, he was selected to participate in the seminal exhibition Between Past and Future: New Photography and Video From China at the International Center of Photography in New York. His works have often been likened to those of Nan Goldin, Cindy Sherman and Wolfgang Tillmans. Yang Yong's works have been exhibited and collected worldwide.
Vignette : © Yang Yong