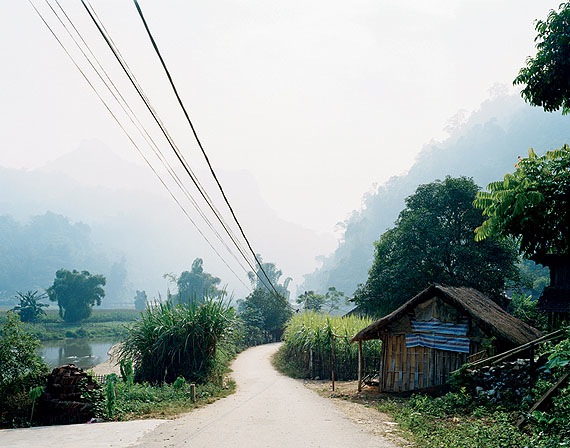 Expositions du 1/7/2011 au 3/10/2011 Terminé
Museum Fur Modern Kunst Domstr. 10 60311 Frankfurt/Main Germany Tel.0049 (0)69 212 35844 Fax.0049 (0)69 212 37882 -- opening hours: Tues.-Sun. 10 am to 5 pm Wed. 10 am to 8 pm, Mon. closed «The best present of my life was most probably the simple role-film camera I received for my seventh birthday», recalls Hans-Christian Schink, one of Germany's leading contemporary photographers. The works by the Erfurt-born photographer, who today lives in Leipzig and who regularly travels the globe to create his photo-series, are represented in public and private collections worldwide. His photographs are also on view in the MKM's presentation of the Ströher Collection since many years.
The MKM is now showing the most comprehensive exhibition to date of works by Hans-Christian Schink whose oeuvre has wielded a crucial impact on German photography. Approximately 100 large-format works afford an illuminating insight into his output until the present day, and impressively chart the development of his own distinct artistic signature. For the first time, the MKM is exhibiting a selection of photos from the early 1980s and from the artist's student days.
Schink began his study of photography at the renowned Academy of Visual Arts in Leipzig in 1986 where he was a master-class student from 1991 to 1993. From the very outset Schink worked with series. A key thrust of his oeuvre is his exploration of the transition between the urban and the rural, nature and culture and architectural intervention in the landscape. A further pre-occupation is the photographic rendering of light phenomena and moods. Schink finds his motifs both in his immediate environs, initially in eastern Germany, and also on his carefully planned journeys across the world, from North Korea, via the USA to the Antarctic. His main objective is not the representation of exotic motifs, but the portrayal of the interface and the dialogue between anthropogenic structures and the natural landscape.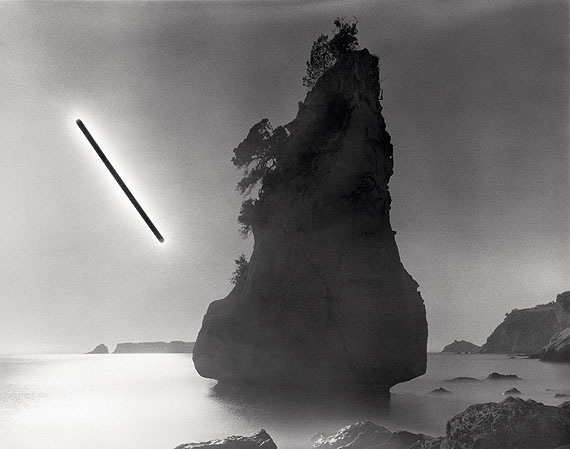 Hans-Christian Schink, 2/26/2010, 7:54 am-8:54 am, S36° 49.622' E 175° 47.340', 2010, "1h" series
© Hans-Christian Schink, courtesy Galerie Rothamel Erfurt/Frankfurt a.M. and Kicken Berlin
The artist first commanded worldwide attention with the series Verkehrsprojekte Deutsche Einheit (Traffic Projects German Unity, 1995-2003). Here he addressed the radical transformation of the landscape through the expansion of the motorway and rail network in eastern Germany. The award-winning series 1h (2002-2010) unites diverse aspects of his oeuvre: the interest in natural phenomena and light situations and his reflection on the possibilities of depicting reality through the medium of photography. Schink photographs the sun at various locations throughout the world, using exposure times of one hour. The resulting images render visible an unreal depiction of reality and confront the viewer with a nature suspended between imagination and representation.
Vignette : Hans-Christian Schink, Ba Be (1), 2005, "Vietnam" series © Hans-Christian Schink, courtesy Galerie Rothamel Erfurt/Frankfurt a.M. and Kicken Berlin