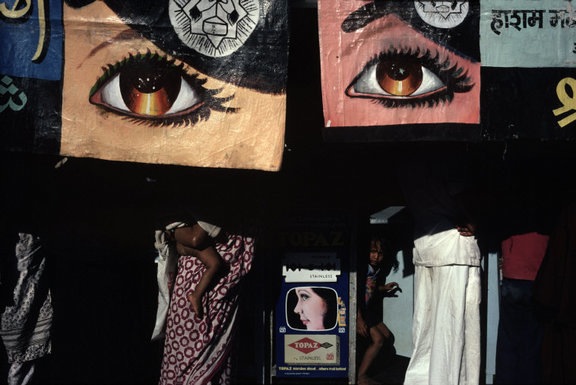 © Alex Webb / Magnum Photos
The Magnum Print Room is delighted to present a selection of key photographic works from the career of American photographer Alex Webb, in conjunction with his forthcoming book The Suffering of Light (Thames & Hudson, 2011).
The first comprehensive monograph charting Alex Webb's acclaimed career, The Suffering of Light, is a beautifully printed catalogue of his most iconic colour photographs. Taken in the far corners of the earth, with Webb's key works featuring alongside previously unpublished images, The Suffering of Light provides the most thorough examination to date of this modern master's prolific, thirty-year career.
Recognized as a pioneer of American colour photography since the 1970s, Webb has consistently created photographs characterized by colour, shape and light. His work, with its richly layered and complex composition, touches on multiple genres, including street photography, photojournalism, and fine art, but as Webb claims, "to me it all is photography. You have to go out and explore the world with a camera." Webb's ability to distill gesture, colour and contrasting cultural tensions into single, beguiling frames results in evocative images that convey a sense of enigma, irony, and humour.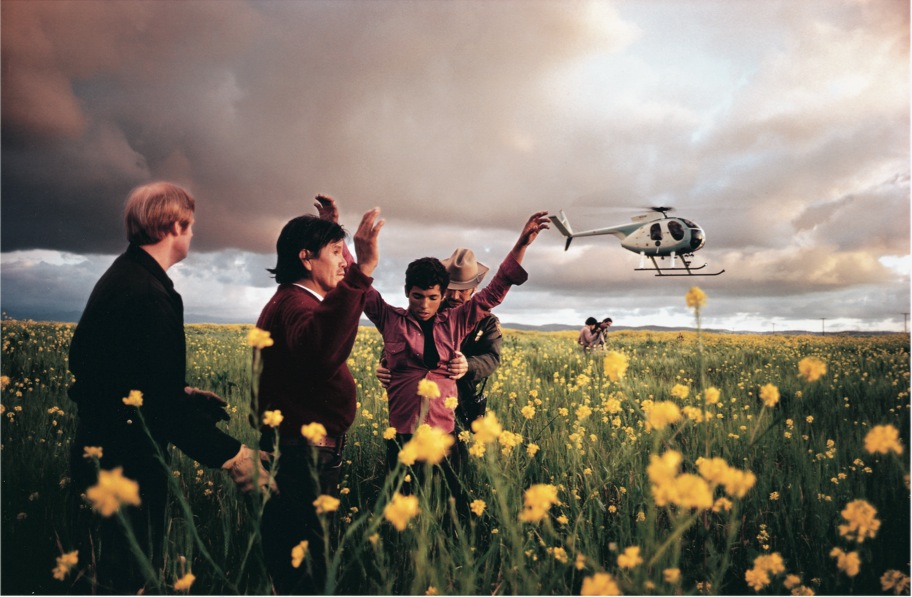 © Alex Webb / Magnum Photos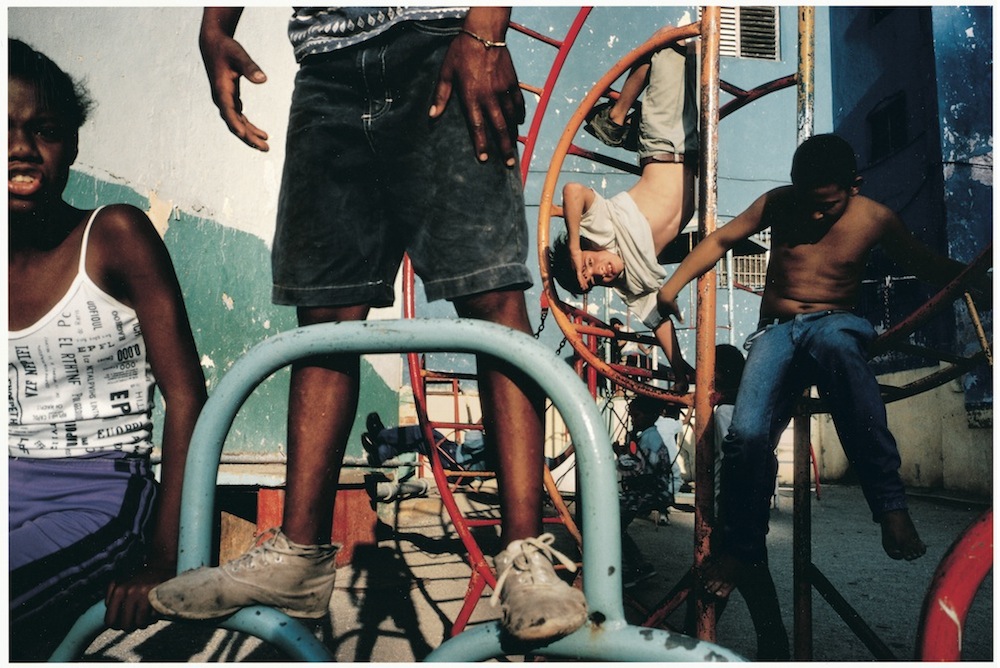 © Alex Webb / Magnum Photos
The exhibition at the Magnum Print Room encompasses twelve of Webb's best known images. Spanning four decades, these editioned c-type prints are drawn from destinations as diverse as Cuba, Greece, Turkey and Haiti; the country which Webb credits as transforming both his humanity and photography. It was in Haiti that the vivid colour of the Caribbean first pervaded his photographs replacing the dull grey light of his early New England work, shot in black & white. Webb says of his Haitian experience; «I realized there was another emotional note that had to be reckoned with: the intense, vibrant colour of these worlds. Searing light and intense colour seemed somehow embedded in the cultures». Works exemplifying this are Webb's 1979 photograph of a bar in Grenada, the silhouetted figures backlight by the intense tricolor of red, yellow and green or his caged circus lion lit by an ethereal red light in Merida, Mexico (1983).
It is not just the intense colour of Webb's work that is so instantly recognizable, but the density of his all-over compositions. Packed with information, each frame, creates a matrix of inter-relating gesture and form.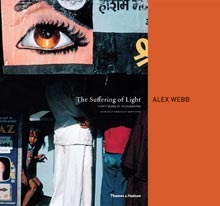 The Suffering of Light
Thirty Years of Photographs by Alex Webb
Alex Webb, Afterword by Geoff Dyer
Publisher : Thames & Hudson.
ISBN 9780500543979
30.50 x 33.00 cm
Quarter bound/PLC (no jacket)
204pp
Illustrated in colour throughout
First published 2011.
Vignette : © Alex Webb/Magnum Photos.