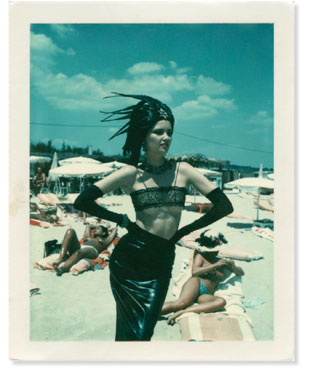 Helmut Newton, Stern, Polaroid, St. Tropez 1978
Expositions du 9/6/2011 au 01/09/2011 Terminé
Helmut Newton Foundation Jebensstr. 2 D-10623 Berlin Allemagne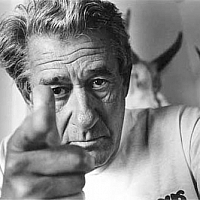 Polaroid technology revolutionized photography. In nearly all photographic areas – from landscape and genre, portrait and self-portrait, fashion and nudes – this unique imaging process has found enthusiastic devotees all over the world.
Helmut Newton used the technology intensively starting in the 1970s, especially for his fashion photo shoots. As he once described in an interview, this satisfied his impatient urge to want to know immediately how a certain situation would look as a photograph. In this context, the Polaroid acted as an idea sketch in addition to testing the actual lighting situation and image composition.
Newton's additional notes, written on the edges of the Polaroids, are fascinating as well as revealing with regard to the model, client or location and date.The comments, the haziness of the images and the signs of use are naturally also to be found on the enlargements of the Polaroids included in the exhibition; they testify to a pragmatic approach to the original work materials, which have now possess an own inherent value.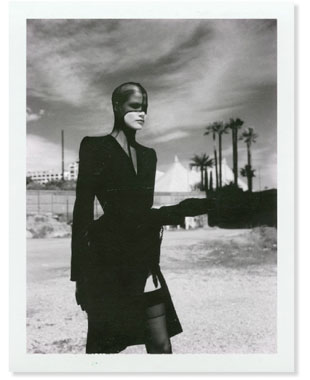 © Helmut Newton, Thierry Mugler, Polaroid, Monte Carlo 1998.
For the first time ever, over 300 works based on the original Polaroids offer a comprehensive overview of this aspect of Newton's oeuvre.The exhibition is thus a look into the sketchbook of one of the most influential photographers of the 20th century.
Vignette : © Helmut Newton, Stern, Polaroid, St. Tropez 1978
« Mister Newton... Dans les 80's, certains critiques reprochaient une dimension trop "glacée" à ces clichés érotiques. Vingt ans plus tard, c'est un classique. (Un peu comme La Chapelle pour les années 2000.) »

plop77 | Signaler un abus 2011-04-12 13:40:25
Réagissez à cet article