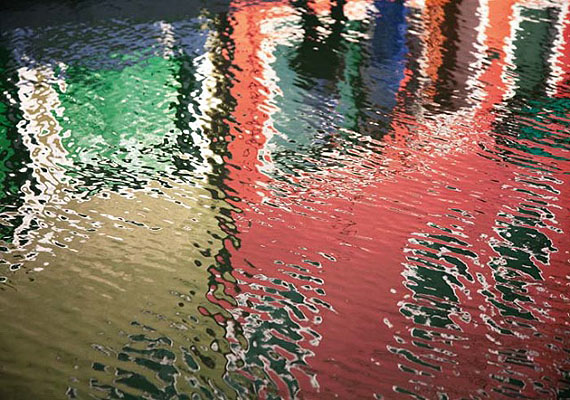 © Jessica Backhaus "#23" from the series "I wanted to see the World"
Expositions du 14/5/2011 au 25/6/2011 Terminé

Robert Morat Galerie für Photographie Kleine Reichenstr. 1 20457 Hamburg Allemagne


Jessica Backhaus - New Work. Jessica Backhaus is regarded as one of the most distinguished voices in contemporary photography in Germany today. Her work is exhibited and published internationally and found in important collections, both public and private, such as the Collection of the Museum of Fine Arts, Houston, the Margulies Collection in Miami or the Deutschen Börse Collection in Frankfurt. Born in 1970 and raised in Berlin, she studied photography and visual communication in Paris. From 1995 to 2010, Backhaus lived in New York; last year she has moved back to her home town and is now living and working in Berlin.
As in former series such as Jesus and the Cherries (2005) or What still remains (2008), Jessica Backhaus' new work in the series I wanted to see the World (2010) and Once, still and forever (2011) develops a strong sense for the melancholic in the every-day and the power of color and light as emotional means of expression. I wanted to see the World, published in 2010 by Kehrer, is a series of large scale water reflections as abstracted studies in color and light. The brand new series Once, still and forever marks a return to the classical still life. This new series as not yet been published and is exhibited for the first time.
Adam Bartos - Yard Sale. Adam Bartos, born 1953, is probably best known in Germany for his urban landscapes, images taken in Los Angeles and Paris that Steidl published in 2005 in the critically acclaimed book publication Boulevard. Work from that series has been exhibited internationally. Most recently, work from the series was included in the groupshows This Side of Paradise at the Musée de l'Elysée in Lausanne and Into the Sunset: Photography's Image of the American West at the Museum of Modern Art in New York. Adam Bartos lives and works in New York.
Yard Sale. Between 2005 and 2007 Adam Bartos payed regular visits to flee markets and garage sales. The coincidental arragements of objects, offered for sale, were taken by Adam Bartos to craft studies on proportion, color field and alignment, studies on the construction of an image. At the same time, the depicted objects are loaded with narrative power; telling a tale not only of their previous proprietors but, on a larger scale, of the history of American every day life of the past 30 years. The book to the series was published by Damiani, Bologna.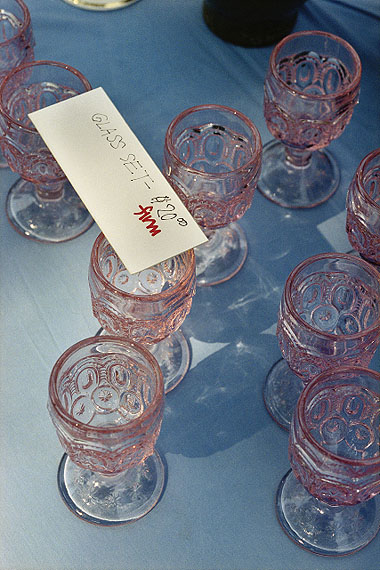 © Adam Bartos. Pink Glasses from the series Yard Sale.