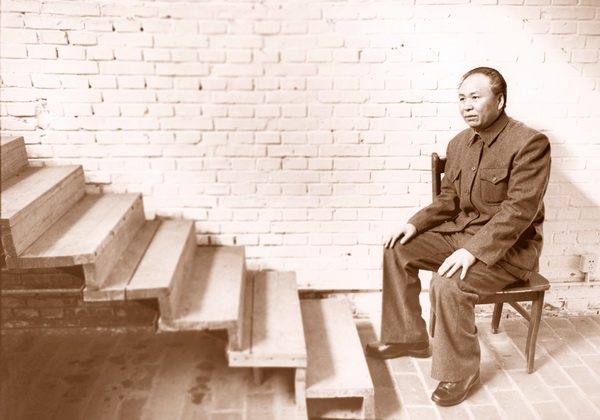 Expositions du 5/5/2011 au 22/5/2011 Terminé
Head On Photography Festival in Sydney Silverpixel Studio 1/39 Phillip St, Newtown Sydney NSW, 204 Sydney Australie The work of Montreal-born photographer, Nathalie Daoust, maps the blurred boundary between reality and imagination to explore ideas of fantasy and escape. For her new project, 'Impersonating Mao', Daoust focuses on the interior world of an impersonator who assumes the appearance and bearing of Mao Zedong, founder of the People's Republic of China. Daoust's portraits record her subject's desire to flee reality and take refuge in a dream world of half-truth and illusion.
When Daoust first met her subject in 2008 - posing as Mao in Tiananmen Square as an act of personal homage - she was intrigued by his construction of an alternate identity from the iconography of his country's troubled past. In 2010, she returned to Beijing and photographed the impersonator extensively, both in a domestic setting and at sites of historic importance. The juxtaposition allowed Daoust to interrogate communist China's complicated relationship to Mao's legacy, echoed in the internal negotiations of the impersonator as he transformed into Mao.
Shot on a stash of old Chinese film uncovered in Beijing, Daoust physically manipulated the negatives in the darkroom to create a dreamy mood of memory and illusion. Each print is sealed in amber-like resin; the resulting portraits combine a 21st century handling of perspective with a visual timelessness, reflecting Daoust's preoccupation with the borders between contemporary reality and an imagined past.