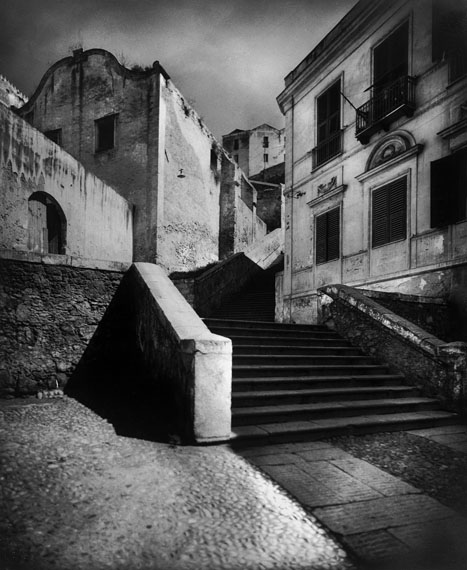 Santa Chiara, Cagliari 1927 © Die Photographische Sammlung/SK Stiftung Kultur – August Sander Archiv, Köln; VG Bild-Kunst, Bonn, 2011
Expositions du 22/04/2011 au 21/08/2011 Terminé
SK Stiftung Kultur Im Mediapark 7 50670 Köln Allemagne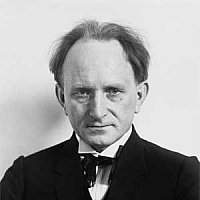 August Sander (1876–1964) became a photographer of international renown as a result of his portraiture work People of the 20th Century. But during a career that spanned more than 50 years, he also made a continual study of other topics – in the field of landscape and architectural photography.
The idea of a trip to Sardinia came initially from August Sander's friend, the writer Ludwig Mathar. The two planned to produce a book about the island, which was a relatively unknown place at the time (the project ultimately failed to be realized, probably because of difficulties with the publisher). Mathar had already been to Sardinia a number of times. For Sander, it was the only time in his life that he spent more than a week on foreign soil. On the morning of Tuesday, 8 March 1927, Sander and Mathar took the 8.58 express from Cologne Central Railway Station to Genoa. The journey, via Basel and Milan, took 24 hours. After more stops at Pisa and Livorno, they travelled by ship along the north and west coast of Sardinia, disembarking at the capital Cagliari and covering the last leg of their journey by train and mail van. In just 30 days, they toured almost every inch of the island and concluded their journey in Rome, visiting the Abbey of Saint Paul Outside-the-Walls where Ludwig Mathar had been a novice in his youth. August Sander finally set off home on 22 April.
The two men visited lots of sights on the island: the sights and towns of Cagliari, Porto Torres, Iglesias, Oristano and Sassari, the prehistoric site of the Nuraghe Losa, the castle ruins of Acquafredda and the former abbey of Santissima Trinità di Saccargia. But they were also interested on the daily life of the Sardinian people and their festival customs, as photographs from Abbasanta, Atzara, Aritzo and Nuoro confirm. With the help of the Figari brothers, the painter Filippo, who had been a friend of Ludwig Mathar since 1924, and the lawyer Renato, they managed to make contact with local people and learn about the island's traditions. They were particularly fascinated by the colourful Sardinian costumes, for which August Sander had especially brought along colour photographic material. The photographs of the island show an unspoiled Sardinia. Some of the buildings have since undergone alterations or no longer exist but many of the locations are still recognizable and can still be visited.