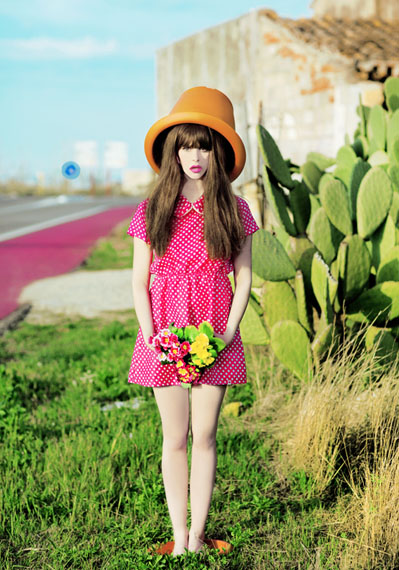 Expositions du 17/4/2011 au 21/5/2011 Terminé
Gallery Albus Lux Mill Hillplein 17 4701 BS Roosendaal Pays-Bas Liesje Reyskens, who does not only the shooting but also personally takes care of the look and styling of each image is a young 26 years old Belgian photographer.
In 2007 Reyskens graduated magna cum laude for her independent work. Thereafter she applied twice for the Canvas Collection and was successful on both occasions, with her work included in the exhibitions in the Brussels Centre for Fine Arts ( BOZAR). This got the ball running; exhibitions followed soon after.
In her photographs we perceive a child-like innocence, of the age when children fall asleep hugging their favorite stuffed animal. The extavagance of her potraits is so perfect that they seem completely normal. And it is only when we realise things have been turned on their head that something begins to crack. These young girls are defenseless objects to become consumed by society at-large and, in the best of cases, they seem aware of this; in the worst, they are completely oblivious.