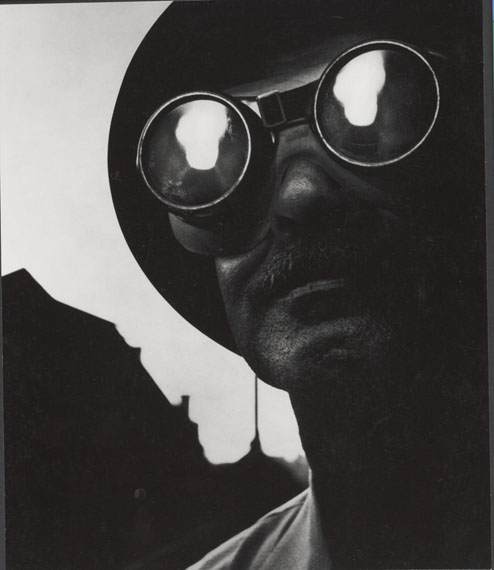 Steelworker with Goggles, Pittsburg, 1955 © The Heirs of W. Eugene Smith, courtesy Black Star
Expositions du 17/12/2010 au 16/3/2011 Terminé
FOAM - Fotografiemuseum Amsterdam Keizersgracht 609 1017 DS Amsterdam Pays-Bas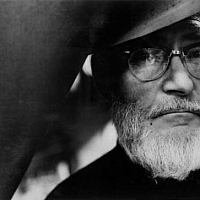 This winter, Foam_Fotografiemuseum Amsterdam presents a retrospective containing work by W. Eugene Smith (US, 1918-1978). Smith has been hailed as the founder of the photographic essay. His extensive pictorial narratives, accompanied by captions and comments, appeared in magazines such as the world-famous American periodical Life in the 1950s, the heyday of photographic journalism. Smith's black-and-white reportages exhibit a powerful sense of involvement, dealing with subject matter that reflects his social commitment.
Foam features six of his finest series, including The Country Doctor (1948), acclaimed as photojournalism's first official photo essay. Other famous series such as Nurse Midwife, A Man of Mercy, Spanish Village, Pittsburgh and Minamata are also shown in the exhibition. Alongside the photos, magazines are on display as well as the short documentary entitled Lamp Unto My Feet.
Smith became interested in photography at an early age, inspired by his mother who was an enthusiastic amateur photographer. At fifteen, he published his first picture in a local newspaper. This marks the start of his professional career as a photographer for publications such as Newsweek, culminating in his appointment at Life. It was in this magazine that he published about fifty series, including The Country Doctor, Nurse Midwife, A Man of Mercy and Spanish Village.