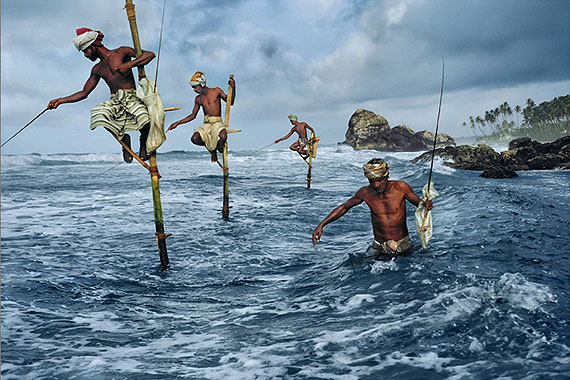 Expositions du 2/3/2011 au 30/4/2011 Terminé
Flo Peters Gallery Mönckebergstraße 7 20095 Hamburg Allemagne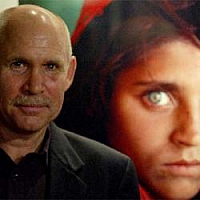 Steve McCurry was born in 1950 in Philadelphia and studied at the College of Arts and Architecture at Pennsylvania State University. After a two years employment at an american newspaper agency he quitted his job to work as a freelancer. His first aim to travel was India which offered him a wide range of subjects for an intimate photo documentary. It is the waiting and observing attitude of the photographer which reveals the soul of an object in the picture and which fades out the effects of the focusing camera. The calmness in the pictures invites the viewer to rest and to think about what he's looking at.
From the 1970s on McCurry has been travelled to areas of conflict, among those Afghanistan, Yemen and Iraq. For his personal commitment during the rebel controlled Afghanistan shortly before the russian Invasion he was honoured with the Robert Capa Gold Medal for the best photographic reportage. Veiled in local afghan costume he had crossed the boundary to Pakistan with his film reels sewed into the cloth. This photo material was among the first to document the afghan civil war.

For his photographic work Steve McCurry won a lot of prizes, among those the World Press Photo- and the Olivier Rebbot Memorial Award. His photos were published in the world's most known magazines like National Geographic and GEO. For the former McCurry provided the cover photo of the so far most successful edition: the portrait of the afghan girl Sharbat Gula in a refugee camp, published in 1985. This picture holds as the most known symbol for the individual fate during the Soviet occupation from 1979 till 1989. It is also an example for the power of a photographic picture which is above the level of a simple commentatorship.
McCurry published several books, amongst others The Unguarded Moment (2009), In the Shadows of Mountains (2007), Looking East (2006), Steve McCurry (2005), The Path to Buddha: A Tibetan Pilgrimage (2003), Sanctuary (2002), South Southeast (2000), Portraits (1999), Monsoon (1988), The Imperial Way (1985).