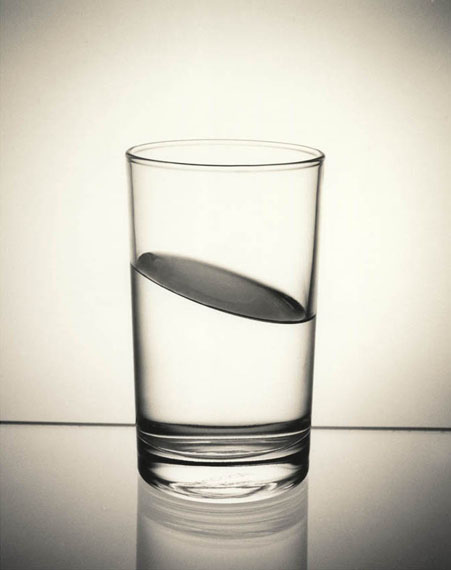 Sans titre, 2008. © Chema Madoz Courtesy galerie Esther Woerdehoff
Expositions du 3/3/2011 au 3/4/2011 Terminé
Galerie Esther Woerdehoff 36 rue Falguière 75015 Paris France Chema Madoz's recent work. The exhibition comes with the publication of his last monograph Obras Maestras by the edition "La Fabrica".
Like a poet assembles words, Chema Madoz realizes his photographs based on a vocabulary of objects that he combines, reprocesses, and opposes to finally obtain unexpected conjunctions where surrealism and absurdity aren't far away from each other. By setting the everyday objects free from their usual destiny, he makes us pass behind the mirror. This poetic vision is the issue of his imagination that questions our perception of reality and its representation.
Chema Madoz was born in Madrid in 1958. At the beginning of the 80's he discovered cinema and photography in the creative effervescence of the "Movida". He worked at first outdoors, exploring the relations created between personages and their environment; then he dedicated himself in an exclusive way to photographing objects. He constructs in the course of time a work that reflects his interior world. Ignoring voluntary the modes of contemporary art, he transmits a poetic imagination and fantasizes under the formal precision of a big artistic coherence.