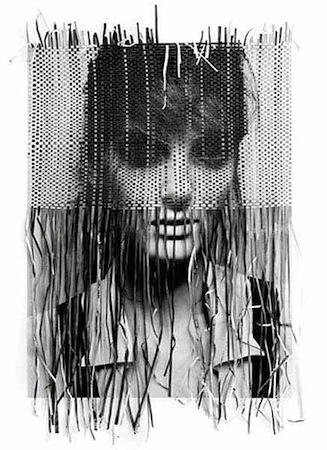 Expositions du 4/9/2010 au 30/10/2010 Terminé

Camera Work Gallery Kantstraße 149 10623 Berlin Allemagne


TINA BERNING AND MICHELANGELO DI BATTISTA FACE/project CAMERA WORK gallery will show a solo exhibition of the artists Tina Berning and Michelangelo Di Battista in Berlin for the first time.

More than 30 works, only unique pieces, will be on display in the exhibition. Within their collaboration, Tina Berning and Michelangelo Di Battista blur the boundaries between fashion photography, drawing, and painting. The two artists met for the first time on the occasion of a photo shoot for VOGUE ITALIA in the summer of 2007. The two started working together and quickly realized the great potential of their creative collaboration. During the shooting Tina Berning and Michelangelo Di Battista noticed that they had entered a territory together which had already previously captured each of them individually. Ignoring the computer's possibilities for manipulation, they combined their fields of work, photography, and drawing, anachronistically in an analogue way.

Michelangelo Di Battista's portraits of women (including super models Claudia Schiffer, Amber Valetta, and Julia Stegner) – complemented by Tina Berning's applications, comments, and paintings – seem to function as a stock-check and an analysis of contemporary feminine beauty. By merging the two disciplines, the superficial masquerade is being destroyed and the portrayed women are thus given a new level of complexity. The drawings engage with the photographs and let the images become complex blueprints of the essence of the portrayed. In their work, Tina Berning and Michelangelo Di Battista create a subjective, critical but at the same time tender view on women. This large-scale continuation of their artistic collaboration for VOGUE ITALIA displays the hubris and frailty of femininity, which is reflected on the surface of the media. The photos reveal the challenging, yet at the same time sublime charisma of the women portrayed. They seem to dissolve from their medial image to reemerge precisely through them, powerful and musing, sensitive and beautiful, mature and self-determined.

The project is kindly supported by VOGUE ITALIA, MOËT & CHANDON, ESTÉE LAUDER and HATJE CANTZ.