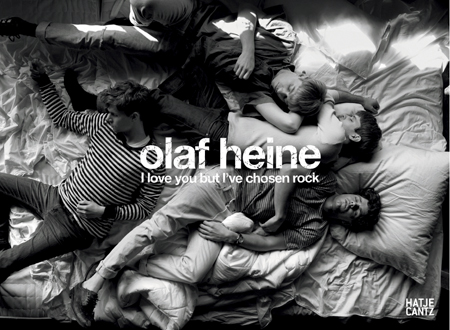 Olaf Heine is best-known for his detailed, carefully staged photographic portraits of musicians, actors, authors, and athletes, such as Sting, Don Cheadle, Bret Easton Ellis, or Michael Ballack.

In this volume, Heine concentrates on his main source of inspiration: music. In casual snapshots, observations, and images taken on the edges of studio shoots, in rehearsal spaces, backstage, and on stage, or in private spheres, he has created highly emotional, intriguing portraits of international pop and rock greats.

Besides stars like Coldplay, Rammstein, Metallica, Die Fantastischen Vier, Kurt Cobain, Nick Cave, and Iggy Pop, Heine's book also features photos of classical musicians as well as dancers from the renowned Stuttgart Staatsballett. This very personal documentation is rounded off by notes, postcards, journal entries, and souvenirs that Heine has gathered during his travels over the past fifteen years.