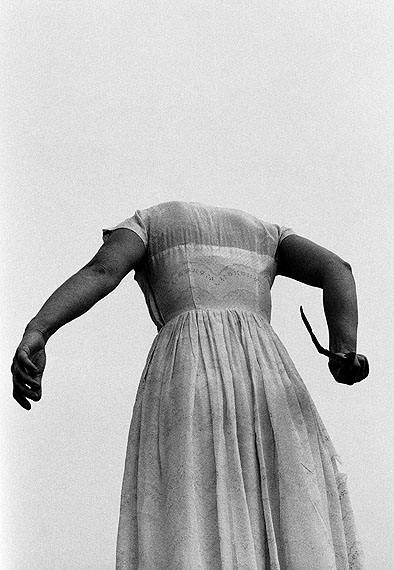 Expositions du 17/6/2010 au 28/8/2010 Terminé
KAHMANN Gallery Lindengracht 35 1015KB Amsterdam Pays-Bas A little girl stands in the forest, listening to the sound of the wind in the trees. Why? Is she waiting for her father to come home? Did her sister call her there?

This is; 'As it May be'.

A solo-exhibition with photographs from the New York- based artist, Maura Sullivan (1971). Sullivan makes short movies in a single photograph. You can search for the meaning, the words, the tension, to try to explain the story. But not searching for a deeper meaning will still leave you with beautiful, well styled, photography. The beauty is in the restraint: the images reveal enough to draw you in and withhold enough to make you curious. Sullivan is intrigued with dreams, a longing for the past and the tension of the moment in between, when something is just about to happen or right after.

Sullivan started her artistic career exploring writing and drawing and furthered her studies in photography at the International School of Photography in New York City.

Sullivan is also a freelance art director for film and print. All of these elements combined create exciting unexpected compositions and result in wonderful pieces of art.

Sullivan prefers the hands-on approach of working in the darkroom, were she can draw with light. The silver gelatin prints are printed on fiber matte paper. Each print has a painterly quality revealing subtle details of film grain as well as great depth and contrast.

Sullivan's work is part of the permanent collection of the Museum of Fine Arts, Houston and is widely exhibited in both solo and group exhibitions in New York, Connecticut, Oregon, Washington, Texas, Poland and Turkey. Her Photographs have been published in Shots Magazine, Private- International Review of Photographs, Antiques weekly, Fotoritim, Artist Actual, RH + Sanart, The Sun and New York Magazine.

Kahmann Gallery welcomes you to view a selection of 30 silver and digital archive prints made between 2000 – 2010.