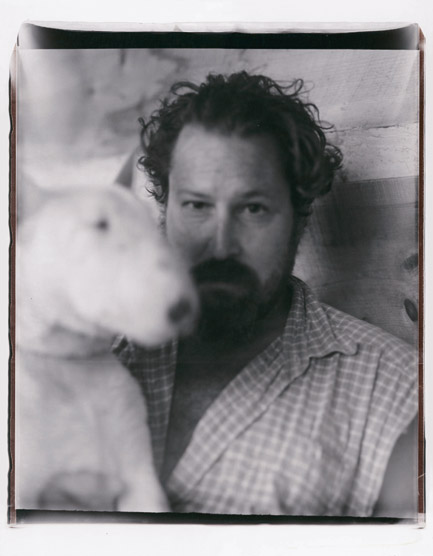 Julian Schnabel. Polaroids © Julian Schnabel, 2004
Expositions du 30/5/2010 au 4/7/2010 Terminé
NRW-Forum Kultur und Wirtschaft Ehrenhof 2 40479 Düsseldorf Allemagne The exhibition will include about 100 snapshots—most of which have never been shown in public before—that capture those things that captured the attention of the artist: himself, his family, his friends, his paintings and sculptures in studios and exhibitions ...

In short, the exhibition offers a unique tableau of images from the life and work of a dazzling artist. The selection includes charismatic portraits of Lou Reed, Placido Domingo, Mickey Rourke, and The Beastie Boys, as well as pictures of the private rooms in Palazzo Chupi in New York (which Schnabel himself designed and decorated) and his studios in Brooklyn, Montauk, and Manhattan.

Schnabel used a huge, spectacular 20 x 24-inch Polaroid camera on wheels dating from the 1970s to create unusually large-format images (51 x 61 cm) in both black and white and brilliant colour. He also painted over some of the photos.

Schnabel became famous in the early 1980s for his plate paintings. He also made a name for himself as a director and screenplay writer with his first film, which was about his friend and fellow artist, Jean-Michel Basquiat (1996) and his second film, Before Night Falls. His latest film will premier at this year's Cannes Film Festival in May. He has exhibited in all the world's greatest museums and his works can be found in outstanding public and private collections.

Curator of the exhibition is Petra Giloy-Hirtz.
Réagissez à cet article