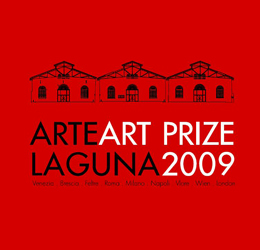 Arte Laguna Via Roma, 29/A 31021 Mogliano Italie
The will to communicate and to promote contemporary art brings the Arte Laguna Prize to collaborate with the Italian Cultural Institute in Prague.

An award in recent years has assumed international importance that see the participation of over 90 countries worldwide, with more than 5,500 participating artists and collaborations with 21 venues in Italy and abroad. Participation really intense and artistically interesting as it has been judged and appreciated by judges and organizers of the event ... but not only. The exhibition of the 180 finalists, held March 6 to 27 at the Arsenale in Venice, involving over 2,000 people in the opening night and ended with a total of 4,800 visitors and the appreciation of the press and art critics.

A selection of the Arte Laguna Prize's finalists, which has already exhibited at the Italian Cultural Institute in Vienna, will be presented at the Italian Cultural Institute in Prague with works by young artists not only Italian but also German, Hungarian, Spanish, Belgian, French, Brazilian, Turkish, Portuguese, Americans and Chinese. The Italian Cultural Institute not only promotes Italian initiatives but also promotes contemporary art and culture internationally.


ITALIAN CULTURAL INSTITUTE OF PRAGUE
Šporkova 14 - 118 00 Praha 1 - Malá Strana
Free etrance