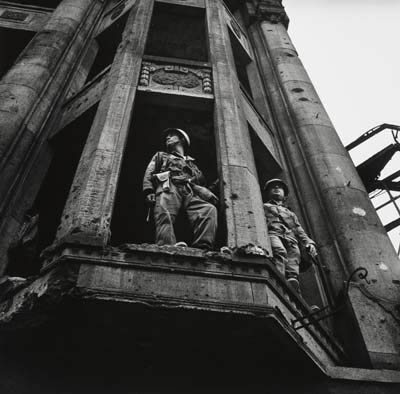 Expositions du 6/2/2010 au 13/6/2010 Terminé
Imperial War Museum North The Quays Trafford Wharf Trafford Park M17 1TZ Manchester Royaume-Uni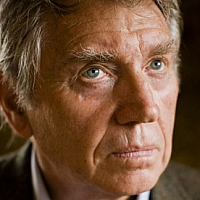 Imperial War Museum North in Manchester presents the largest ever UK exhibition about the life and work of Don McCullin, one of the world's most acclaimed photographers, to mark his 75th year. Many items are on public display for the very first time.

For more than 50 years, McCullin's images have shaped our awareness of modern conflict and its
consequences. His courage and integrity, as well as the exceptional quality of his work, are a continuing inspiration and influence worldwide. A unique collaboration between McCullin and the Imperial War Museum, this major new exhibition contains over 200 photographs, contact sheets, objects, magazines and personal memorabilia, and shows how war has shaped the life of this exceptional British photographer and those across the globe over the last half-century.

Photographs by Don McCullin
The exhibition examines McCullin the man, with an extraordinarily uncompromising drive to be on the frontline and document events as they unfold, the influences on his work and his impact on others. It reveals the moral dilemmas of bearing witness to and photographing conflict. Set in the context of world events and major changes in photography and journalism which have occurred in his lifetime, items on display for the first time include his US Issue Army Helmet worn in Vietnam, contact sheets from Hue, Vietnam, colour photographs from El Salvador, 1982 and Vietnam, 1972 and his most recent work, documenting the former Roman Empire.

Newly commissioned footage by the Imperial War Museum featuring Don McCullin reappraising his life as a photojournalist provides an intimate insight into his experiences in his own words. Most black and white images have been handprinted by McCullin himself (and are stunning examples of his darkroom skills) and are displayed alongside rough and ready contact sheets and press prints, which were essential working tools during his period as a photojournalist for the Sunday Times Magazine. Key images will also be displayed via lightboxes, banners and projections - methods that have never before been used to display his work.

McCullin's most iconic black and white photographs of the major conflicts of the last 50 years are displayed together with his perspective on more recent events. Key turning points in his life are examined. These include his early years (experiencing evacuation, the Blitz, National Service in the RAF Photographic Unit), his discovery of photojournalism (early commissions for The Observer and reports of Berlin in 1961 and Cyprus in 1964), his seminal work for The Sunday Times Magazine (including Vietnam, Biafra, Bangladesh and Northern Ireland) and the changing approaches to journalism McCullin faced. Meanwhile documents on display from the Imperial War Museum's Archive tell the full story of his controversial exclusion from the 1982 Falklands Conflict.

The exhibition explores how, indirectly, conflict continues to shape Don McCullin and his work today including cultural change in Britain, landscapes of England, still life photography and recent Roman Empire project.