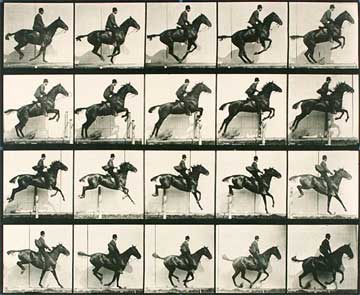 Expositions du 10/04/2010 au 18/07/2010 Terminé
Corcoran Gallery of Art 500 Seventeenth Street NW DC 20006 Washington États-Unis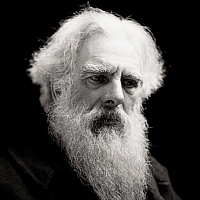 Best known for his groundbreaking studies of animal and human locomotion, 19th-century photographer Eadweard Muybridge was also an innovative landscape artist and pioneer of documentary subjects. Helios: Eadweard Muybridge in a Time of Change, the first retrospective exhibition to examine all aspects of Muybridge's art, will be on view at the Corcoran Gallery of Art from April 10 through July 18, 2010. A catalogue of the exhibition, with new essays by Brookman, Marta Braun, Andy Grundberg, Corey Keller, and Rebecca Solnit, will be published by Steidl.
Born in England in 1830, Muybridge spent much of his career in San Francisco and Philadelphia during a time of rapid industrial and technological growth. In the 1870's, he developed new ways to stop motion with his camera. Muybridge's legendary sequential photographs of running horses helped spark a technological revolution that changed the way people saw the world. His projected animations inspired the early development of cinema and the enormous impact of his photographs can be measured throughout the course of modern art, from paintings and sculptures by Thomas Eakins, Edgar Degas, Marcel Duchamp, and Francis Bacon, to the 1999 blockbuster film The Matrix and the music video for U2's hit song Lemon.
Structured in a series of thematic sections, Helios: Eadweard Muybridge in a Time of Change includes numerous vintage photographs, albums, stereographs, lantern slides, glass negatives and positives, camera equipment, patent models, Zoopraxiscope discs, proof prints, notes, books, and other ephemera. Over 300 objects created between 1858 and 1893 are brought together for the first time from numerous international collections. Muybridge's only surviving Zoopraxiscope—an apparatus he designed in 1879 to project motion pictures—will also be on view.
The exhibition will tour to Tate Britain, London from 8 September, 2010 - 16 January, 2011, and to the San Francisco Museum of Modern Art from 26 February - 7 June, 2011.
Réagissez à cet article