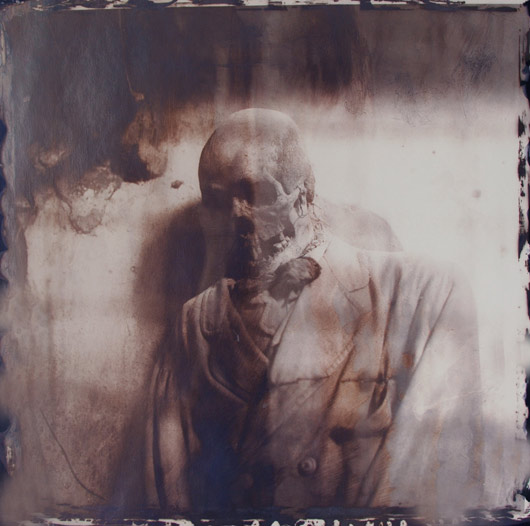 Expositions du 3/4/2010 au 26/5/2010 Terminé

Artists' Cooperative Gallery 405 S. 11th St. NE 68102 Omaha États-Unis


Three exhibitions
Time - Hans Pieler : Gallery 616, 616 South 11th Street April 3 - April 30
Death - Fulvio de Pellegrin : Garden of the Zodiac April 3 - May 26
Beauty - The Flower Show : Artists' Cooperative Gallery, 405 South 11th Street April 3 - May 26
Shadows of Time - Hans Pieler
Photography has a great affinity with time, it is said to capture a moment in time, to deliver "snippets of time" etc. This oft-sited closeness with time actually is more a description of the task the photographer to be at the right location at the right time, rather than the ability of this medium to photographically portray time.

It is not possible to actually depict time in still photographs. Rather eventually to visualize time by employing allegories such as a clock face. The photography series "Shadows of Time" shows many large "clocks" and "clock faces": Architectural structures built for the purpose of telling the time or a specific date within a year. At the right point in time the original function of these "large clocks" is visible.

At these so-called calendar structures, where ancient generations could determine through light/shadow positions, specific dates such as the summer solstice, or equinox, or even a particular hour of the day. Thus enabling the year to be structured as a calendar. To be "control of time" was also notably an important power factor.
Built with great astronomical knowledge, the structures and observatories operated as three-dimensional space/time installations. They reflected in their form the operations of the sky and astronomical systems. Even today observatories are built in certain forms following the requirements of their function.

The architecture becomes time and therefore a visual symbol of time. Through a photo capturing the two-dimensional reduction of this image, the symbol becomes clearly recognizable.

The archeological components are also reflected in the silver- based material of conventional photography. A special enlargement technology is used that enables the shadows and areas of depth to be emphasized. All parameters such as color, contrast and density are dependent on the (exposure) time. The exhibition prints are archival pigment inkjet prints on rag paper.
Beauty - The Flower Show
Beauty and transience, love and death. No other living thing appears more frequently in symbolism than the flower. And in art history, the history of the flower picture is one of the most exciting and complex themes. This exhibition brings together for the first time diverse approaches within contemporary floral photography.
Death - Fulvio de Pellegrin
Photograpy is sometimes dealing with "Vanitas". The Italian photographer Fulvio de Pellegrin did an astonishing series of mummies in Sicily in 1995 that he called "Homines". He used his 6x6 camera by then in the catacombs of Palermo and Savoca nearby Messina and enlarged the full neagtives. He selected nine photographs and developed and enlarged them in his dark room with "dirty" chemicals at different temperatures. With this trial-and-error process de Pellegrin got the individual tones and stains on the surface of the unique silver prints. The photographs could be 100 years old, regarding content and technique. Thus, Fulvio de Pellegrin plays with the time, the medium itself - and with our perception.