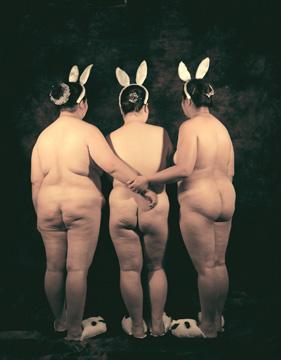 Expositions du 13/3/2010 au 15/5/2010 Terminé
m97 Gallery No. 97 Moganshan Road 2F 200060 Shanghai Chine m97 Gallery is pleased to present a solo exhibition of photography works by Beijing-based artist HAN Lei. The Light of Day exhibition features works from his acclaimed Portraits and Pagodas series, as well as new works from 2009. This is Han Lei's first solo exhibition in Shanghai since 2004.
As one of the first generation of artists in China to make a name for himself with his photographs, Han Lei has been at the forefront of art photography in China for nearly 20 years, producing works in a variety of genres and artistic mediums and consistently exploring and experimenting with both the ordinary and the absurd.
Han Lei's Portraits often focus on the quintessential. Seemingly unconventional subjects become superlative embodiments of deeper social or psychological motifs.