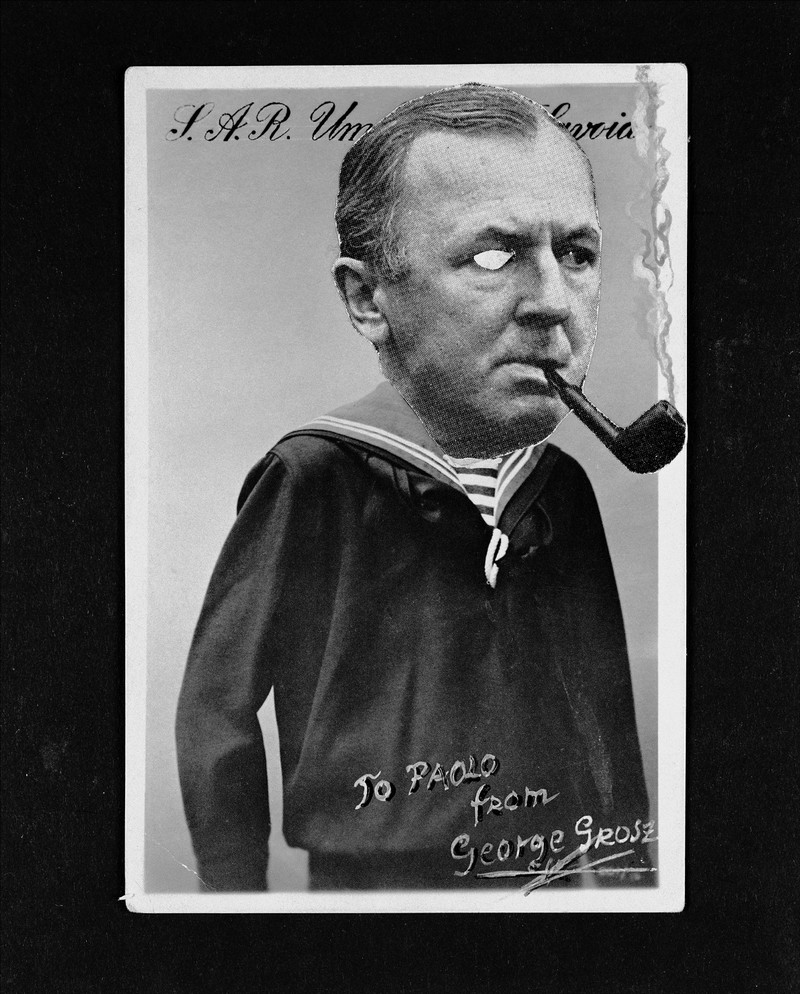 Expositions du 24/1/2010 au 5/4/2010 Terminé
Akademie der Künste Hanseatenweg 10 D-10557 Berlin Allemagne For the first time, the Akademie der Künste (Academy of Arts) is presenting a large-scale selection of the abundance of material on George Grosz preserved in its art collection and archive. Two hundred sketchbooks, drawings from his youth up to the time of the Neue Sachlichkeit (New Objectivity), including such famous pictures as "Friedrichstraße" and "Christus mit Gasmaske" (Christ with a Gas Mask), portfolio works, journals, collages, photographs and written documents allow a glimpse into the life and artistic workshop of George Grosz. The incorruptible view of the ingenious draughtsman and political artist, who influenced our image of the Weimar Republic more than any other, thus becomes clear.

A comprehensive collection of drawings from his youth, until now largely unknown, together with 23 studies for the portraits of Max Hermann-Neisse which were found again in Berlin only in 1984, reveal how early on Grosz targeted the representatives of society, also capturing their mentality in his representation of types and the typical.

As the core of the exhibition, the sketchbooks, in particular, document the vocabulary of the artist, who was armed everywhere with pencil and notebook for the spontaneous and precise notations of his impressions - in Berlin and New York, in the streets of large cities and on seaside holidays.

His sharply drawn views and insights were revealed, pointedly and in compressed form, in drawings, graphic series and contemporary publications. This interplay of original and printed work for the largest possible medial distribution of his criticism of society, state and church is found in journals such as "Der blutige Ernst" (Deadly Serious), "Die Pleite" (The Crash) and famous graphic series including "Gott mit uns" (God with Us), "Hintergrund" (Background) and "Ecce Homo", which repeatedly brought the artist before the court.

Dadaistic montages, artist's postcards as well as picture and text collages make it clear how consistently Grosz condensed the realities of life with the montage principle. A variety of private and official photographs, including portraits of Arnold Newman and Irving Penn, as well as film and sound documents, complete the multi-layered overview.