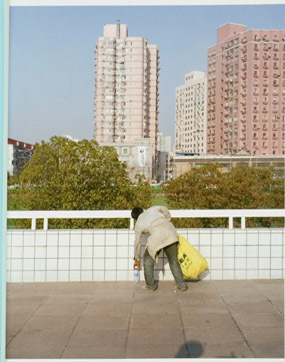 Expositions du 28/11/2009 au 28/1/2010 Terminé

Three Shadows Photography Art Centre No. 155A Caochangdi Beijing Chine


Watw - We are the World photography from China and the Nedtherlands

Three Shadows photography art centre, beijing china

Exhibition Dates: November 28th 2009 to January 28th 2010, 10am to 6pm (closed on Mondays and National Holidays)
Curators: Bas Vroege (Paradox Foundation), Stephanie Tung (Three Shadows Photography Art Centre)
Artists: Chen Xiao, Jin Jiangbo, Mo Yi, Song Chao, Xiong Wenyun, Zhao Liang, Zeng Han, Jacqueline Hassink, Theo Niekus, WassinkLundgren, Henk Wildschut, Frank van der Salm, Gerald van der Kaap, Ad van Denderen

WATW is short for We Are The World. The song (written by Lionel Ritchie and Michael Jackson) was originally written for a 1985 campaign against famine in Ethiopia, and later hijacked for a multitude of purposes, commercial as well as non-commercial, addressing the issues of solidarity as well as mutual responsibility.