Expositions du 13/12/2009 au 13/1/2010 Terminé
Galerie Roepke St.-Apern-Str. 17-21 50667 Cologne Allemagne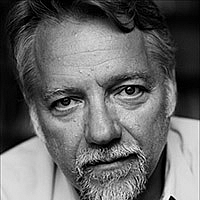 This touring exhibition surveys a decade of photographic imagery exploring the subject of oil by artist Edward Burtynsky. The Canadian photographer has traveled internationally to chronicle the production, distribution, and use of this critical fuel. In addition to revealing the rarely-seen mechanics of its manufacture, Burtynksy photographs the effects of oil on our lives, depicting landscapes altered by its extraction from the earth and by the cities and suburban sprawl generated around its use. He also addresses the coming "end of oil," as we confront its rising cost and dwindling availability. This exhibition, premiering in the capital city of the United States in Fall 2009, represents a look at one of the most important subjects of our time by one of the most respected and recognized contemporary photographers in the world.

Burtynsky's photographs, printed at large scale, render his subjects with transfixing clarity of detail. His extensive exploration is organized thematically: aerial views of oil fields, the architecture of massive refineries, highway interchanges ribboning across the landscape, and motor-culture aficionados at automotive events. In considering the consequences of oil use, the artist has photographed a series of arresting landscapes: derelict oil derricks, vistas of junked vehicles, recycling yards, and mammoth oil-tanker ship-breaking operations. Edward Burtynsky: Oil promises to be the definitive photographic documentation of this much-debated subject.

Consisting of approximately 55 color landscapes, Edward Burtynsky: Oil encompasses a kind of modern-day "lifecycle" of the energy source that has shaped the modern world. The project features many new works, most never-before-exhibited. A major catalogue, published by acclaimed German publisher Steidl, accompanies the exhibition.