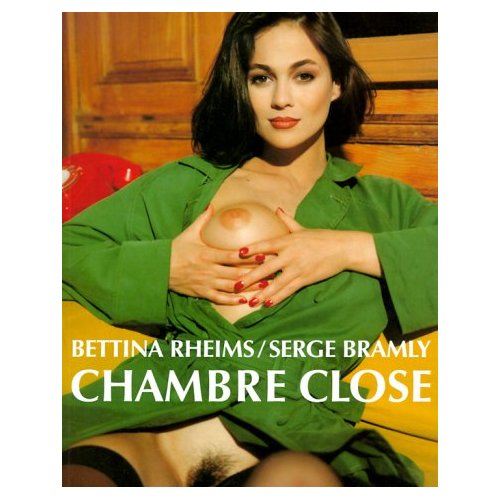 Snow was falling over Paris when an elderly, elegant gentleman with gaunt cheeks and pale skin opened the door to a photo gallery in the sixth arrondissement...

Monseiur X is a perfectly discreet voyeur, a seducer of the Old School. Well educated and wealthy, he owns a complete set of photographic equipment and an obsessive curiosity about the female body.

The artistic collaboration of photographer Bettina Rheims and writer/art critic Serge Bramly began in 1991 with Chambre Close, which Schirmer/Mosel is publishing for the first time. It lives off the stimulating contrast between text and images. The cultivated literary tone of Monsieur X's fictional "confessions" is set against photographs that speak a far clearer language. Bettina Rheims has a command of this language, which tells of female eroticism and exhibitionism as no one else does.
--Ce texte fait référence à une édition épuisée ou non disponible de ce titre.

Bettina Rheims, born in Paris in 1952, is best known for her women portraits exhibited widely in Europe, the US, and Japan. An award-winning photographer, she regularly shoots commercials for major fashion labels.

Serge Bramly, born in Tunis in 1949, is a Paris-based writer, art critic, and photo historian. The author of a celebrated Leonardo da Vinci biography, he is best known for his long-time collaboration with Bettina Rheims.
--Ce texte fait référence à une édition épuisée ou non disponible de ce titre.