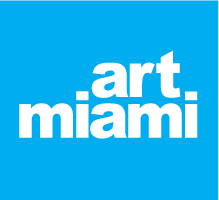 Expositions du 2/12/2009 au 6/12/2009 Terminé
Amador Gallery The Fuller Building 41 E 57 Street 6 Fl NY 10022 New York États-Unis
Munich-based photographer Robert Voit has discovered a new kind of tree that is sprouting up all over the world: the cellular phone antenna tree, made from steel, fiberglass and plastic, molded to resemble a real tree, and clad with fake branches and leaves. Dubbing these weird sore thumbs "new trees," Voit has found all kinds of specimens--pine, palm, cypress, cactus--throughout the world, in deserts or in the middle of newly planted forests, in fields and parking lots, next to highways or in housing developments. The artificiality of these "new trees" readily declares itself--they are necessarily taller than most trees, their antennae are often visible through the leaves, or the trunks may be marked with warnings to keep away--and even without these clues they stick out from their surroundings as "not quite right," like Stepford wives of the arboreal world. Voit's photographs are composed with deliberate beauty, and the contrast he achieves between tree and sky is especially well judged, enhancing the atmosphere of artifice within these otherwise serene landscapes. Voit traveled throughout the U.S., South Africa and Europe to compile this volume, a sort of postindustrial arboretum that is at once fun and alarming to peruse.e U.S., South Africa and Europe to compile this volume, a sort of postindustrial arboretum that is at once fun and alarming to peruse. Robert Voit was born in Erlangen, Germany, in 1969. He studied under Thomas Ruff at the Düsseldorf Art Academy and with Gerd Winner at the Academy of Fine Arts in Munich.

Between 2003 and 2006 Olaf Otto Becker travelled almost 4000 km along the West Coast of Greenland on his own, in a small dingy. The sole purpose of his trip was to portray this coastal region with his 8 x 10 inch large format camera. Olaf Otto Becker reached the 75th Northern degree latitude of Melville Bay in his little boat. Similar to a 19th Century painter Becker portrayed the landscape, accentuating its silence, melancholy and the sublime of a land known only to few. Similar to an explorer, Becker's work is pervaded by the desire to find that which lies beyond the merely visible outer layer.

Gabriele Basilico (born in Milano in 1944) is one of today's best known documentary photographers in Europe. Cities and industrial landscapes are his fields of investigation. Trained as an architect, he takes photographs of pieces of architecture and works for publishers, industrial concerns, public and private institutions. Basilico creates beautiful, often haunting portraits of urban environments that favor areas of transition and transformation. His pictures are marked by an eerie stillness — and a notable absence of people — that propels architecture and landscape to the forefront and turns the viewer's attention to frequently overlooked places.

Chris Killip is a Professor of Visual and Environmental Studies at Harvard University where he has taught since 1991. His works are held in the permanent collections of, among others: Museum of Modern Art, New York; George Eastman House; San Francisco Museum of Modern Art; Museum Folkwang, Essen; the Stedelijk Museum, Amsterdam; National Gallery of Australia, Canberra; and the Victoria and Albert Museum, London.