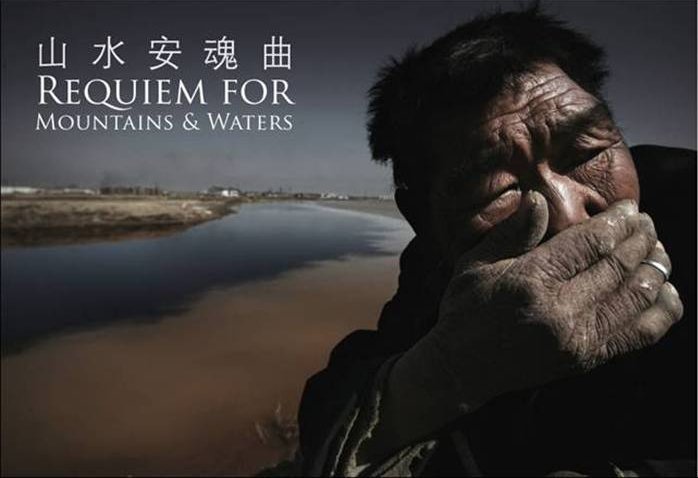 Lu Guang
Expositions du 21/11/2009 au 20/1/2010 Terminé
beaugeste gallery 210 TAIKANG road Bdg5 RM520 200025 SHANGHAI On the 14th of October 2009, at the Asia Society in New York City, Lu Guang walked on the stage and received the W. Eugene Smith Grant in Humanistic Photography, becoming the 32nd recipient of one of world's most prestigious photography awards and sharing the recognition with past great recipients like: Jane Evelyn Atwood, Eugene Richards, Sebastiao Salgado, John Vink, Jim Nachtwey and Paolo Pellegrin, etc..
For Lu Guang is a "war photographer", but the difference with Jim Nachtwey or other war photographers, is that Lu Guang has been covering a war raged by man against nature, against our own living environment.
As Robert Capa wondered whether one is close enough, Lu Guang takes us into the battle field, right in the middle of the action. He leads us to the front line. In packs of shots, stray bullets of heavy metals whistle past our ears. Shells of acid rain explode over our heads; our eyes are stung to tears by these toxic gases. Lu Guang embarked us on a fishing boat in the deep of night, rowing in silence to the middle of the river and signaled us to wait. Suddenly a geyser of filth bursts out from the bowels of the river; the black water instantly turns into indescribable colors. The stench of filth spewed by these underground pipelines suffocates us, patches of white things rise to the surface: fish are dying by the hundreds with their bellies up.
These cannot be objective photographs, or some cold evidence. Lu Guang has really gone to these battlefields, has visited these refugee camps, felt the pain of these displaced victims, he wants us to finger these gaping wounds on the body of those sick with cancer, to touch those legs of deformed children. He wants us to breathe the unbreathable air. He wants us to share what he sees. And what we see are terrible images, unbearable images; that challenge us, provoke us to the point of anger and revolt.
For the past five years, patiently trekking over mountains and waters, across 12 provinces, Lu Guang brought back these pictures, sometimes at the risk of losing his freedom or even his life. His nervous photography, with saturated images taken in motion, dense colors and apocalyptic skies, reveals an intense and somber touch of humanity. It is our sacred duty to show his pictures as they are, and as a homage to W. Eugene Smith. Lu Guang is truly a hero of humanistic photography.

Jean Loh

Curator