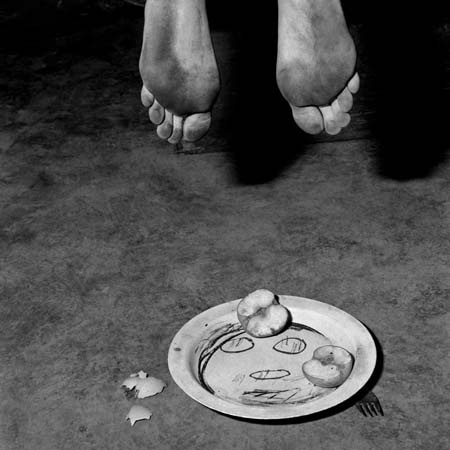 Roger Ballen, Boarding House, Fragments, 2005, courtesy of Hamiltons Gallery
Expositions du 15/10/2009 au 21/11/2009 Terminé
Hamiltons Gallery 13 Carlos Place, W1Y 2EU London Royaume-Uni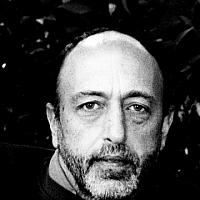 Hamiltons proudly announces our new and exclusive UK representation of acclaimed photographer Roger Ballen. Born in New York, Ballen has been based in South Africa since the early 1980's and has exhibited internationally in both group and solo museum and gallery exhibitions.

Boarding House, Ballen's inaugural exhibition at Hamiltons, is a new series of photographs which were included in his latest book, Boarding House, introductory essay by David Travis, published by Phaidon in April 2009; following the critically acclaimed Outland and Shadow Chamber. The exhibition, commencing during Frieze week, will run from 15 October - 20 November 2009.

Blurring the boundaries between documentary photography and art, Ballen's images are a powerful social statement and complex psychological study - compelling and thought provoking with layers of rich detail, flashes of dark humour and an altered sense of place.

"It is difficult to explain this place except that I think it exists in some way or another in most people's mind." Ballen.

Boarding House is a journey of discovery in which we leave our ordinary selves behind and confront a primitive part of the human condition and its psyche. Whether the space is real or imaginary is indecipherable; it is a place where Ballen's subconscious and the viewer's inhibitions can occupy their own universe. Boarding House is a space of transient residence, of comings and goings, of people sheltered in a place they use for their immediate survival. Basic and fundamental, the structure is furnished with objects necessary for an elementary existence, decorated with evocative drawings, and littered throughout with animals. The altered, temporary sense of dwelling, acts as a launch pad for the imagination to run wild. These black and white images are Ballen's most formally sophisticated works to date, highlighting greater emphasis on drawn and sculptural elements and an increasingly relevant collaboration between the artist and his subjects.

Ballen, born in 1950, won The Photographer of the Year Award at the inaugural Rencontres d'Arles Awards in 2002. Since then he has had over fifty exhibitions worldwide, including one-man shows at the Bibliothèque Nationale in Paris and Gagosian Gallery in New York. His work is represented in many museums, including the Victoria and Albert Museum in London, Centre Pompidou in Paris and the Museum of Modern Art in New York.