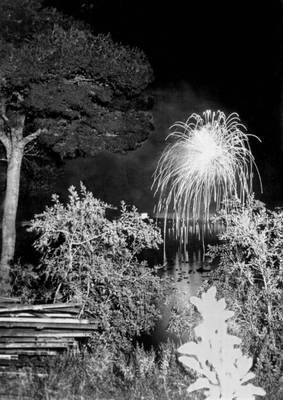 © Christodoulos Panayiotou 'If Tomorrow Never Comes', 2007
Expositions du 15/9/2009 au 31/10/2009 Terminé
Helen Pitt Gallery 102-148 Alexander Street V6A 1B5 Vancouver Canada The Helen Pitt Gallery is pleased to present 'From the Gathering', a group exhibition of five international artists – Lara Favaretto, Aurélien Froment, Christodoulos Panayiotou, Mandla Reuter and Haegue Yang – all exhibiting for the first time in Vancouver. Curated by London-based curators Andrew Bonacina and Anne Low the exhibition proposes a series of questions and scenarios around the potentiality of individual agency within the multiple publics and constructed communities that we participate in on a daily basis. Without prescribed outcomes, the artists invite us to consider our position as an engaged or 'emancipated' spectator, confronting us not with stories, but with possible stories written according to individual interpretation. The recurring motif of an absent protagonist in each of the works opens up potential for spontaneous intimacy, fleeting social encounters and the opportunity to reflect on our role in the production of knowledge.

Haegue Yang often uses abstract and transient forms to create fleeting portraits of both individuals and places; displayed in 'From the Gathering' her series of nine photographs depicting 'sitting tables' – vernacular seating structures found throughout Korea – are a visual testament to the idiosyncratic nature of provisional social space, negotiating a transitional realm between the public thoroughfare of the street and the intimacy of private space. Continuing Christodoulos Panayiotou's interest in social constructions and performative gestures, his slide work 'If Tomorrow Never Comes' (2007) gathers together newspaper images of fireworks displays in the city of Naples from the early 20th century till the present. Used as both a form of celebration and as a communication method by the Camorra, the fireworks embody both the fleeting gathering of a dispersed public and an illicit form of communication.

Lara Favaretto's series of questions scrawled on the gallery walls are at once curious and confrontational. Addressing each visitor individually, they instigate a notional census that articulates the way knowledge is accumulated through the sifting and growing constituency of any given public. Aurélien Froment's series of toy-like objects, based on the gifts produced by the German 19th century educationalist Friedrich Frœbel, are not apparent within the exhibition until the viewer arrives and is given a 'show and tell' of the objects, kept in a discreet box by the gallery staff; the objects' dual character as both 'gifts' and pedagogical tools marry social exchange with the production of knowledge. Mandla Reuter's site-specific work similarly allows for the viewer to test the boundaries of their own agency within the ritualised space of the gallery. His intervention, which sees every internal and external door of the gallery space removed for the duration of the opening (and leaned casually around the walls of the gallery) serve as an index of the negotiation required for their removal, opening up the possibility for stories narrated in the space of contact between the unwitting protagonists of the work.