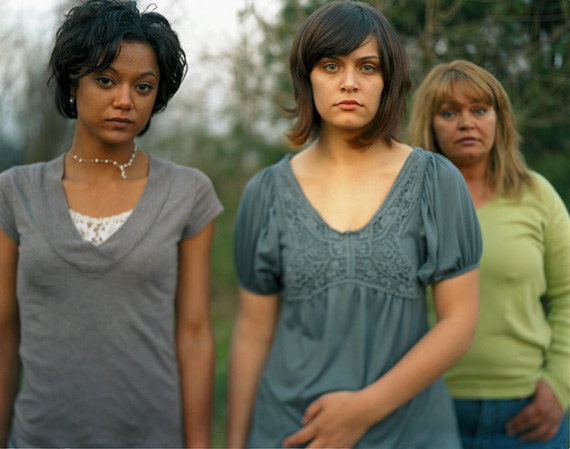 Expositions du 16/9/2009 au 25/10/2009 Terminé
Foundation Yours Gallery Krakowskie Przedmiescie 33, 00-071 Warsaw Pologne Lydia Panas - Private spaces

Lydia Panas's photography centres around portraits which are subtle and delicate but full of emotional depth at the same time. The portraits depict primarily the artist's relatives and friends.

The photographer turns her attention to young people entangled in the complex process of growing up and maturing. Her fascination with the transition period between childhood and adulthood and related problems with self-definition is what distinguishes Panas's work from other artists. The kids depicted in her photos resemble shapeless but extremely plastic forms, impressionable and unstable. The plasticity concerns both the kids' emotions raised in the search for self-identity and for a secure place within the realm of relationships with other people so potently visible in her work. However, if one takes a closer look at the images, the seemingly normal group portraits of family and friends turn out to be engaging psychological portraits. One can notice attempts at domination of some family members expressed by their bold presence in the foreground or the play-safe attitude visible in others who tend to stay further away and avoid looking into the camera. Some of the poses must have been assumed subconsciously, while others result from conscious testing of the different aspects of their identity. Both approaches are aimed at defining oneself in a given situation.

The state of suspension associated with immaturity and adulthood is captured by Panas in her work in a subtle yet unmistakable way. Her work is saturated with emotions and the sensitivity of the people portrayed.

The subjects photographed against a forest background were abstracted from their regular environment which only emphasises their vulnerability and the personal invisible dependence. Assuming the right pose is in such circumstances the essential thing to do and it is far easier to do there than in their natural environment. In the case of Panas's work photography is a means of examining the relationships which people may become involved in and the roles people assumed to build or maintain a personality.